Advertise with NBC Charlotte and WCNC.com
In a commitment to help grow your business, let us put the power and unmatched reach of NBC Charlotte to work for you. NBC Charlotte is one of the most decorated news stations in the nation, receiving more awards for broadcast and journalism than any other news organization in North Carolina. NBC Charlotte delivers quality programs, a wide-range of demographics, and results for our advertisers. Whatever your target, NBC Charlotte's experienced team and depth of market research will enable your business to achieve its advertising goals.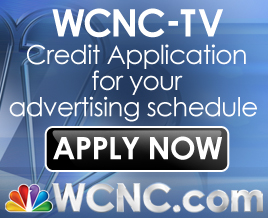 WCNC.com brings the powerful impact of NBC Charlotte to advertisers with custom online solutions. Just as we do on-air, WCNC.com will deliver your message to targeted WCNC.com subscribers. Increase your return on investment by placing an advertising campaign within a specific content area, reaching highly loyal audiences. WCNC.com also provides relevant, permission based messages to your target customer in order to maximize your advertising ROI. WCNC.com takes the guesswork out of Internet advertising.
Averaging 850,000 monthly unique visitors per month and over eight million page views per month, locally, and regionally, WCNC.com's network of sites deliver custom online solutions.
Broadcast and Digital Sales Inquires:
Tiffany Bellingrath
Local Sales Manager
704-329-3687
tbellingrath@wcnc.com
Targeted visibility for local businesses

WCNC is proud to partner with DataSphere Technologies Inc. DataSphere is responsible for powering our community calendar and offering geographically-targeted advertising opportunities across WCNC.com.
DataSphere, in partnership with more than 100 U.S. television stations, helps local businesses across the country raise their visibility, convert more customers, and gain a competitive edge with custom marketing packages targeted to specific neighborhoods and communities.
For more information, visit
DataSphere.com
Online Credit Application:
Click here
for our credit application to get started.
ADVERTISING TERMS AND CONDITIONS
Your purchase of any broadcast or online advertising is subject to TEGNA's standard advertising terms and conditions, which are available
here
.