CHARLOTTE, N.C. -- Those in attendance at the annual JDRF's Hope Gala in Charlotte Saturday night got a surprise visit from seven-time GRAMMY nominee Eric Church.
NBC Charlotte's Larry Sprinkle was the emcee. The crowd watched a pre-taped message from the country music star. Church's parents, Ken and Rita Church, were honored Saturday night with the "Living and Giving Award" for their dedication. Rita is T1D and was diagnosed just a few years ago.
A photo posted by Jennifer McGuire (@jennmcguire913) on
Later in the evening Eric church made a surprise appearance by walking out on stage shortly before the live auction started.
"No one had any idea he was going to be there," Sprinkle said. "It was a surprise to me too."
Eric Church and his wife Katherine made a $1 million donation.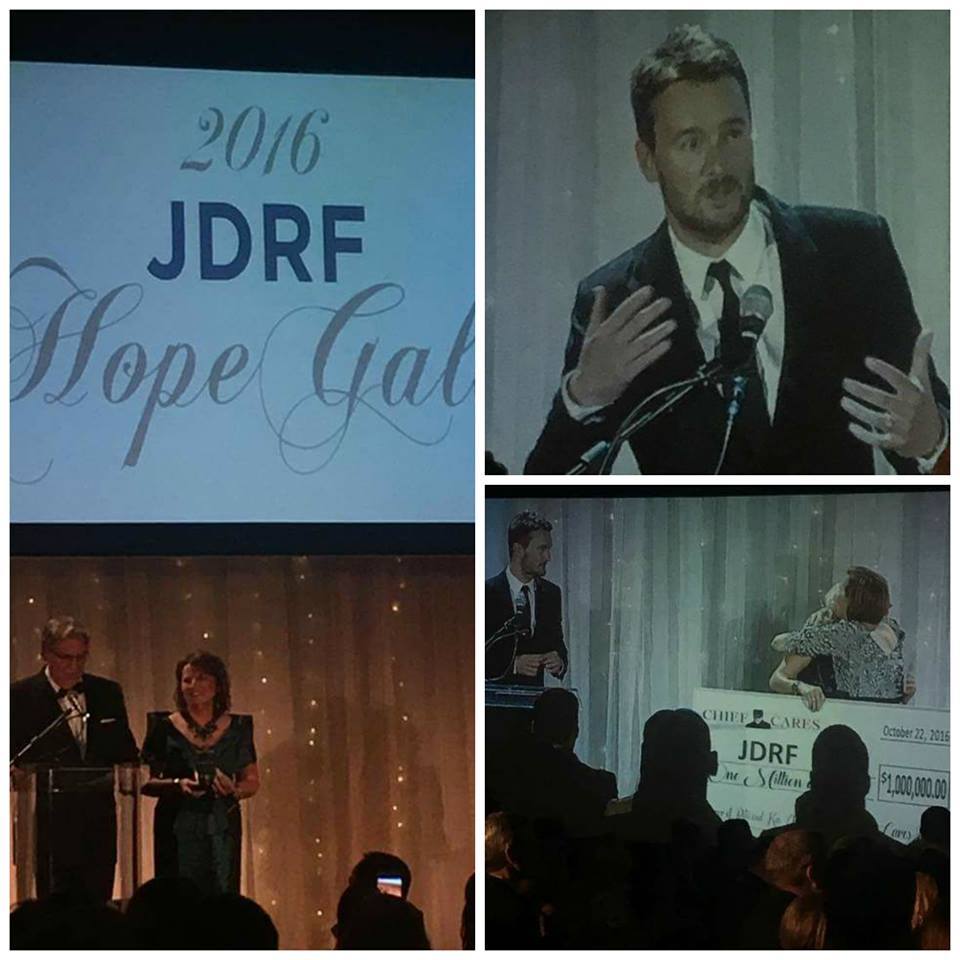 "I can't think of a more fitting occasion to make Chief Cares' largest donation than in honor of my mother and her battle with type 1 diabetes," said Eric Church.
The Chief Cares Fund was organized by Eric and Katherine Church in 2013. They have also been helping six townships in North Carolina impacted by Hurricane Matthew with more than 500 families aided thanks to the non-profit's efforts.
Eric Church was born in Granite Falls, North Carolina and attended Appalachian State University. Last month Eric Church returned to his alma mater where he was an honorary captain.