A woman accused of punching a police horse during an anti-Trump protest in Houston last week went before a judge Monday morning.
Shere Dore, 40, is charged with interference of a police animal. A mounted patrol officer on a horse named Astro was trying to push Dore and other protesters from the street to the sidewalk. Prosecutor Gavin Ellis said Dore then punched Astro in the shoulder with a closed fist.
Dore was arrested Monday after the judge raised her bond to $5,000.
Another protester, 22-year-old Emily Garcia-Briones, appeared in the same courtroom. She is accused of picking up an HPD body camera that fell to the ground and hiding it under her purse.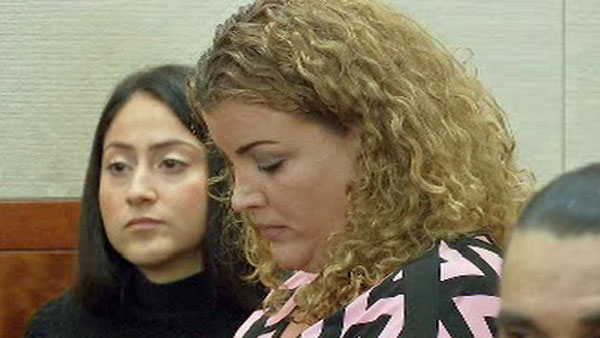 "No one hit a horse and no one hit a camera," said attorney Jolanda Jones, who is representing Garcia-Briones. "They had a first amendment right to protest. I think this is the first indication of what's going to happen with the new president."
"These cases were filed to try and intimidate protesters against Donald Trump," said Brian Harrison, Dore's attorney. "And we are going to fight these charges that are aimed at discouraging people from exercising their first amendment rights."
If convicted, Dore and Garcia-Briones could each get up to 10 years in prison.