LOUISVILLE, Ky. (WHAS11) – Police are investigating after an 83-year-old man was robbed four times outside of his Old Louisville home.
The first incident happened in October with another one recently happening in mid-November. The victim said he's worried for his life every minute the suspect remains on the loose.
"I don't have a chance. He grabs me and tries to get me down," the victim, James Anderson said.
Surveillance video shows at just a month shy of 84-years-old, James Anderson tried to fight back the last time he was attacked. But his attacker pinned him to the ground, and took his wallet.
"He grabbed me and just threw me down on the ground and started trying to get my billfold," Anderson said.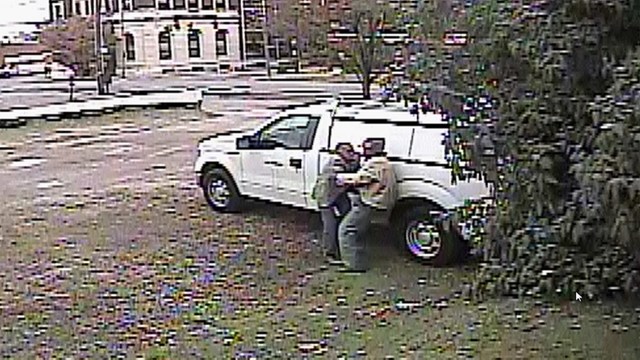 Anderson said the most painful incident was the one that happened outside of his car.
"It hurt me pretty bad," he said.
Anderson said they all start the same way. He's either coming or leaving home, he looks around, trying to spot his attacker, and once he thinks he safe, that's when the suspect strikes.
"I was putting the key in the door and then he came up behind me and grabbed me," Anderson said.
One of the surveillance videos shows attack number four- it happened only days ago.
Since then police have been searching for the suspect a suspect that Anderson knows.
He said he tried to buy a car from the man months ago, but the deal didn't work out. Since then, Anderson said the man has stolen his cell phone, his checkbook, and nearly $1,500.
"I can't believe he keeps coming back," Anderson said.
He said he doesn't like losing money, but it's a fear for his life that's keeping him up at night.
"I'm worried he's going to come back and hurt me pretty bad," Anderson said.
Police said they are actively investigating the case. If you have any information about the investigation you can call the tip-line at 574-LMPD.