CHARLOTTE, N.C. -- A convicted felon with drugs and stolen gun was pinned and handcuffed.
NBC Charlotte's crews were able to get an exclusive video as they rode along with Charlotte-Mecklenburg Police officers trying to crack down on violent crime.
Officers call this attack against violent crimes in the city as "Operation Avalanche." The goal of this operation is to target specific areas of high crime and flood them with officers. As of Thursday evening, they have made 235 arrests, most of them felonies.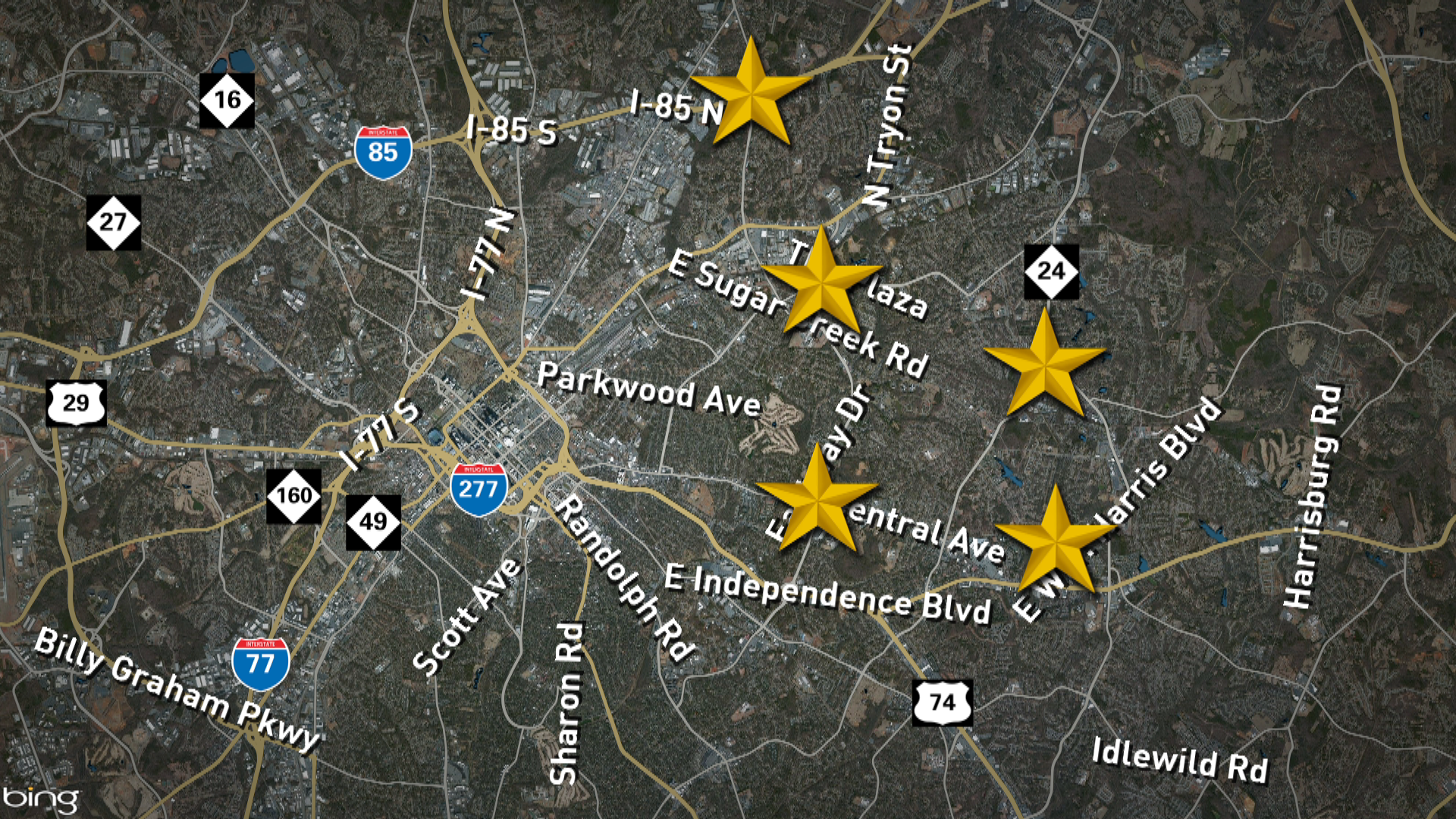 The new initiative floods officers in high-crime areas and puts them on the hunt for felons.
"It's very strategic," says CMPD Cpt. Rod Farley. "It's chess."
So is it working? Here are the numbers:
By this time in past years, the targeted areas have averaged 465 violent crimes. But since Operation Avalanche launched, they've only had a total of 67, which is 398 less than usual.
But what about those homicides? We've still had three times more murders than this time last year.
"A lot of them are crimes of passion. It's an argument between two people," Farley says. "Those are very difficult to prevent."
Farley hopes Operation Avalanche will help reduce the number of murders but does admit it's going to be a daunting task.
"People, resources and money are always the issue," he says. "If I had another 200 guys, I could do it all over the city."
When all the math is done, CMPD says they've seen an 86 percent reduction of violent crime in these five areas.
And once those places calm down, they'll move to a different location. Operation Avalanche goes wherever violent crime peaks.