CHARLOTTE, N.C. -- Charlotte-Mecklenburg Police need your help finding two suspects who shot an employee at a Family Dollar.
It happened during a robbery attempt at a location on East Sugar Creek.
"Same thing that happened to me about three months ago but I was able to run out the back door," said Family Dollar employee Donna Wingo.
Luckily, Donna was not working Tuesday night. She too was robbed at gunpoint working a night shift at this store.
"The first thing that popped into my head is I hope this is not my time. Being that I have grandkids to live for and kids, I wasn't ready to die," she said.
The call came in at 6:08 Tuesday evening. Police found the manager suffering from a gunshot wound. Another employee was seen limping out of the store and into an ambulance after she was thrown across the floor.
Police choppers combed the area for the suspects, described as two men – one in his late 40s to early 50s, wearing a brown leather jacket and toboggan, the other was last seen wearing a black hoodie and tan pants.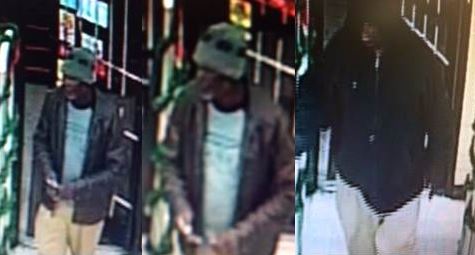 It is the end of another frightening night for employees like Donna who just want to go home to their family at the end of a busy work day.
"I have bills to pay. Duke Power is not going to want to hear me, 'oh I couldn't go to work today because our store got robbed.' They're still going to cut my lights out. I have to work," she explained.
The store manager was rushed to CMC with serious injuries. He is expected to be okay.
If you have any information on the suspects' identities, you're asked to call Crime Stoppers at (704) 334-1600.