BAYTOWN, Texas - A man shot and killed his wife on their front lawn moments after Baytown police arrived at their home Sunday evening.
Officers said they were responding to a call from Elva Gonzalez, 41, about an intruder in her home at 1900 Mississippi Street.
When they arrived on the scene, they saw Gonzalez and her husband, El Rey Gonzalez, 39, walking out of the home.
When El Rey saw the officers, he pulled out a gun and shot Elva, officers said. She was pronounced dead on the scene.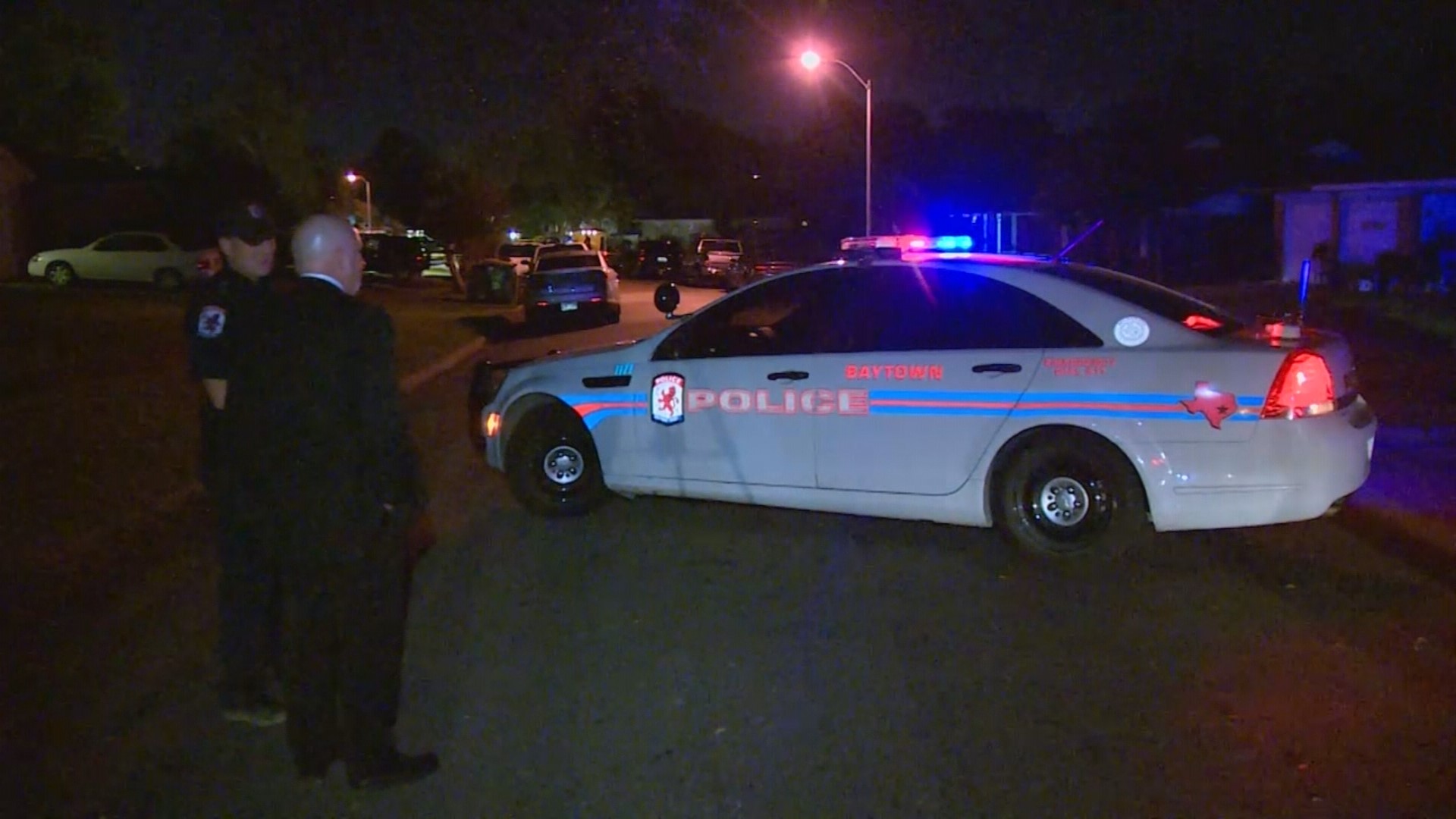 Officers fired shots at El Rey, grazing his head.
Elva's children were inside the residence at the time of the incident, a 16-year-old female and a 21-year-old male, both were unharmed.
El Rey was transported to a local hospital, where he was treated for his injuries and released. He is now in custody in the Baytown Municipal Jail and murder charges are pending, police said.
Officials said the husband and wife were separated but a motive for the shooting is unknown at this time.
The case is being investigated by the Harris County District Attorney's Office, Baytown Police Department Homicide Unit and Baytown Police Department Internal Affairs Division.
Records show the suspect has a long list of prior charges, including drug offenses, assault and sexual assault of a child.