ROWAN COUNTY, N.C. -- A woman was arrested after a routine traffic stop led police to discover a large amount of drugs hidden inside her and on her 10-year-old child.
A Rowan County Sheriff's Office pulled Jamie Dawn Agee over Monday on Julian Road in Salisbury for a routine traffic stop and discovered she had outstanding drug-related warrants from April.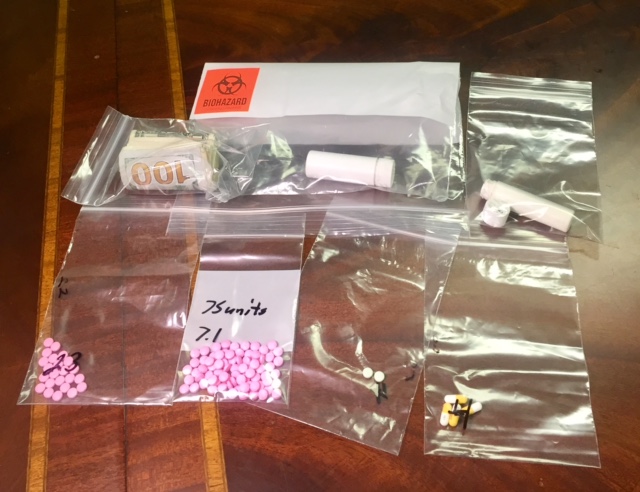 A search lead police to find a tube of 75 10-milligram tablets of oxycodone concealed inside Agee. Police also found Agee's 10-year-old daughter had another tube with 23 tablets of 10-milligram oxycodone and 587 dollars in cash.
Agee was arrested for her drug-related warrants and charged for trafficking opium, possession, contributing to the delinquency of a minor, child abuse amongst other charges. Her bond has been set for $100,000.
Agee was previously convicted in January and was on supervised probation for 12 months.