It's the most wonderful time of the year. Here's how to celebrate it in the Carolinas.
1. Experience Christmas at Biltmore Estate
A peek at decorations in The Library. #ChristmasatBiltmore⠀ ⠀ 📷: @robbeverly ⠀ ⠀ #Biltmore #Christmas #beauty
A photo posted by Biltmore (@biltmoreestate) on
If you're not quite feeling the magic of the holiday season yet, this is the ticket.
Built by George Vanderbilt, a member of one of America's best-known families, began to build the estate in 1888 just outside Asheville. Today it serves as an enjoyable day experience, four-star Inn and popular holiday go-to.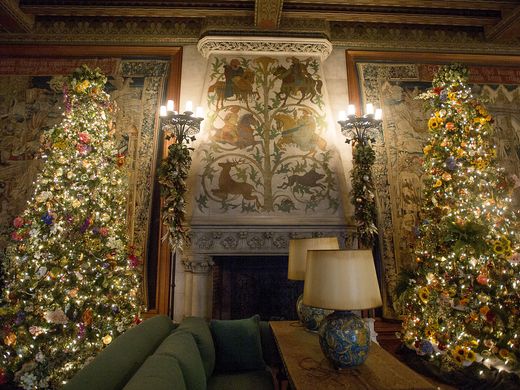 According to the Biltmore website, America's largest home is adorned with more than 70 intricately decorated trees and thousands of lights. Each holiday season, the home sets a theme with 2016's being "Hearth and Home." The theme was drawn from stories of Vanderbilt family hospitality and will emphasize the home's many fireplaces accented with extravagant decorations.
The Biltmore Christmas runs through November 4, 2016 to January 8, 2017. Click here for more information and to purchase tickets.
2. Take a ride on the Polar Express
Santa will present the very first gift of Christmas right here in North Carolina.
The Polar Express train ride allows riders to take a step into the holiday wonderland of the popular book and movie.
The North Carolina Transportation Museum offers the unique experience in Spencer of live theater performance running through November 19 to December 22. According to their website, "passengers are served hot chocolate and a sweet treat, and delight in lively songs, dance and the reading of the holiday classic The Polar Express."
The Great Smoky Mountains Railroad offers a Polar Express train ride departing from Bryson City to a special visit to the North Pole. Guests will enjoy warm cocoa and a treat and each child will receive their own silver sleigh bell. The event runs from November 11 to January 1.
3. Drive down holiday lane at the Speedway Christmas
Beginning to feel like a whole lot of Christmas 🎄 #speedwaychristmas pic.twitter.com/xR3YMESam8

— Andie Judson (@andiejudsonnews) November 27, 2016
Speedway Christmas returns to the Charlotte Motor Speedway with a plethora of Christmas-themed activities.
The event offers a light show with over 3 million lights with a lights-to-music drive-thru section as well as an Egg Nog Jog 5k, and Christmas movies and TONS of holiday surprises.
For tickets and the schedule of events, click here.
4. Cut your own Christmas tree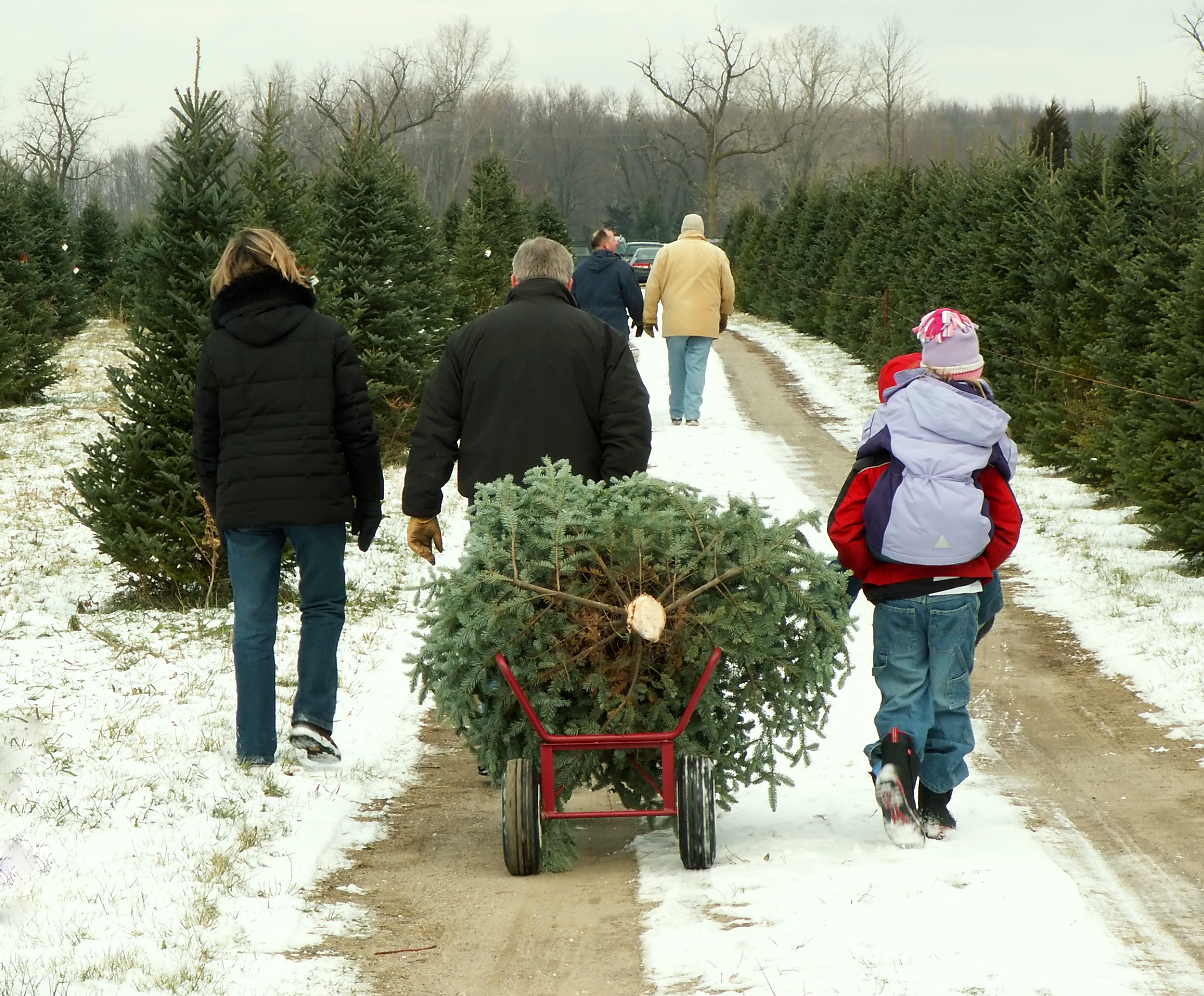 Really get into the holiday spirit while working off some of that delicious holiday food by choosing and cutting your own Christmas tree.
The North Carolina Christmas Tree Association offers a full list of places across the Tar Heel State to take the family and friends for tree pickin'. Click here for the full list.
5. Watch the Christmas tree transform at the lighting event at NASCAR Hall of Fame
Nothing says Christmas like NASCAR.
The NASCAR Hall of Fame will host their second annual Christmas tree lighting ceremony on the Plaza on November 26 from 5 to 11 p.m.
Local radio personalities, Santa and NASCAR Hall of Fame mascot, Champ the Cheetah, will all be there to light up the 39' tall tree. Click here for information.
6. Catch a twinkle in your eye at Chetola's Festival of Lights
Thousands of holiday illuminations light up Chetola at dusk on Friday, November 25 and running through the end of Blowing Rock Winterfest, January 29.
"As you drive around Chetola Lake view glittering ice skaters, a nativity scene, a colorful train, Rudolph's 'Holiday Catch' and much more," their website says.
Chetola Resort also offers various holiday-themed events including horse and carriage rides around Chetola Lake, cookie decorating and of course a visit from Santa.
7. Watch the dance of the sugarplum fairy at Charlotte Ballet's production of The Nutcracker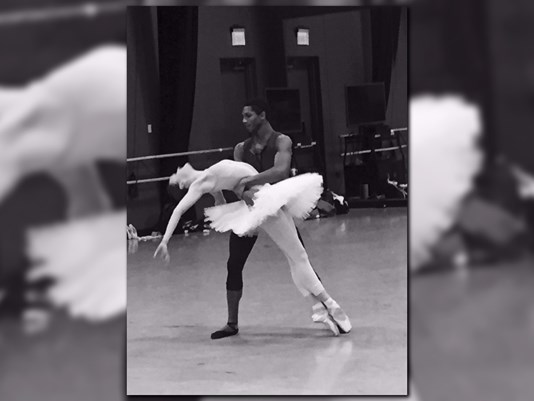 The holiday classic comes to life for the 15th time by the Carolina Ballet.
"Ours is the only performance of The Nutcracker in the country with illusions created by world renowned magician, Rick Thomas," their website boasts.
The performance runs from December 3 to the 24. Click here for information and tickets.
8. Watch Christmas take to the water at Holiday Flotilla
Wrightsville Beach is one of the few places where Christmas takes on water.
"It is the Southern coastal version of a holiday parade - on water - at night," according to the event's website.
The 33rd annual North Carolina Holiday Flotilla will be on November 25/26 and offers a tree lighting ceremony, visit from Santa, festival in the park and Atlantic Marine Launch party prior to the Flotilla parade. For more information and to find out how to enter a boat, click here.
9. Rock climb with Santa at Chimney Rock State Park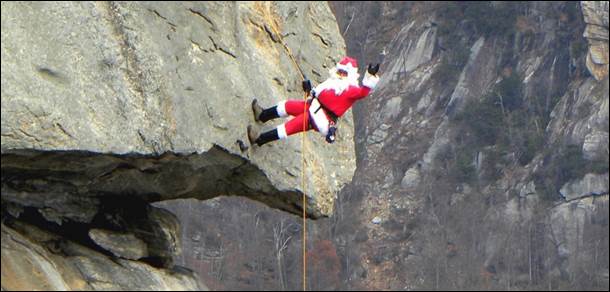 Watch Santa practice for those Christmas night chimney climbs at Chimney Rock State Park.
According to the park's website, Santa will use his climbing skills on one of the world's largest chimneys with multiple 200-foot rappels. This rappelling Santa has been listed in Yahoo Travel's "Strangest Places to See St. Nick" and Buzzfeed's "8 Most Extreme Santas in the World."
Santa will practice climbing from December 3 to December 10. Onlookers can watch by purchasing park admission. Additionally, each day one lucky guest will win a free two-hour rock climbing lesson with one of Santa's elves. For more information, click here.
10. Surround yourself with the holiday's as you cruise through Tanglewood Park of Lights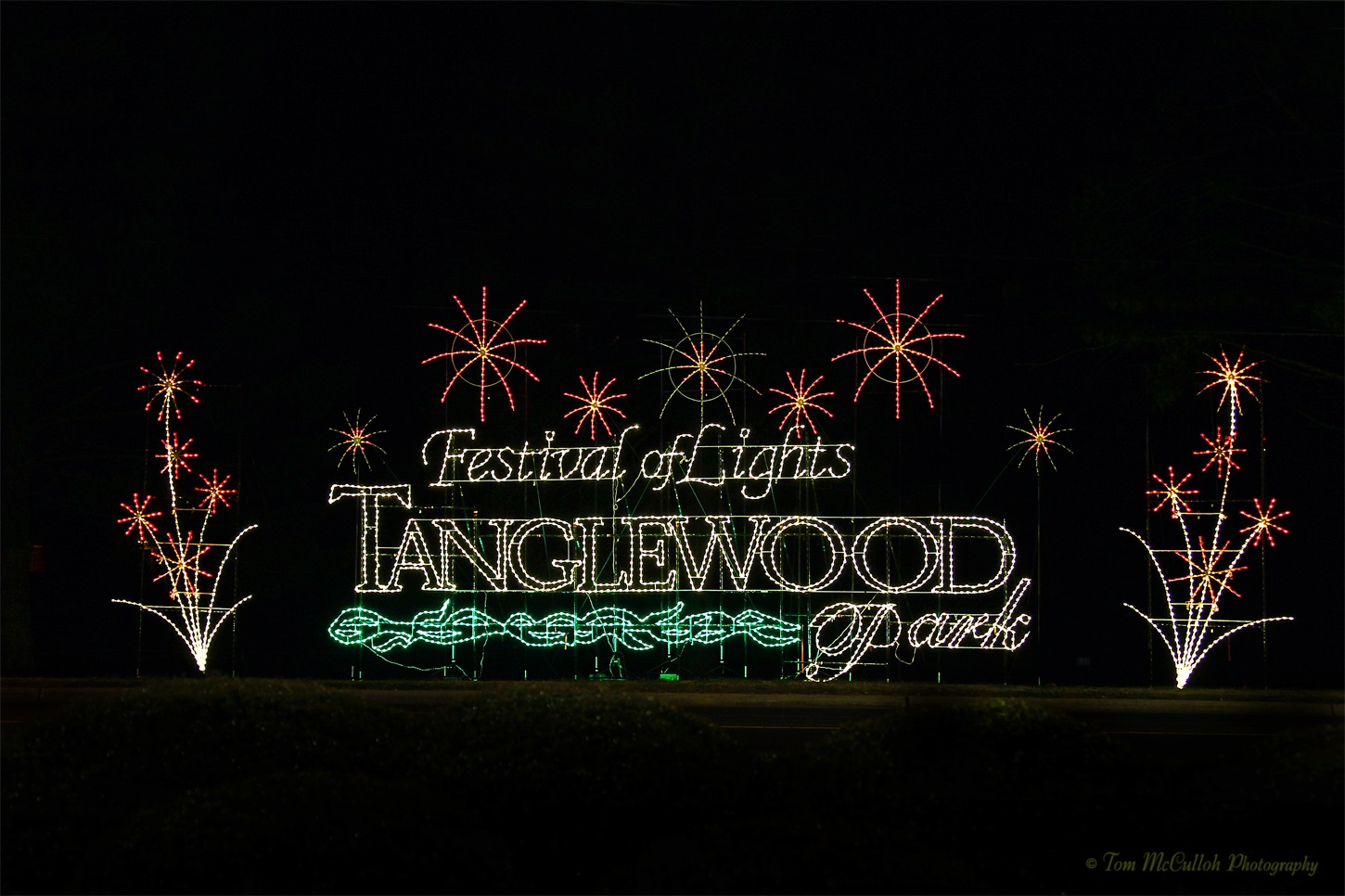 Drive through the festival of lights for $15 per car. The event begins November 18 and lasts through December.Original music was composed by the University of North Carolina School of the Arts, Music and Technology students specifically for the event.Their website warns Thursday through Sunday are the most popular times to view the lights. Lowes Foods will also be selling s'mores outside of the gift shop. Click here for more information on the event.
11. Take a Christmas stroll through the past
We're ready for the holidays! #christmasstocking #mantle #christmasdecorations #merrychristmasA photo posted by The Bellamy Mansion Museum (@bellamymansion) on
The Bellamy Mansion Museum and the Burgwin-Wright House and Gardens invite the community on a 'Christmas Stroll Through the Past' in historic downtown Wilmington.According to their website, the mansion was built for physician and planter John Dillard Bellamy, his wife and their nine children on the eve of the Civil War.The event offers a holiday celebration with period decorations, music, costumed interpreters and more.
Click here
for more information.
12. Enjoy a song at Charlotte's Singing Christmas Tree
Singing group, Carolina Voices, will perform its Annual Singing Christmas Tree for the 62nd time at Knight Theater."The Charlotte tradition originated from a meeting in 1952 during the Christmas season of about 75 people who wanted to start a non-professional chorus in Charlotte," their website says.The performance starts off with singers standing in the shape of a tree while singing holiday songs. After positive feedback from the community, the group designed a "large tree structure" for the full performance. Click here for more information.
13. Check out Christmas Town USA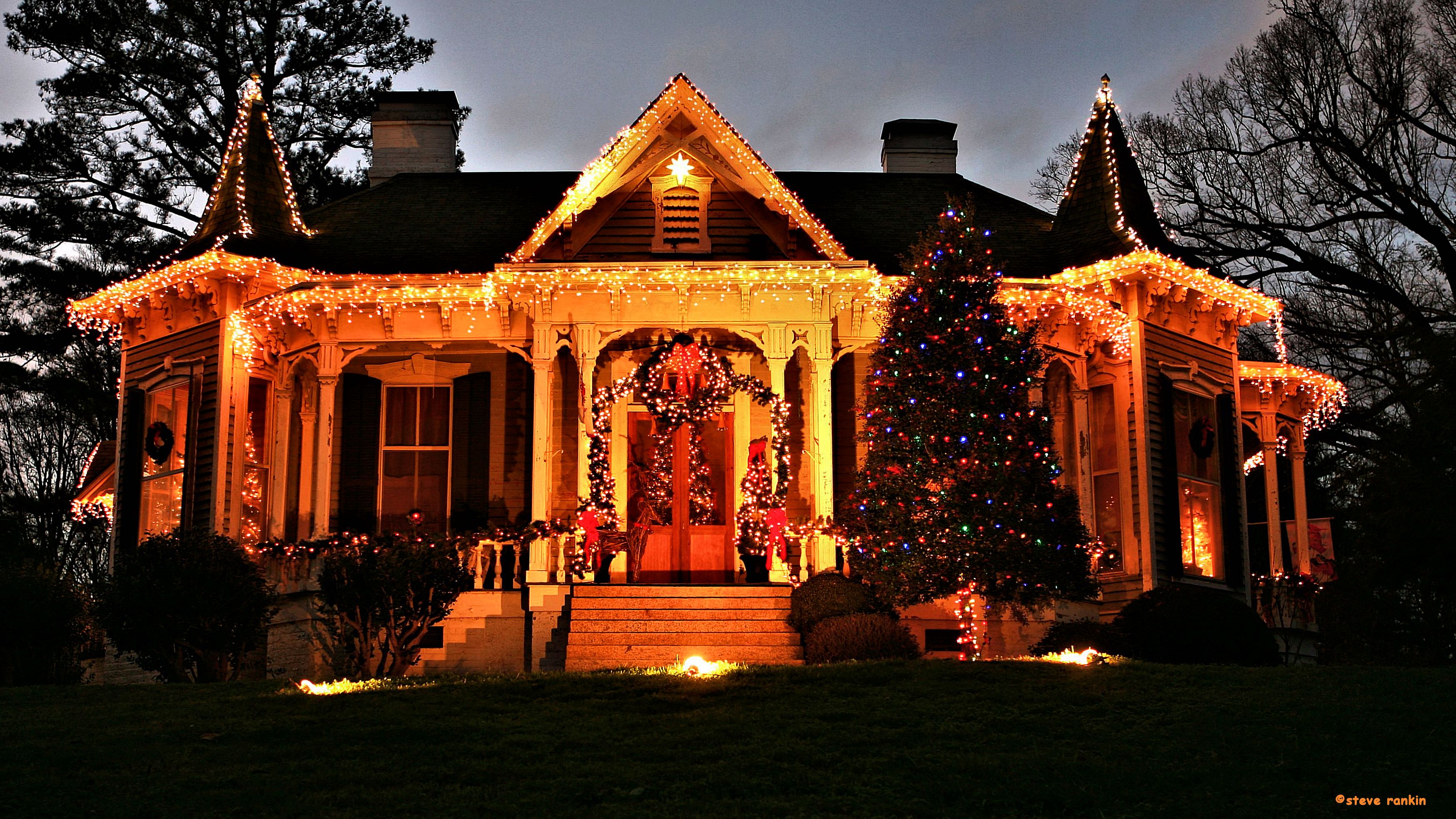 The North Carolina town of McAdenville will transform for the 61 time into a festive, Christmas wonderland with thousands of lights and dramatic displays on Main Street. The town has drawn tourists and media attention throughout the years to drive through the town's holiday display route. The tree lighting ceremony starts at 4:30 p.m. on Thursday in front of Pharr Family YMCA. The town's website says there's never a charge to view their Christmas lights. Holiday events will occur throughout December, click here for more information.
14. Go German this holiday season at the German Christmas Market
Charlotte's oldest brewery will host their 7th annual Weihnachtsmarkt, which is the Olde Mecklenburg Brewery's version of a traditional, German-inspired Christmas market.The market will have open air booths selling gifts and baked good from local vendors as well as seasonal beers and Gluhwein which is a German spiced red wine served warm. For all the info, click here.
15. Give back this Christmas at the Hillside Holiday Hunger Drive
On Friday, Saturday and Sunday nights, community members can drive down Hillside Avenue in Charlotte and enjoy the light display, get some hot chocolate and donate food items for Loaves & Fishes.The lights and donation drive will be open throughout December. Hillside Avenue began hanging lights throughout the neighborhood but it was a local teenager, Mason Schmitt, that came up with the idea of collecting food as part of her Girl Scout Gold Award for 2012. According to the event's Facebook page, the drive collected 20,000 lbs of food for people in the community living with hunger from the first year alone.
16. Enjoy Billy Graham's Christmas
The Billy Graham Library takes on Christmas with various themed activities throughout December. These include a live nativity, horse-drawn carriage rides, story time, Christmas dinner, carolers, Journey of Faith tour and holiday goodies. For a list of calendar events and more information, click here.
17. Tour Fourth Wards magnificent home's decked out in holiday decor
Take a walkable, self-guided tour of the beautiful homes at the Fourth Ward Holiday Home Tour. Throughout the weekend, choirs and hand bell ensembles will perform seasonal music on the porches of neighborhood homes.Tour guests also will receive complimentary horse and carriage rides throughout the neighborhood; wine, food and beer samplings (while they last); and tasty treats from selected Center City restaurants. For dates, times and prices, click here.
18. Enjoy a new Queen City Tradition at Charlotte's Christmas Village
The day after Thanksgiving, Uptown's Romare Bearden Park is going to be transformed for an entire month into a romantic European-inspired Christmas Market featuring juried Christmas, European and local merchandise and arts & crafts.There will also be live performances, free holiday movies and themed weekend throughout the month it is open. For times and more information, click here.
19. Enjoy Holidays at the Garden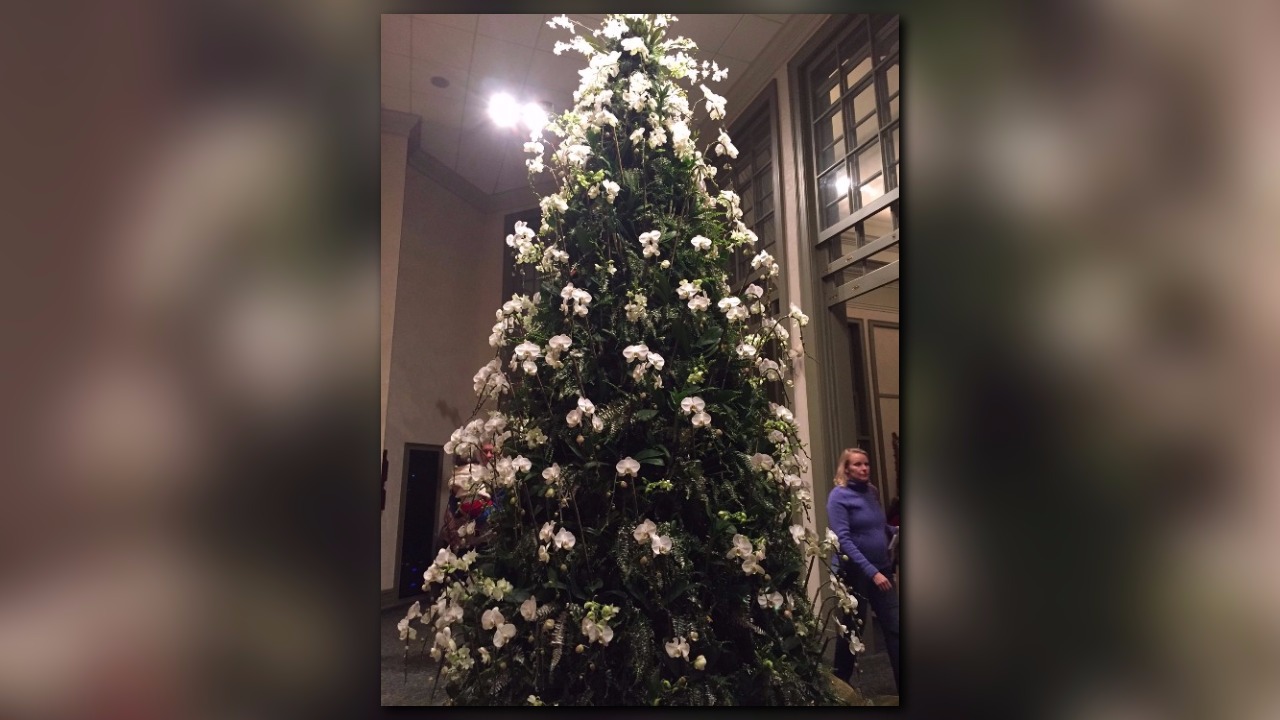 Daniel Stowe Botanical Garden is glowing with holiday spirit from the twinkling trees to the horse-drawn carriages, this is a must do for all ages! More than 600,000 lights and illuminated displays help create a magical winter wonderland. Gather around the crackling fire to warm your hands or roast a marshmallow, and end the night with a visit to Santa!Click here for more information.
20. Let your kid's shop for holiday gifts at Santa's Bag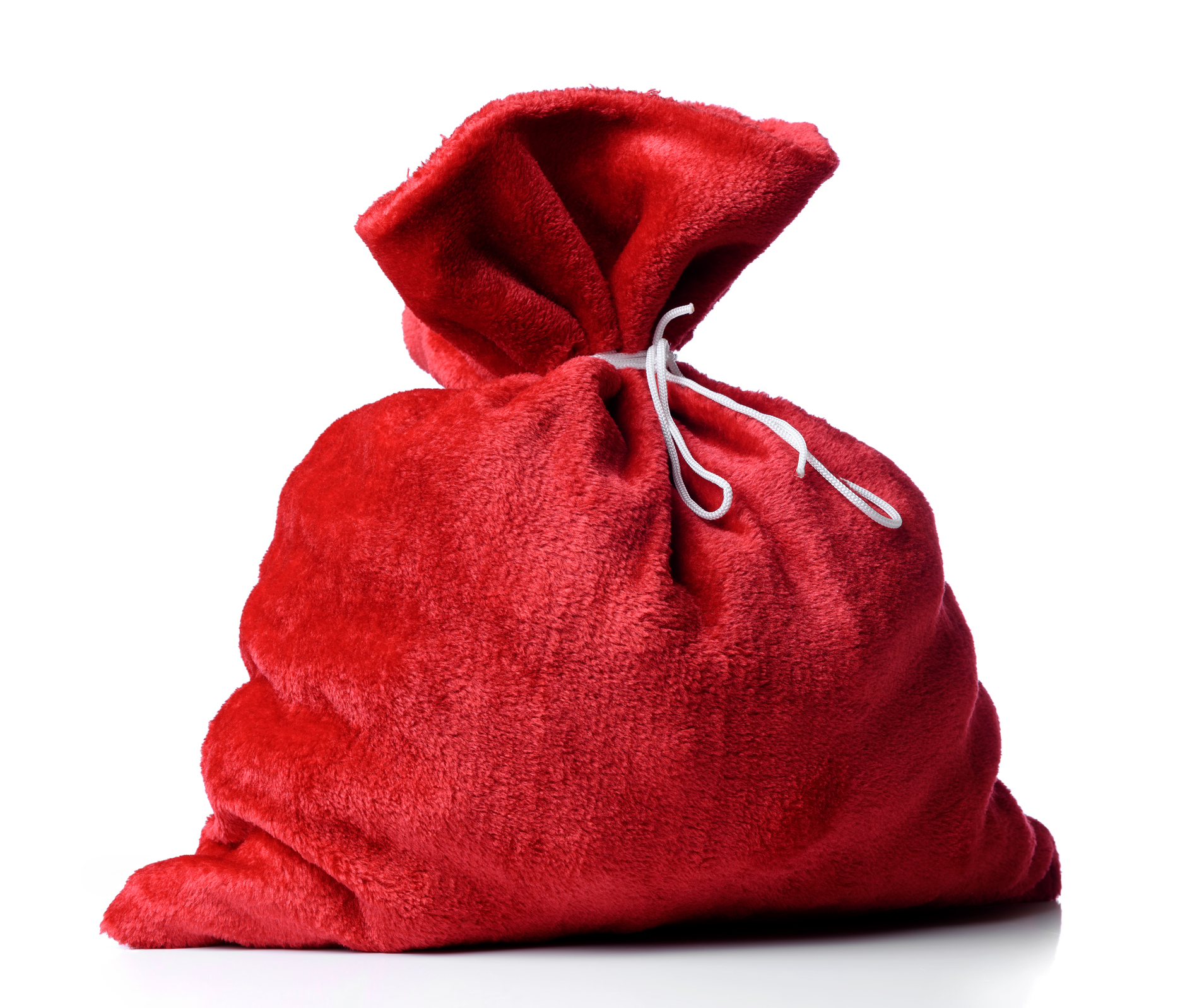 The Children's Theatre of Charlotte gives kids an inexpensive way to shop for holiday gifts with Santa's Bag. Children 12 and under can shop for pre-wrapped gifts priced from .50 to $5."Elves" will be there to help them throughout their shopping experience. They can also meet the man himself... Santa! This event is free to the public. For more information, click here.Have an event that should be added to the list? Tweet Andie @andiejudsonnews or email at ajudson@wcnc.com