Plan your Charlotte area Fourth of July 2017 festivities with this list of free and cheap events. These events include fireworks, parades, live music, historical presentations, water fun and much more. Follow each link to find the important details that you will need. Unless I've mentioned a price, it's free. And make sure to check the date, because some are not on the 4th. And I've put "fireworks" in red so you can find them easily. This is a growing list, so keep bookmark it and keep checking back! If you know of a free (or very cheap) 4th of July event, please let me know about it.
And don't forget that to subscribe to Charlotte on the Cheap's email list. One more thing: if you're looking for more stuff to do, you can always check out the Free Events List for the current week.
Fourth of July Celebration at BB&T Ballpark
SkyShow Fireworks Spectacular follows the July 4 baseball game between Team USA and Team Cuba. Buy tickets for the game here. If you're not attending the game, you should be able to see the fireworks from any place adjacent to the ballpark, like Romare Bearden Park. Here's some more information. There will also be a free street festival from 2:00 p.m. to 10:00 p.m. in front of the ballpark. Live music, as well as carnival rides, bounce houses and more. There's a charge for some activities at the festival.
Fireworks after Charlotte Knights Game
Monday, July 3, there will be fireworks at BB&T Ballpark after the Charlotte Knights game.
Free park admission to any active, inactive, or retired United States Service men and women with a valid military ID on July 3, 4 and 5. Fireworks July 4.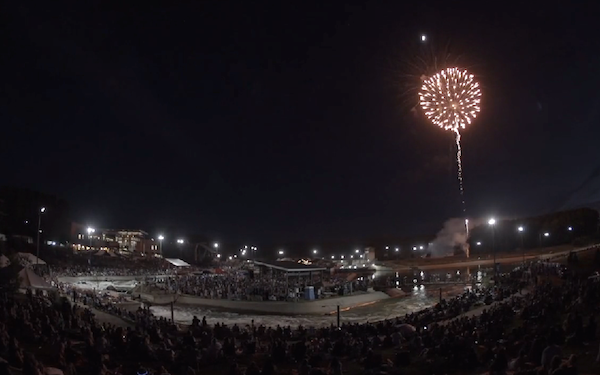 4th of July Festival at US National Whitewater Center
Festival begins on Monday, July 3 and continues through Tuesday, July 4. Includes live music followed by a fireworks display each night. Live music includes Lucero, Banditos, Coddle Creek, Yonder Mountain String Band, more. Admission is free. Parking is $5.
Free Fishing Day: On July 4, it's free to fish in all public bodies of water in North Carolina. No fishing license is required. Many locations have loaner equipment too.
4th of July Celebration at Charlotte Museum of History
Charlotte Museum of History's annual Fourth of July celebration includes a naturalization ceremony for new citizens, tours, crafts and a scavenger hunt. 3500 Shamrock Drive, Tuesday, July 4, 10 a.m. to 2 p.m. $5 (free for members.)
Waxhaw 4th of July Celebration
In downtown Waxhaw. Tuesday, July 4. Parade at 10 a.m.; beach party: 4:30 p.m. to 8:30 p.m.; Fireworks at dusk.
4th of July Festival at Birkdale Village
Activities take place from 10 a.m. to 1 p.m. July 4. Festival includes stage performances, face painting, balloon art, bounce houses, craft tables, bike decorating & patriotic bike ride, music, roaming entertainment and more! Plus, the annual Huntersville Fire Department water fight at 12:15 p.m.
Tega Cay 4th of July Celebration
Festival begins with a land parade at 9 a.m. July 4, followed by a canoe joust, a boat parade, the Carolina Ski Show Team's performance, the Splish 'n' Splash Summer Bash (At Golf Course Pavilion Area, featuring water inflatables, DJ and face painting) and a fish fry. At 9:30 p.m. there will be fireworks.
Fireworks will be viewable from near the Buster Boyd Bridge around 9:15 p.m.
16th Annual 4th of July Pig Pickin' in Plaza Midwood
Tuesday, July 4, from 4 p.m. to 10 p.m. Not too many more details yet.
Harrisburg 4th of July Celebration
Three-day celebration at Harrisburg Park. Monday, July 3, 4 p.m. to 10:30 p.m., and Tuesday, July 4, 4 p.m. to 11:30 p.m. Harrisburg celebrates with a two-day festival at Harrisburg Park, with live music, amusements and lots more. Both days end with fireworks displays. On Tuesday, the festival is preceded by a parade on Hwy. 49, which starts at 9 a.m. and proceeds to the park.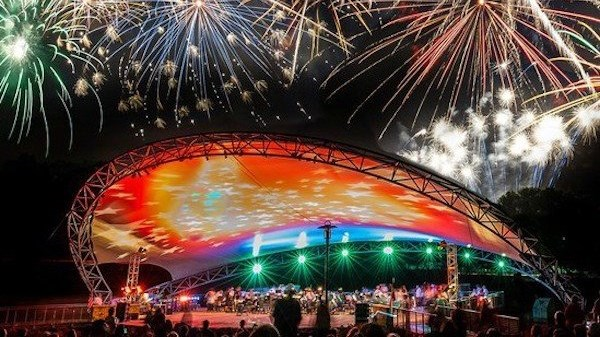 Monday, July 3, 5:30 p.m. to 10:30 p.m., in Old Town in Rock Hill, South Carolina. There's a kids' zone (there's a fee for this) a free concert and fireworks at 10 p.m.
Davidson Independence Day Celebration
Tuesday, July 4, there will be a parade for all to participate in, starting at McEver Field on South Street at 5:15 p.m., proceeding to the town green, where the band Da Throwback Band will perform at 6:00 p.m.
Kannapolis Intimidators' ballpark
Monday, July 3. A fireworks display follows the game. Buy tickets here. Also, the Intimidators guarantee that they will win. If they lose, you'll get a ticket to a future game.
The city of Kings Mountain is celebrating from 2 p.m. to 10 p.m. on Tuesday, July 4. There will be a history encampment starting at 2 p.m. followed by a concert at 6 p.m. At 9 p.m. there will be a patriotic pre-fireworks show, and the fireworks will start at 9:30 p.m. It all takes place at Kings Mountain Walking Track and Neisler Stage, 211 Cleveland Avenue, Kings Mountain. with music provided by the Chris Marks Band from 6:00-9:00 pm, and a variety of food vendors available at Walking Track Park. In honor of the turning point of the Revolutionary War's Battle of Kings Mountain (fought just south of town) a scene from "Liberty Mountain – The Revolutionary Drama" written by Bob Inman will be performed by the cast. All will lead up to the big event, the fireworks show.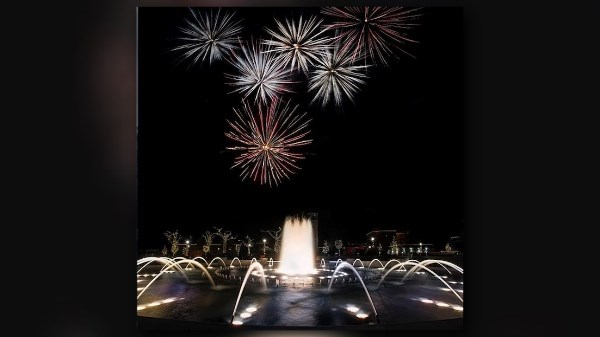 Hickory Grove Parade and Celebration
The 48th Annual Hickory Grove Parade and Celebration is the largest block party in East Charlotte. Tuesday, July 4. The parade starts at 10:30 a.m. at Hickory Grove Recreation Center, 6709 Pence Road, and proceeds to The Grove Church, 5735 East W.T. Harris Boulevard, where the celebration continues until 2:30 p.m., with live music, games, pie-eating contests, inflatables, food and more.
4th of July Party at Snug Harbor: Tuesday, July 4, 8 p.m. Live bands: Alternative Champs, Dirty Art Club, TKO Faith Healer, Brut Beat, Fat Face Band, at Snug Harbor in Plaza Midwood. Free.
Mile High Fourth of July: If you crave cooler temperatures, consider driving up to Banner Elk and Beech Mountain for their 2nd Annual Mile High Fourth of July celebration. There will be live music all weekend, fireworks, BBQ, a parade and more.
Charlotte Motor Speedway 4th of July Fireworks Spectacular: Drivers' autographs and fireworks follow Bojangles' Summer Shootout on Tuesday, July 4. The Shootout starts at 7 p.m. Adult tickets are $8. Kids under 13 get in for free.
Red, White & Blue Blaze: Monday, July 3, 12 p.m. to 9 p.m. at Blue Blaze Brewing. Live music by Analog Crash, $2 off pitchers all day, free hot dogs off the grill. Free.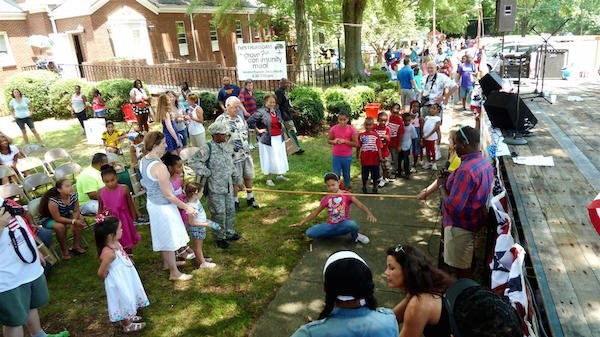 Baxter Village 4th of July Parade: Tuesday, July 4, 9:30 a.m. Baxter Village in Fort Mill, South Carolina's annual 4th of July parade starts at 9:30 a.m. at 940 Market Street. It includes Charlotte sports mascots, clowns, stilt walkers and much more.
Gastonia July 4 Festival: Tuesday, July 4, 11 a.m. to 10 p.m. Features live music, eating contests, free carnival rides, and fireworks.
Indian Trail 4th of July Parade: Tuesday, July 4, 9:30 a.m. to 1:30 p.m. 130 Blythe Drive, Indian Trail. At 9:30 a.m. the celebration begins, with a flag raising, watermelon eating contest, live music, games, and activities. At 11:30 a.m. the parade starts. Free.