CHARLOTTE, N.C. -- More clown news to report in our area: a clown sighting and a clown mask found in the woods behind a neighborhood.
"It's weird, it's odd," said Mitch Felts. "I wouldn't say it's common, definitely unusual."
A post on the "Next Door" app by a mother in the Ardrey Crest neighborhood of south Charlotte describes a discovery her son and a friend made in the woods behind the neighborhood Sunday: "darts, wooden planks with nails, and a clown mask."
Abby Burba and her kids live there and she's seen the clown stories in the headlines in recent weeks.
"I think it's good to be aware, but I'm not super worried," Burba said. "I feel pretty comfortable, we know the neighbors, it's a very friendly area."
Felts agrees that these items found in the woods may not mean much, but he's going to stay vigilant with his kids come Halloween night.
"Anybody that looks a little off, older kids with weird costumes, clown costumes, I'm going to be on guard, I have to admit," Felts said.
That was just one of several developments involving a clown, including a sighting in Lincoln County. Pictures were taken by an employee at Denver Mart off of Highway 16 on Saturday night of a clown in the store. While the clown appears to be having fun with customers, the Sheriff's Office says they were notified by a woman that her son saw the clown behind the building and ran back to the car, frightened.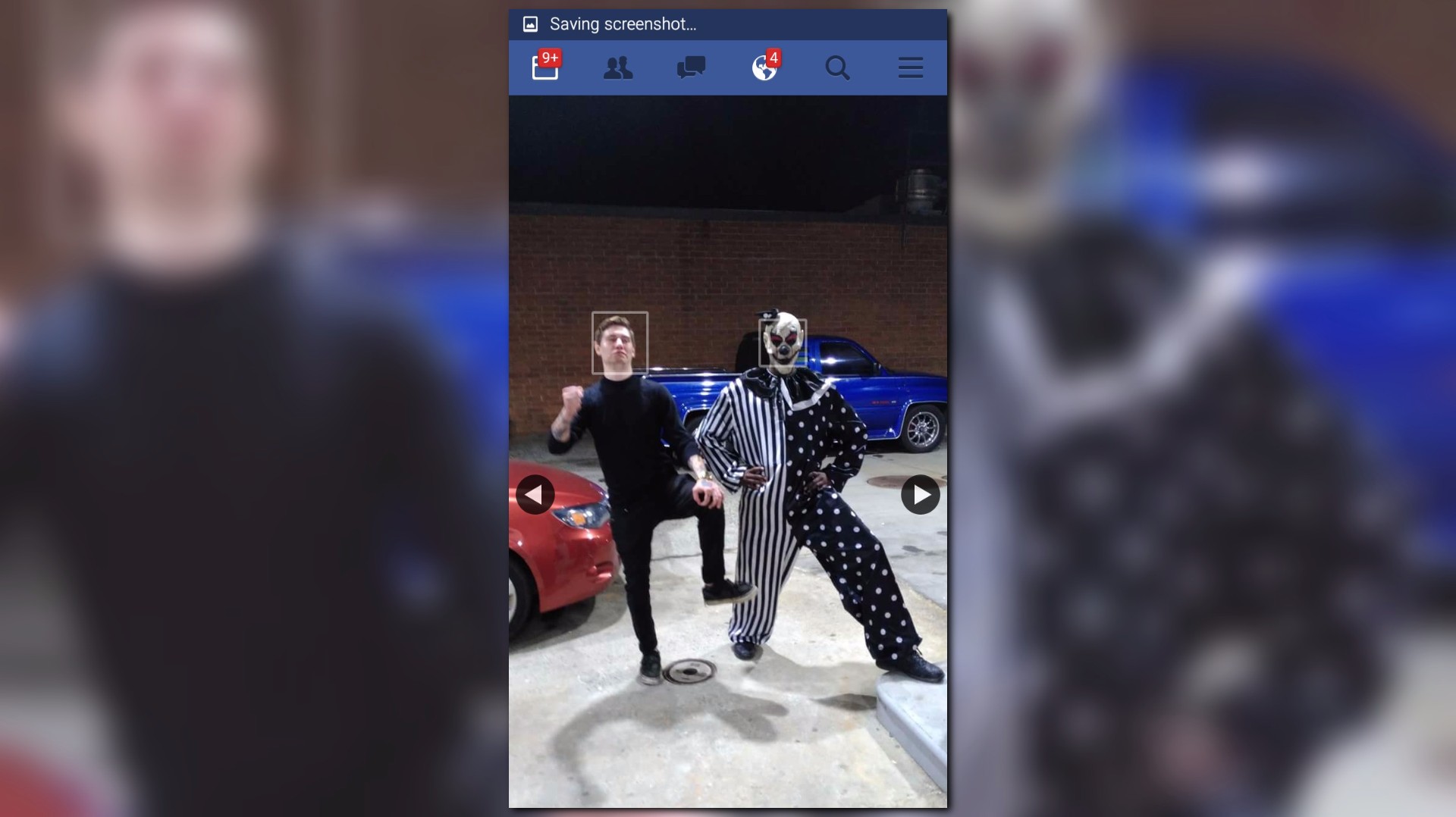 The City of Belmont is prohibiting clowns at their annual Boo Festival, and even Target has pulled some clown masks from its stores and online because of the "creepy clown" issues across the country.
"I hope they can still have clowns," Burba said. "It's not something I think you can avoid by taking away the costumes."