MATTEWS, N.C. -- Kaleb Romero's car is ruined.
He's a bit banged up too.
"I have bruises on my shin and my knee," he said.
It follows his very scary bear encounter.
"I saw it right out of the corner of my eye. It was a black bear, probably 110-120 pounds," Kaleb explained.
It happened around 10:30 Wednesday night on 485 near exit 59.
He'd just left his pool league in Matthews.
"It just popped out right in front of me. By the time I had a chance to slam on the brakes I had already made impact with it," he said.
The airbags deployed, his front lights shattered and Kaleb drifted off the road.
He took a few minutes to catch his breath and called 911.
"The paramedics had said that if the bear was even a little bit taller, if it was bigger, chances are it would have came into my windshield and I would have just been done for."
Kaleb is just one of several people across the Charlotte area who has come in contact with a bear in recent weeks.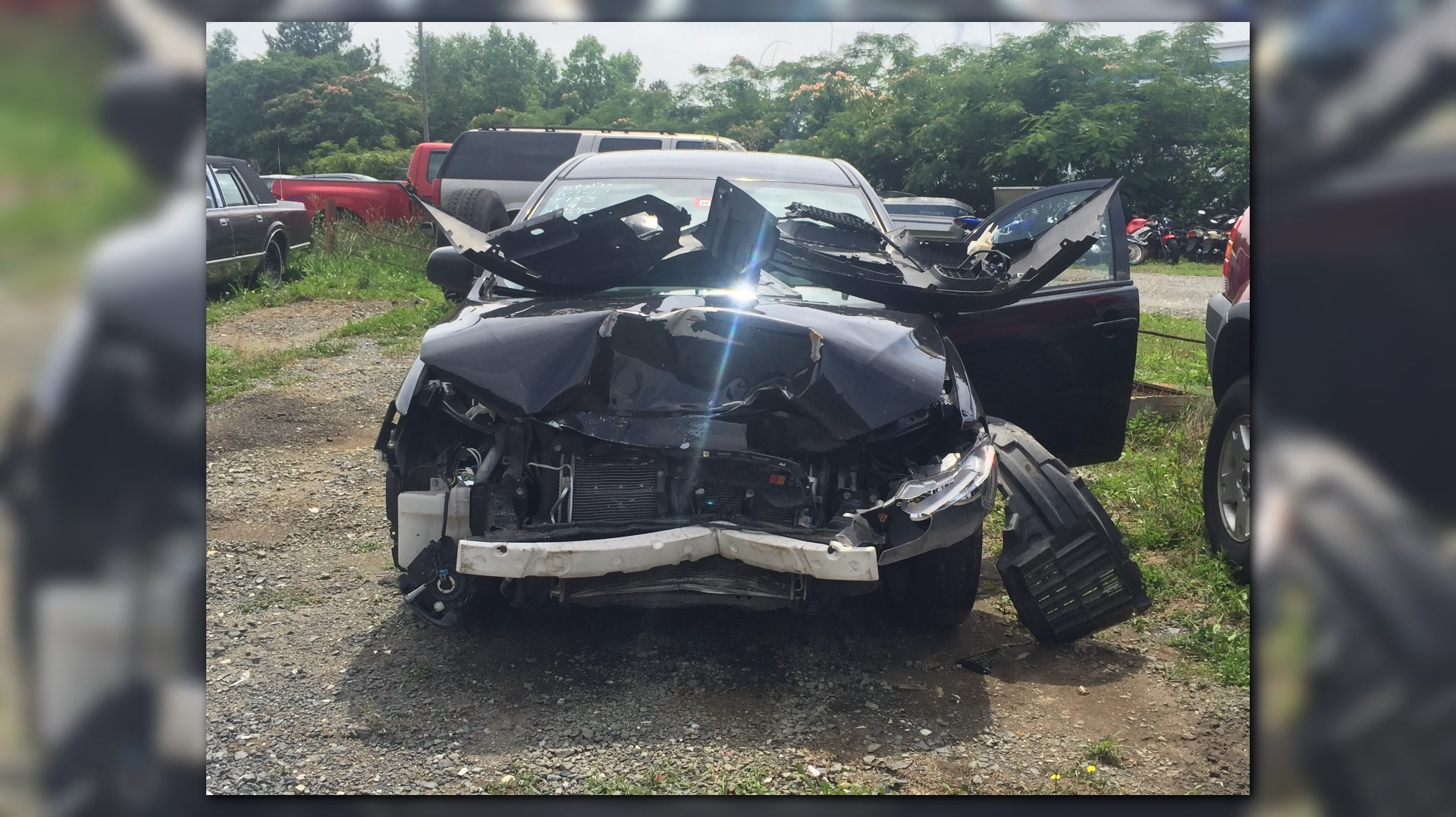 His advice for drivers out on the highway at night is simple.
"There could be bear, deer, dogs, take your time," Kaleb said. "Don't be in such a hurry."
And it's important to note Kaleb slammed on his brakes and did not swerve, which is what police always advise drivers to do in this situation.
No one else was hurt.