1. Chance for storms Friday evening
There is a chance for strong to severe storms Friday evening after 6 p.m. The highest rain chances are late Friday into the overnight hour. The storms move out quickly early Saturday morning.
Full forecast and timing of storms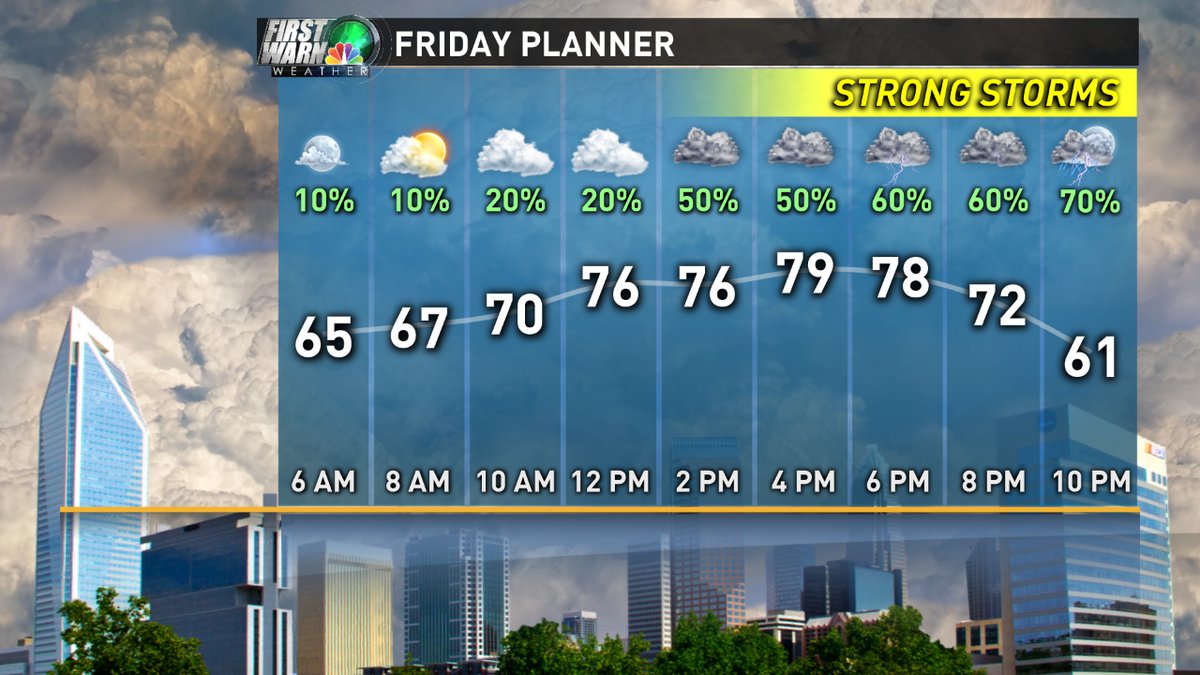 2. Man walking to gas station hit and killed

A man walking with his friend along the highway after running out of gas was hit and killed early Friday morning. The victim's friend called 911.
"They calmed me down because at first I was a little hysterical. And then I located him and performed CPR as best I could until EMS got here."
3. Driver arrested in deadly southeast Charlotte wreck
The driver of a car has been arrested after police say he caused a four-car accident that killed one person in southeast Charlotte Thursday afternoon.
According to police, William Graham Jr. was trying to turn left onto Monroe Road when he turned directly into the path of oncoming cars causing a four-car crash.
The driver of a 2012 Toyota Corolla, Barbara Dennis, 71, was killed in the accident, according to police. She was not wearing a seatbelt, according to investigators.
4. Charlotte area Mother's Day freebies
Celebrate Mother's Day 2017 with some of these special Charlotte-area freebies and deals from Charlotte on the Cheap including free frozen yogurt for moms from TCBY and a free potted plant from Daniel Stowe Botanical Gardens.
5. Trump: I planned to fire Comey regardless of Justice Department recommendation
In a reversal that further roiled Washington politics, President Trump revealed on Thursday he planned to fire FBI Director James Comey even before meeting with top-ranking Justice Department officials and soliciting their recommendations on his performance.
Calling Comey a "showboat" and "grandstander" who led the agency into turmoil, Trump said in an interview with NBC's Lester Holt, "I was going to fire regardless of (their) recommendation."