If you need an excuse to eat tacos, besides the fact that they're delicious, you're in luck.
Tuesday marks the ultimate taco Tuesday, as it coincides with National Taco Day.
It's almost that time of year again. Get in the #NationalTacoDay spirit with this classic taco tune. https://t.co/6j6MfRBs7j pic.twitter.com/w431SkwOVr

— Taco Bell (@tacobell) October 1, 2016
The fast-food taco king is offering festive, e-cards to spread the cheer of tacos.
Friends don't let friends forget about #NationalTacoDay. Remind yours it's tomorrow with one of our e-cards on https://t.co/6j6MfRBs7j. pic.twitter.com/CGubwd35TD

— Taco Bell (@tacobell) October 4, 2016
Charlotte offers a variety of food trucks, including multiple taco trucks. Celebrate the day by taco-sampling from various trucks. Two food trucks with a specialty in tacos are...
- The Maki Taco truck which features Pan-Asian tacos and Japanese Hibachi. The truck will be at the Carolinas Medical Center, 1001 Blythe Blvd., Tuesday for lunch from 11 a.m. to 2 p.m.
- The Tacos Rick-O food truck offers authentic Mexican food from Mexican-born owner, Rick-O, who brings bold food flavors to the streets of Charlotte.
For a list of food truck rallies and where to find the trucks, visit Charlotte's Food Truck event website.
3. Eat tacos guilt-free for charity.
Vida Cantina is holding a fundraiser for the Levine Children's Hospital. One dollar from every taco entree will be donated to the hospital and Vida will match it.
The event will be from 11 a.m. to 11 p.m. at Vida Mexican Kitchen y Cantina, 210 East Trade Street.
4. Make your own tacos.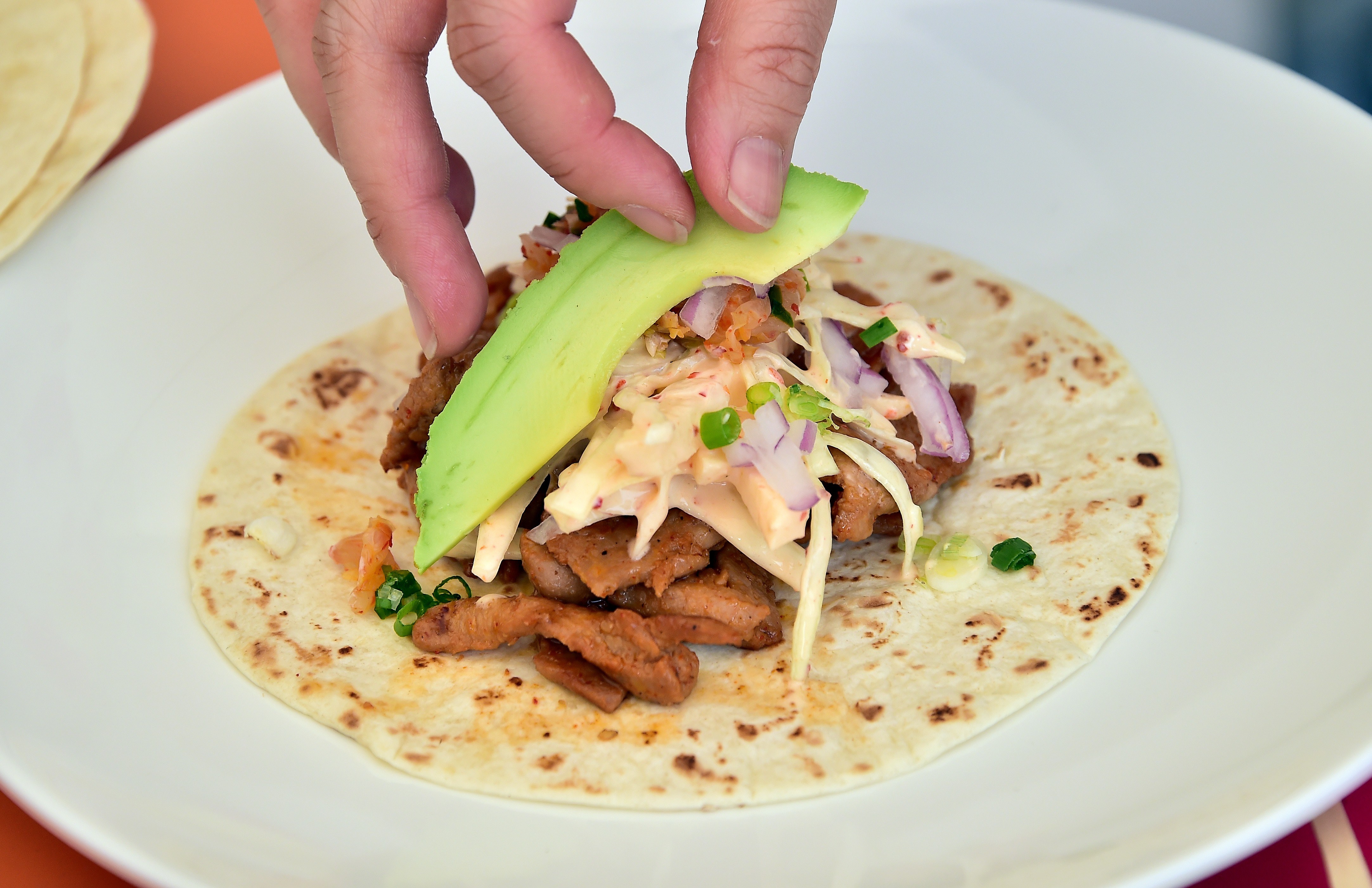 The Food Network's website has loads of taco recipes. Hit your local Harris Teeter or Publix and get the fixings to enjoy your very own tacos, or taco-like alteration, in the comfort of your home.
- Taco Pie
- Shrimp Tacos with Mango Slaw
5. Let's taco-bout history.
According to NationalTacoDay.com, the history of the taco is widely unknown.
The website says that according to, "taco expert Jeffrey M. Pilcher, the word originates from the silver mines in Mexico in the 18th century, when taco referred to the little explosives workers used to extract the ore."
6. Enjoy, yet another, taco song
"It's Raining Tacos" by Parry Gripp and BooneBum. With a belly full of tacos it might take an enourmous amount of effort to click the repeat button, thankfully the YouTube video is 10 hours long so you can listen to it all #NationalTacoDay long.
7. Try tacos from local restaurants.
In honor of last year's National Taco Day, Charlotte Magazine rounded up a few of their favorite places in the Queen City.
The list includes Paco's Taco, Cantina 1511, Bakersfield, RuRu's Tacos + Tequila and many more.
8. Lots of mini tacos.
On the Border is offering 50-cent mini tacos all Tuesday.
According to their website, the offer is only for customers dining in and the mini taco options include ground beef, chicken tinga or veggie.