LAKE NORMAN, N.C. -- It might be a perfect weekend to get out on the water but be aware of where you swim at Lake Norman.
About 395 gallons of sewage leaked into the lake, causing Mecklenburg County officials to issue a "no swim advisory" for Bethel Church Cove.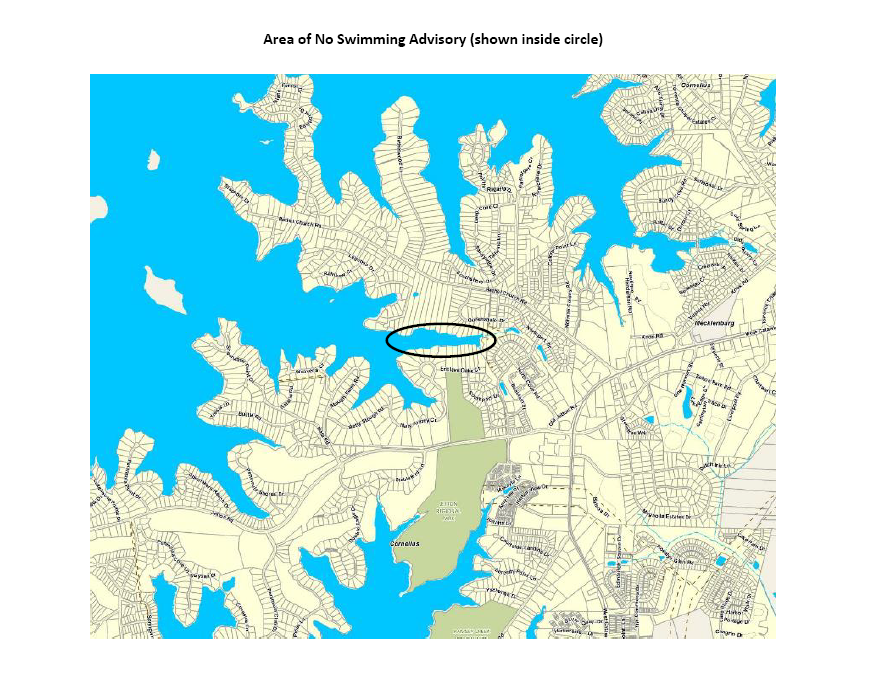 Logan Kale, a sales manager at Lake Norman Marina, believes the advisory is applied to the section of the lake called "Hager Creek," part of which shares a shore with Ramsey Creek park, the only public beach on the lake.
Neighbors tell NBC Charlotte the leak occurred at a home under construction.
County officials will reassess the advisory on Monday, when they draw water samples.
Kale says boat traffic is usually slow the weekend after a Memorial Day due to High School graduation and doesn't believe the "no swim advisory" has deterred folks who normally enjoy the lake.