CHARLOTTE, N.C. -- CMPD is investigating after a man was found dead following a car crash Wednesday morning.
The fatal crash occurred around 8 a.m. near the Welcome Center and I-77N. The victim was found dead on scene, according to Medic.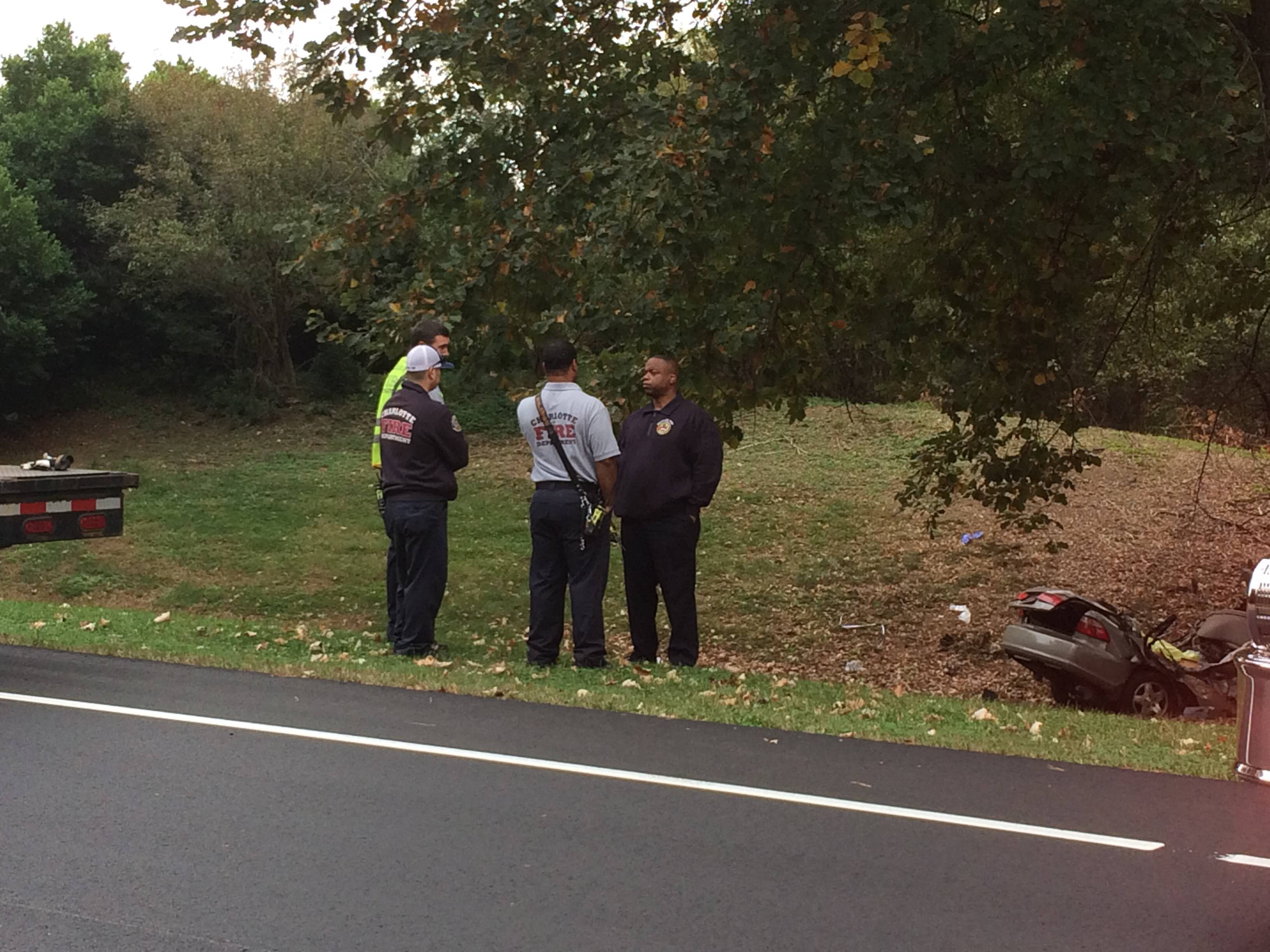 Officials say the man, identified as 35-year-old Donald Dixon, was the only person in the car when it was found at the scene. The car went off the road before slamming into a pole and a tree.
Medic initially said the victim was found with stab wounds, but has since disregarded that information.
NBC Charlotte's Richard Devayne was on scene Wednesday morning and spoke to the witness who called 911.
"I called police and asked them had someone reported a crash and they told me no," the witness said. "I walked over to the car and that's when I saw the man, I knew he was dead, he was in pretty bad shape."
Police trying to determine what caused victim to crash. Stabbing also reported in area. #cmpd has not said if related. #wcnc pic.twitter.com/GBy8xz2uGN

— Richard DeVayne (@devayneTV) November 9, 2016