CHARLOTTE, N.C. -- A police chase ensued Tuesday morning after armed robbers held a victim up with a knife and then stole a car.
Police were initially called around 8 a.m. after an armed robbery occurred in the 1300 block of Hunter Oaks Lane. The victim said she was robbed at knifepoint by several suspects, who then fled the scene on foot.
A short time later, officers received a stolen vehicle call. The victim said she was warming up her car in the driveway when it was stolen.
Officers confirmed the armed robbery suspects had also stolen the vehicle and located it at a traffic stop.
The suspects refused to stop the vehicle and a chase ensued on Milton Road towards The Plaza.
Officers say they lost sight of the vehicle near The Plaza but then came upon a three-vehicle wreck, one of which was the suspect vehicle. Police were told the suspects fled on foot and the chase continued.
After a short foot pursuit, police were able to take two juvenile suspects into custody. Their identities have not yet been released, but the teens have been transferred to juvenile custody.
A third suspect, Ronald McQueen, 16, was charged in connection with the robbery on Hunter Oaks Lane.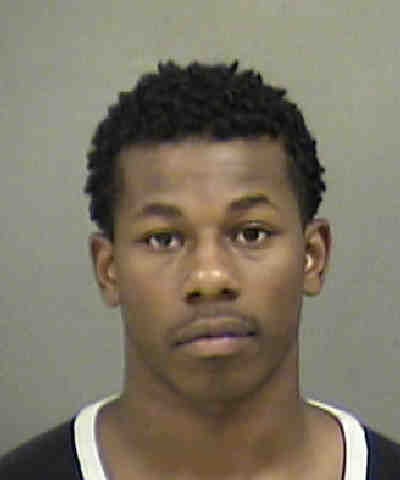 Two victims from the car wreck were transported to the hospital with minor injuries.
Witness describes what he saw at scene of crash. #wcnc pic.twitter.com/7tLbzITZyn

— Richard DeVayne (@devayneTV) October 25, 2016