CHARLOTTE, N.C. -- A 14-year-old girl who was shot and killed this week was laid to rest Saturday.
Friends and family said goodbye as they released more than 100 balloons in the air following the service.
"Today is difficult because we buried a baby a 14-year-old still a baby," said Judy Williams, who attended the funeral.
"For someone to have taken this beautiful young lady's life, I just don't know what to say about it. I'm speechless that somebody would do this to a baby."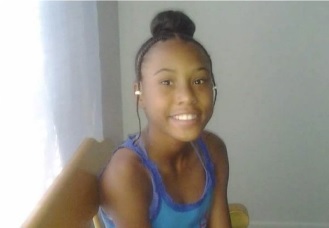 Taylor Smith was found with multiple gunshot wounds at River Street Park in Mount Holly Monday.
She later died at the hospital.
Police arrested 18-year-old Devon Fletcher with her murder, and are still looking for another suspect in her death, 17-year-old Eric Combs.
"Taylor was a nice girl she just was holding a lot in," said Jaquelin Richardson, who knew Taylor, and has a child her age.
"We don't want these things happening to these kids. We have to come together and that's just the bottom line."
Those who loved Taylor say they hope her death inspires other young people to avoid violence and speak up when something doesn't feel right.
"Even if the situation is bad, tell somebody because we can help them so I don't resort to this," Richardson said.
Now a call to stop senseless tragedies like this one; heartbreak so easily avoided.
"We are human beings and we're all brothers and sisters and we need to stop the killing," Williams said.
Police are still searching for 17-year-old Eric Combs of Charlotte in connection with Taylor's murder. Those with information on Combs' whereabouts are asked to call 911.