CHARLOTTE, N.C. -- Two Charlotte firefighters were taken to the hospital with injuries while battling a two-alarm apartment fire Monday night, officials said.
Fire personnel were dispatched to 5800 Sloping Oaks Road in response to an apartment fire around 8 p.m.
According to the Charlotte Fire Department, approximately 15 occupants were displaced due to the fire, several of them lost everything due to the flames.
Firefighters were able to have the fire under control in 24 minutes.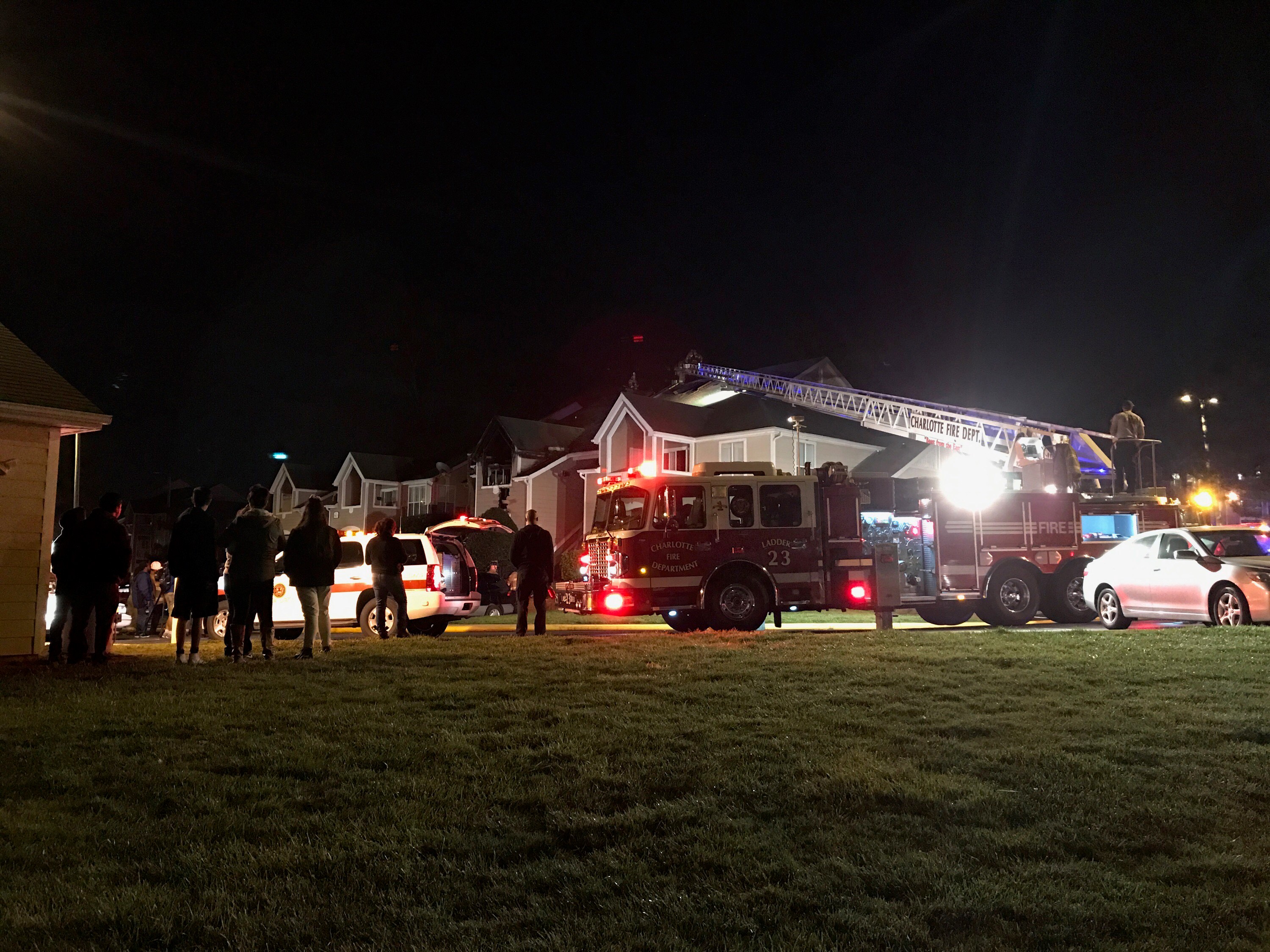 One firefighter was injured when some debris fell on him, the other was injured by being bitten by a dog. Both were minor injuries. As of 6:30 a.m. Monday, both firefighters had been released from the hospital.
Investigators say the fire was caused by discarded smoking material inside one of the units. Officials estimate that $50,000 in damage was done during the blaze.