ALAMANCE COUNTY, N.C. -- An open carry group stood on guard outside the Alamance County GOP Headquarters on Saturday.
Burlington Police say officers were called to the building Friday morning after they got a report of vandalism. Investigators have not arrested the person responsible.
Luke Allen with Alamance Open Carry says their message is simple: to get out and vote this Election Day.
Read: GOP Headquarters in Alamance County Vandalized
A group of volunteers cleaned up the spray-painted words on the building Friday evening.
Volunteers Clean Up Vandalized Alamance Co. GOP Headquarters
Volunteers help clean graffiti vandalism off Alamance Co. GOP Headquarters 
Volunteers help clean graffiti vandalism off Alamance Co. GOP Headquarters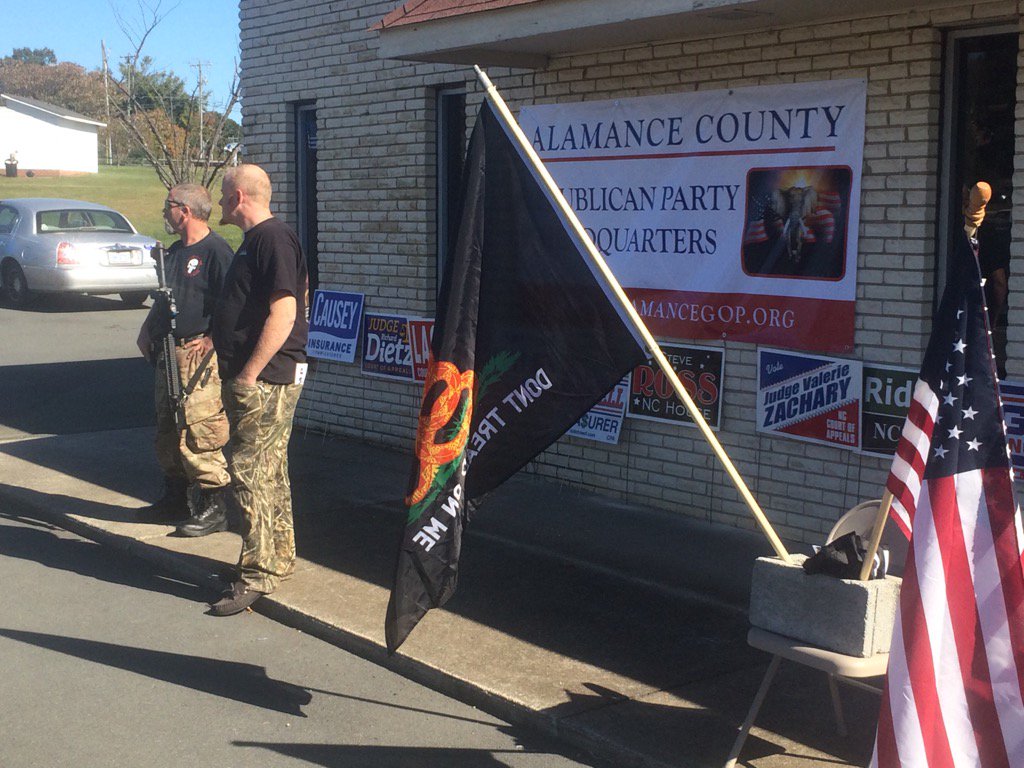 Stay on top of News, Weather, Sports by downloading WFMY News 2 apps
Get the WFMY News 2 Weather and News App