CHARLOTTE, N.C. -- Things are looking up for Cam.
Carolina Panthers quarterback Cam Newton practiced Wednesday for the first time since suffering a concussion 10 days ago in a loss to the Atlanta Falcons.
Newton, the reigning MVP, is expected to play Sunday against the New Orleans Saints provided he doesn't suffer any setbacks this week.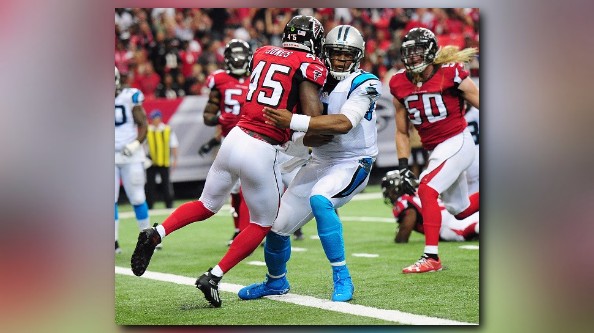 The Panthers clearly need their star healthy. At 1-4, Carolina has only a 6% chance to reach postseason based on historical figures since the NFL went to a 12-team playoff format in 1990.