CHARLOTTE, N.C. – As the Carolina Panthers prepare for their annual training camp trip to Wofford College in Spartanburg, there are a number of players that are new to the organization that will be fighting to make a name for themselves.
One of those players has strong ties to the Carolinas and a work ethic that can only be matched by his facial hair. Ben Boulware. In fact, his beard is so epic it has its own Twitter account.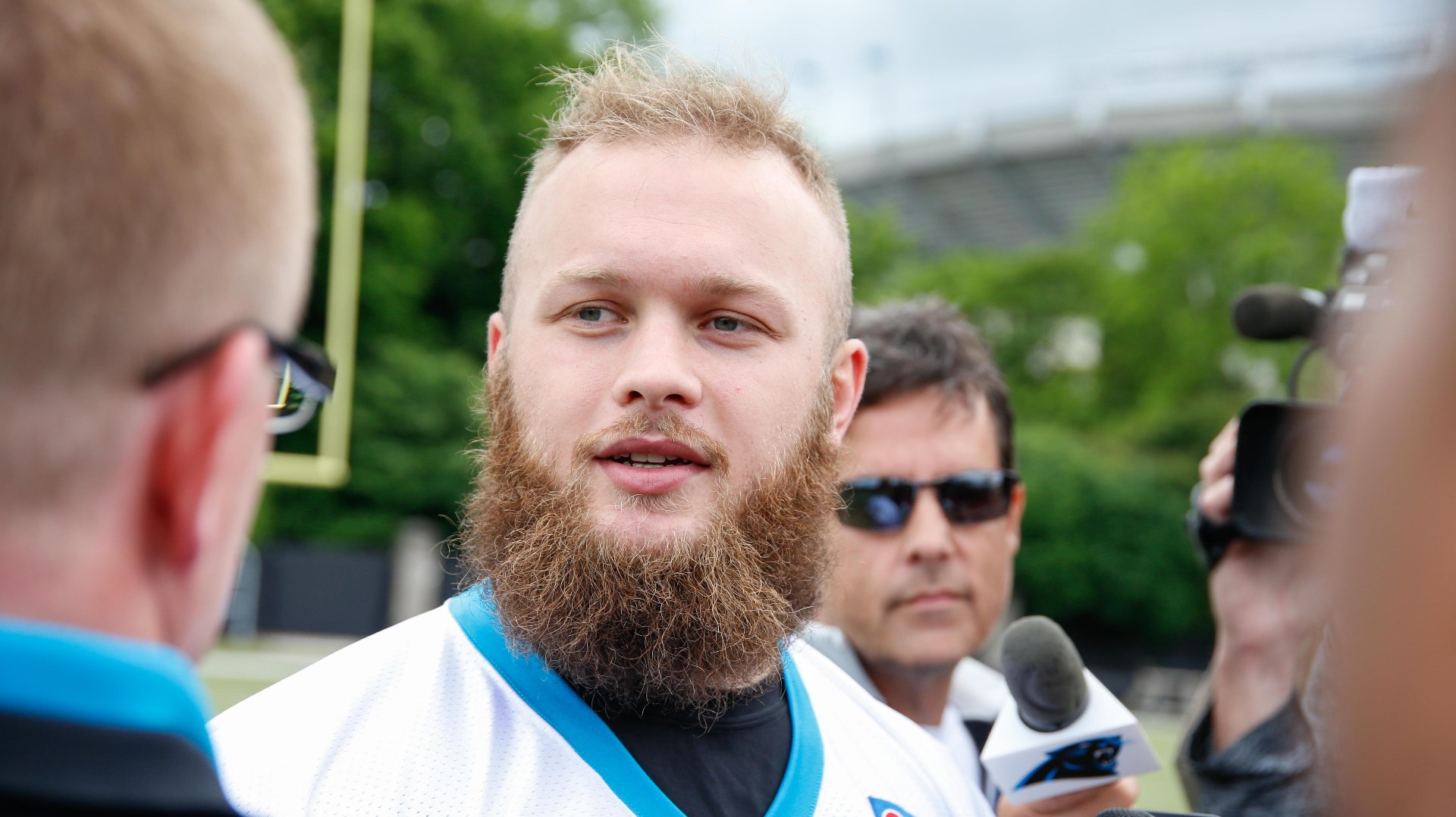 Boulware, who was a standout during Clemson's national championship season in 2016, went undrafted before striking a deal with the Panthers. Boulware led the Tigers with 116 tackles, helping earn him co-ACC Defensive Player of the Year honors.
Here's what you need to know about the rookie linebacker:
He showed up over an hour early on his first day.
Unsure of the Queen City's traffic conditions, Boulware showed up at Bank of America Stadium 90 minutes ahead of schedule to be fitted for his team gear before OTAs in May.
After his first day of practice, Boulware spoke about forcing the only turnover during team drills.
"It was a really cool moment," Boulware told Panthers.com. "But winning the national championship, that trumps that a little bit — no pun intended."
Speaking of trump moments...
During Clemson's visit to the White House, President Trump gave him a major compliment.
"Nobody can read plays like defensive MVP Ben Boulware," said Trump, recognizing Boulware and defensive lineman Carlos Watkins. "You think I could take these guys in a fight? I don't."
He loves Blink-182.
Earlier this month, Boulware took over the Panthers' Instagram story. He started the day by blasting Blink-182's "All The Small Things."
Like blink-182? @benboulware7 does! He also took over our Instagram story today! pic.twitter.com/hfgrWx9LPM

— Carolina Panthers (@Panthers) July 6, 2017
Will he make the roster?
Boulware's toughest competition to make the roster will likely be Ben Jacobs and Jeremy Cash, who both contributed to the Panthers on special teams last season. It remains to be seen how Boulware's lunch-pail attitude goes over with Panthers brass, but it probably can't hurt his chances, we'll say that.
Where it all started. Same book, new chapter. Not gonna let this opportunity slip through my hands. The home town is counting on you. pic.twitter.com/fFBRrn7sSc

— Ben Boulware (@benboulware7) July 16, 2017
He grew up a Panthers fan
According to the Charlotte Observer, Boulware is a huge Luke Kuechly fan (who isn't, really?).
"Luke actually texted me the day before I got here, just kind of welcoming me to the organization," Boulware told The Observer. "That was so cool. I was totally a fan, I screen-shot it and showed it to all my friends."
His WWE-style slam against Syracuse went viral
If football doesn't work out for Boulware, he could always try his hand at professional wrestling. Mobile users, click here to watch.
Ben Boulware Profile
College: Clemson
Height: 6'
Weight: 235 pounds
Hometown: Anderson, South Carolina
Birthday: August 7, 1994
Career college stats: 261 tackles, 8 sacks, 5 interceptions, 7 forced fumbles
Awards: 2017 College Football National Championship Defensive MVP, 2016 Jack Lambert Award