SPARTANBURG, S.C. -- Carolina Panthers fans finally got their first glimpse of their first round selection Christian McCaffrey, and it did not disappoint. The question of how McCaffrey will be used in the Panthers offense is starting to be answered. If the opening practice is any indication, McCaffrey will be an every down back.
There wasn't a rushing situation that he didn't see in practice on Wednesday. He ran off tackle, he ran between the tackles, he ran routes in the flat. All of this while looking as smooth and effortless as a Michael Jackson moonwalk. (shamone). Once in the open field, McCaffrey showed as much burst as I have ever seen in a Carolina Panthers running back.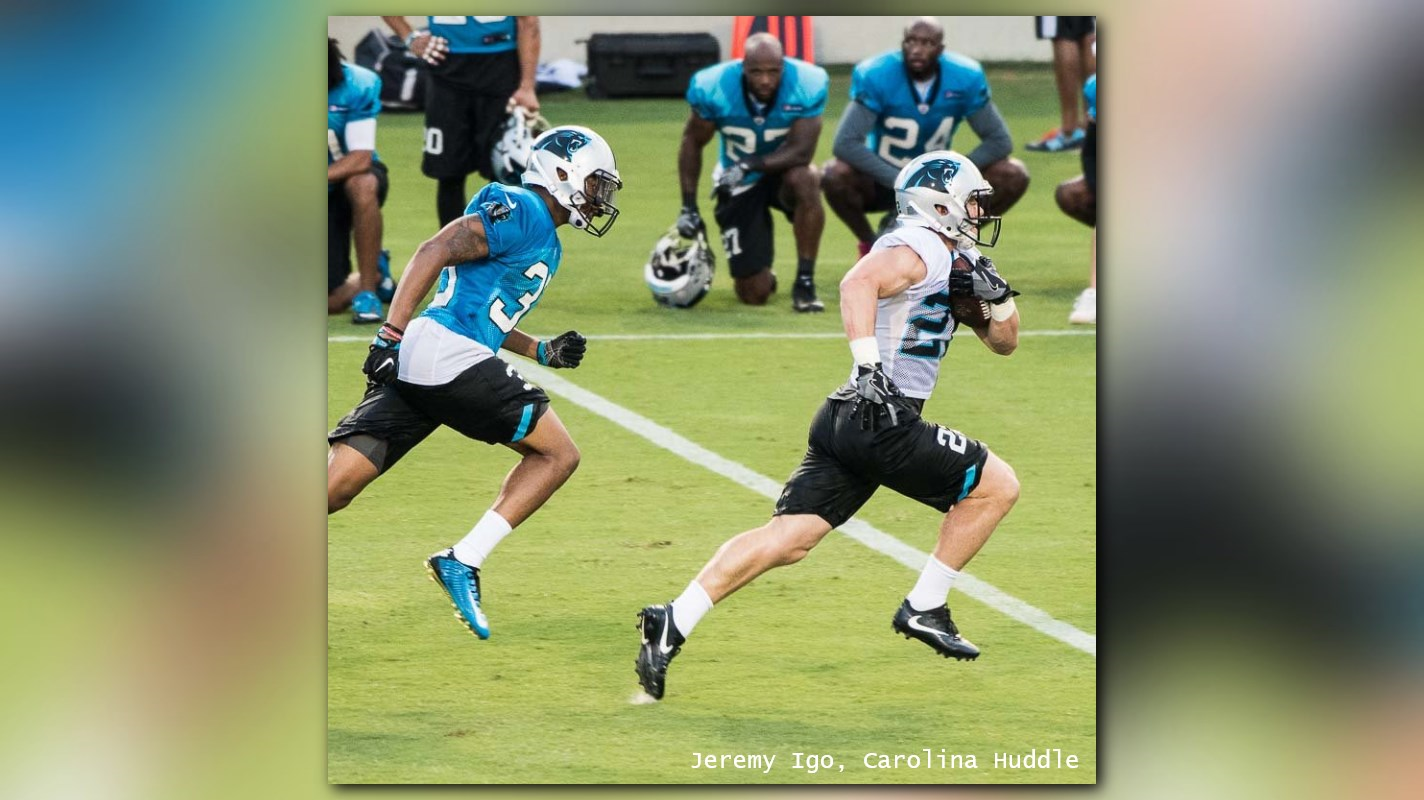 McCaffrey spent time with the first and second strings, bumping fellow runner Cameron Artis-Payne down the depth chart to third and fourth string. Fozzy Whitaker continued to receive reps with the first and second strings as well. It looks like Artis-Payne may be the odd man out and will need to work himself up the depth chart if he hopes to remain on the roster.
Christian McCaffrey is clearly still getting his bearings in the offense, which is completely expected at this point. The biggest hurdle for him seeing playing time immediately isn't his running or receiving ability. Instead, it is his total play recognition that will determine how quickly he is assimilated fully into the Carolina Panthers offense.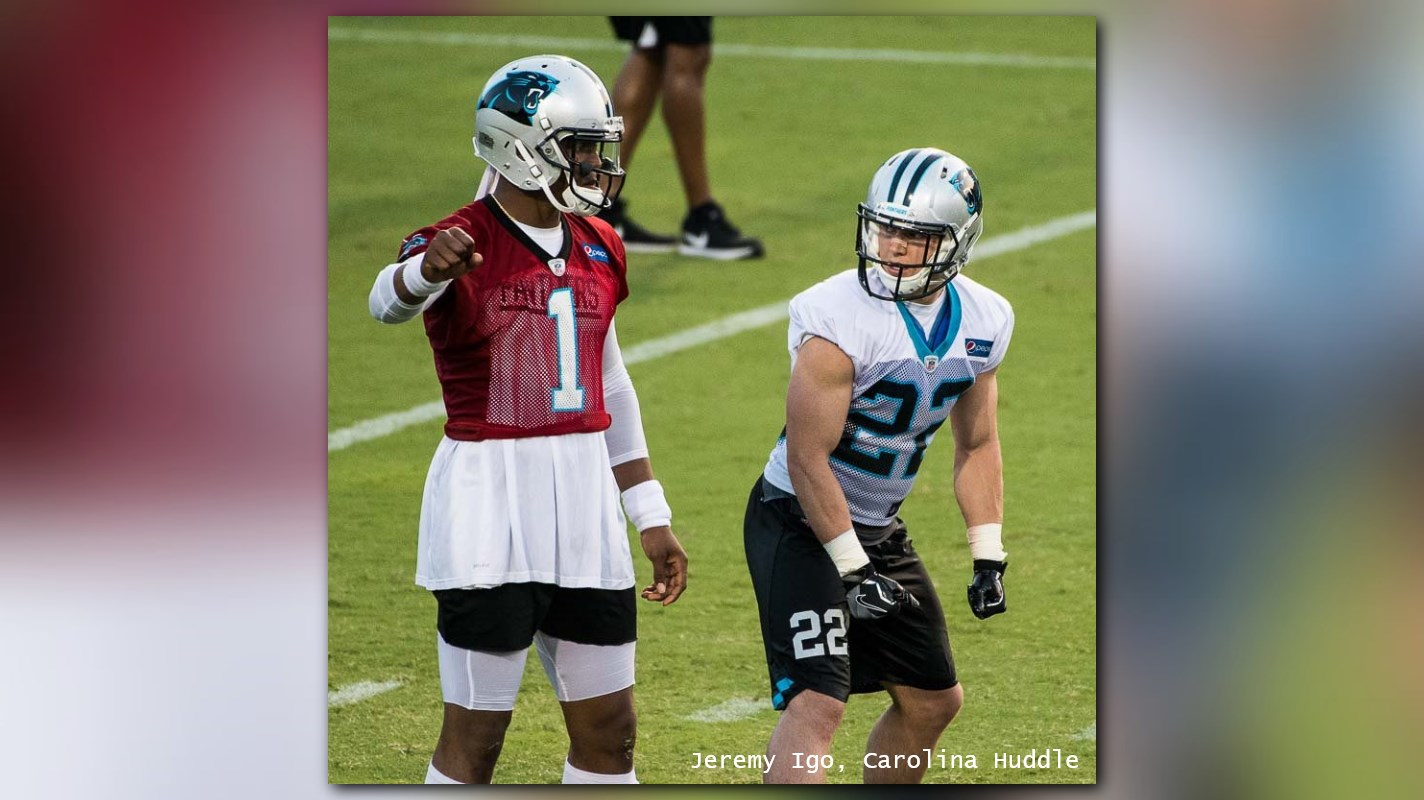 In particular, blitz pickup is a skill that will only come with reps and experience. Head coach Ron Rivera will not risk serious injury to Cam Newton if McCaffrey is not well adapted to protecting the franchise quarterback. Once the blitz is recognized, he will need to fight off NFL linebackers, a far cry from anything he had to do at Stanford.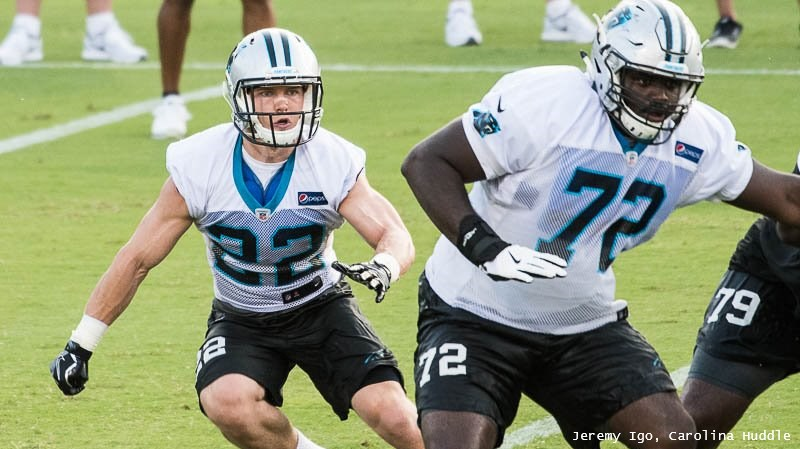 Is he up to the task? We shall see. Friday is the Panthers' first padded practice, which means one on one blitz drills with the linebackers. McCaffrey will need to battle guys like Luke Kuechly and Thomas Davis, mano a mano. If there was ever a test of his pass protection ability, that will be it.
PHOTOS: Panthers arrive at training camp
The Carolina Panthers reported to the team's training camp at Wofford College Tuesday morning.
The Carolina Panthers reported to the team's training camp at Wofford College Tuesday morning.
For more Carolina Panthers training camp coverage, analysis, and Panthers fan forums, visit Carolina Huddle.