CHARLOTTE, N.C. -- Carolina Panthers players swapped their jerseys for costumes Tuesday to visit children at Levine Children's Hospital.
It's an annual tradition for Panthers rookie class to visit the hospital. They took photos with pediatric patients who may not otherwise have the chance to enjoy Halloween.
Daryl Worley dressed up like Barney.
"It's fun," Worley told Panthers.com. "Definitely being able to put the costumes on and just to see the joy."
Beau Sandland dressed up as Buzz Lightyear. "Anything to brighten their day and it's fun for us to."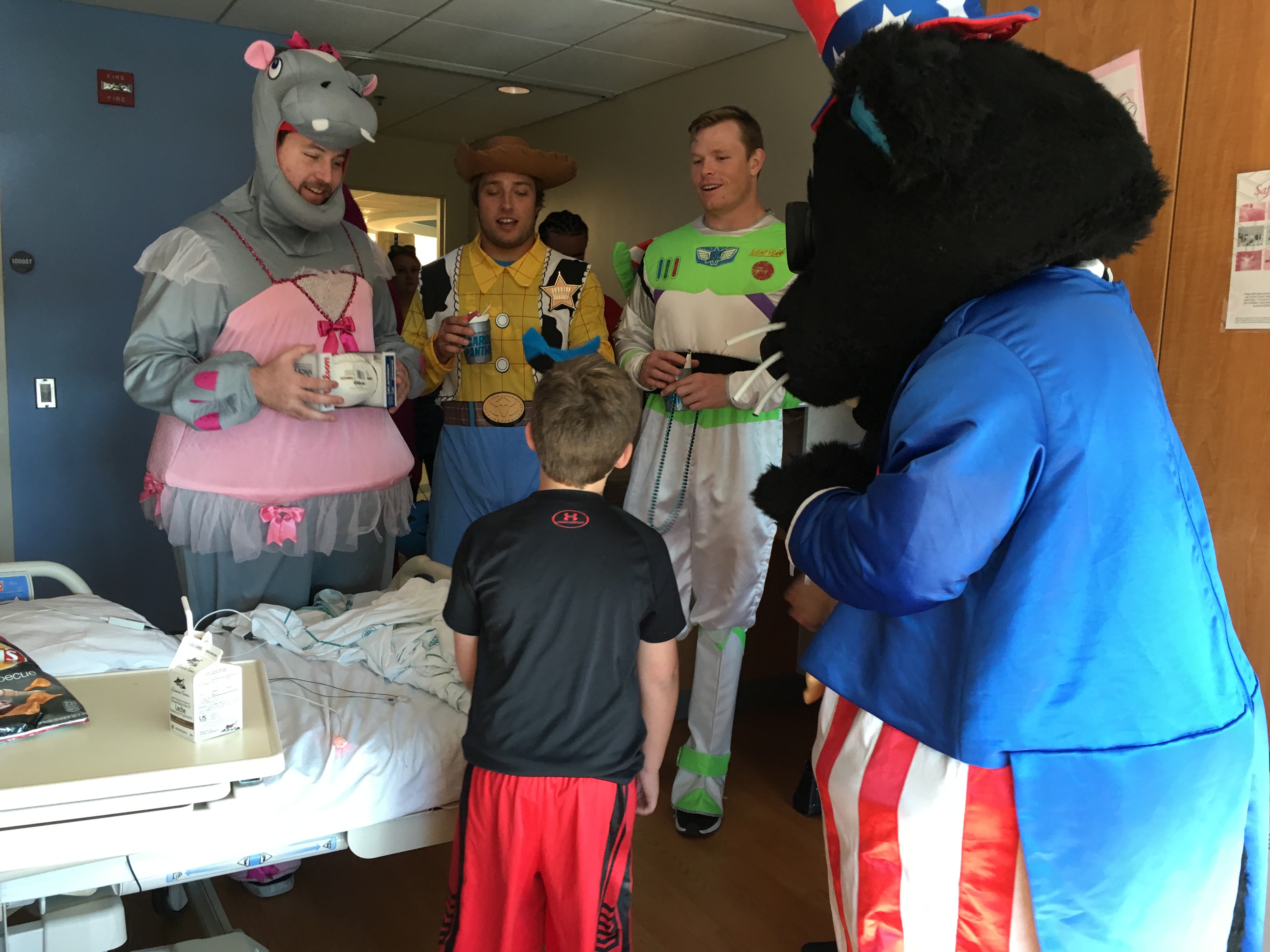 PHOTOS: Panthers rookies visit childrens hospital