A pair of undrafted rookies -- both of whom are from the Carolinas -- have made the most out of their opportunities in Spartanburg to keep their childhood dreams of playing for the Panthers alive.
Charlotte native Austin Duke said he grew up a Panthers and Cam Newton fan. The former Independence High School and UNC Charlotte 49ers wide receiver went from not having his name called in the NFL Draft to making an impressive diving catch from Cam during the second day of training camp. Austin's willingness to go down and get any pass during training camp earned himself the nickname "Groundhog" from his idol, Cam.
Former Clemson linebacker and Anderson (S.C.) native Ben Boulware also is getting the chance to play alongside his idols. Boulware, who reportedly is a huge Luke Kuechly fan, told The Observer that he had a major fan-moment after he received a welcome text from Luke himself.
"That was so cool," Boulware told The Observer. "I was totally a fan. I screenshot it and showed it to all my friends."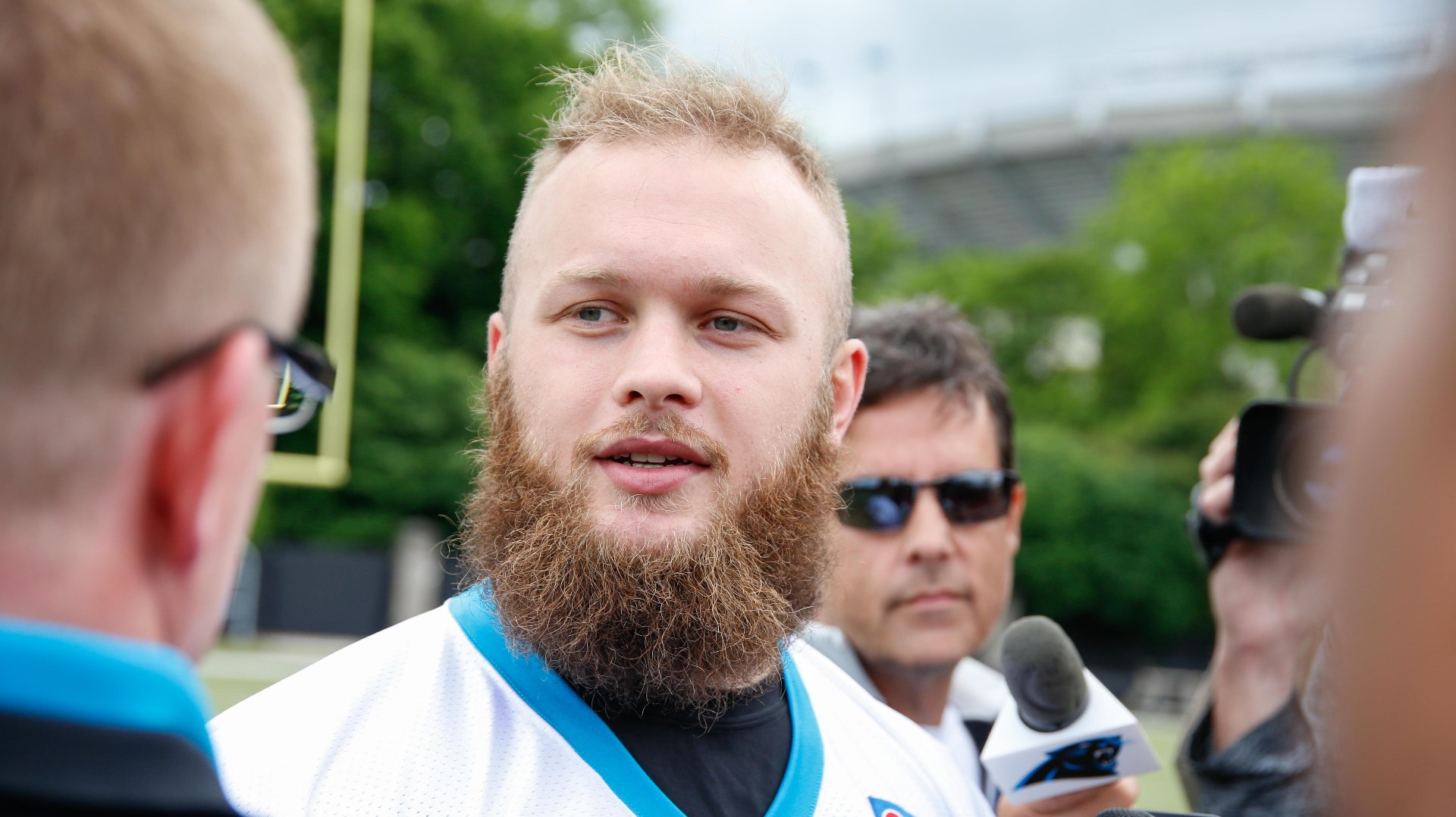 Panthers fans finally got their first glimpse of their first-round selection Christian McCaffrey -- and the former Stanford running back did not disappoint.
The Panthers used McCaffrey in every rushing situation during Wednesday's practice. He ran off-tackle, between defenders and ran smooth routes, reports Carolina Huddle's Jeremy Igo.
Igo also reports that his burst was as impressive as any Panthers running back he has ever seen. The toughest hurdle for McCaffrey, according to Igo, will be his play recognition -- which is expected to determine how quickly he will be able to assimilate with the Panthers offense.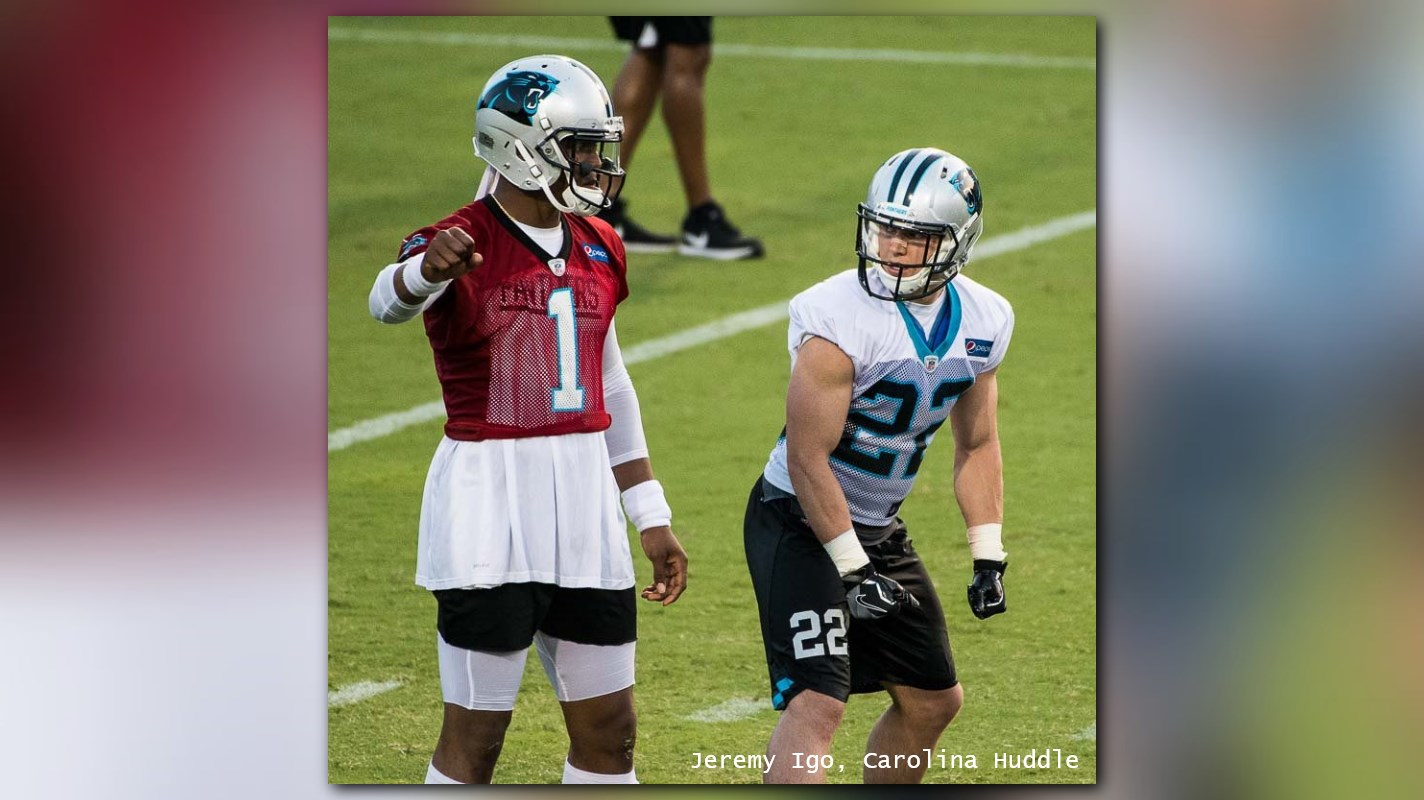 It was the story that stole the show on move-in day. Carolina Panthers wide receiver Curtis Samuel showed that you're never too old to get a ride from your mom to work. The 20-year-old rookie arrived at training camp with his mother Nicole watching him from the parking lot.
"'Look at my baby,' that's what I say. 'Look at my baby,'" Nicole said.
The former 2015 NFL MVP told reporters he wouldn't "let last year happen again."
"I took last year personally," Newton said. "Something had to change, starting with myself. I know for my career, I can't let that happen again. Ever."
The Panthers quarterback also said the offense needs to score points.
"A lot of points," Newton added. "Simple."
PHOTOS: Panthers arrive at training camp
The Carolina Panthers reported to the team's training camp at Wofford College Tuesday morning.
The Carolina Panthers reported to the team's training camp at Wofford College Tuesday morning.
Newcomers like Christian McCaffrey and Curtis Samuel may have gotten a lot of the Panthers fans' attention, but 36-year-old safety Mike Adams has demonstrated that he still belongs in the league.
During Saturday's training camp, the two-time Pro Bowler delivered a solid hit on rookie Christian McCaffrey and intercepted Cam Newton during team drills.
NBC Charlotte sat Adams down for a one-on-one to chat about the safety's age, his Super Bowl aspirations and even shared the interview spotlight his two daughters.