CHARLOTTE, N.C. -- Wondering what the Fourth of July has in store for us weather-wise? Hot temperatures and chances of thunderstorms are in store, but don't cancel any plans just yet.
"Just be ready for afternoon and evening storms," Chief Meteorologist Brad Panovich advises.
It will feel hot and humid outside Tuesday morning as temperatures rise from the low 70s and continue to climb throughout the day.
The Fourth of July's highest temperatures are expected to reach the low 90s.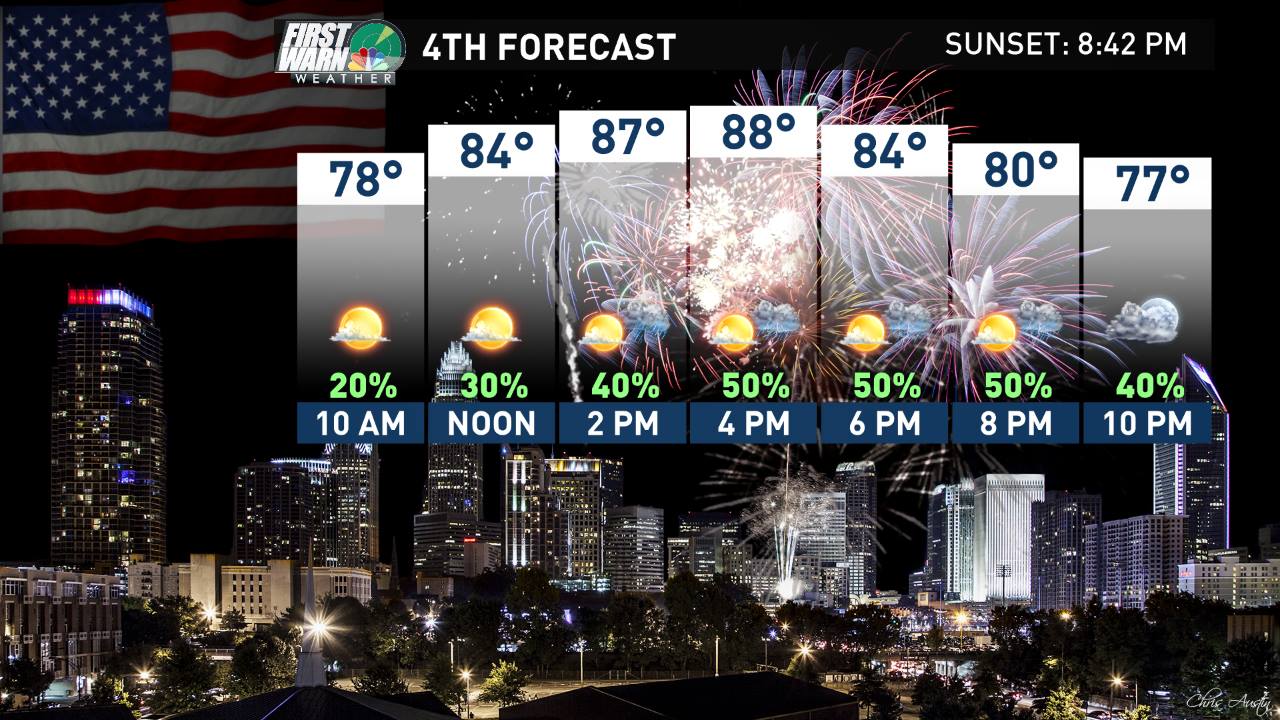 The chance of widespread showers will increase Tuesday afternoon and the possibility of storms will continue into the evening.
"We can have areas of heavy rain and storms with lightning and thunder," Forecaster Larry Sprinkle says. "It's not a complete washout but be aware that there may be a few of mother nature's fireworks to go along with the man-made ones."
Similar weather is expected to continue throughout the week. Here's your seven day forecast: