CHARLOTTE, N.C. – Showers are moving across the Charlotte area at this hour from the east ahead of the effects from Hurricane Matthew.
"Expect periods of rain Friday with temperatures in the upper 60s to 70 degrees," said Larry Sprinkle. "The rain from Hurricane Matthew moves in tomorrow morning."
The outer bands from the hurricane will start to reach the NBC Charlotte viewing area early Saturday morning and continue throughout the day Saturday. A Flood Watch is in effect for areas south and southeast of Charlotte.
The heaviest rain will move east of Charlotte by 6 p.m. Saturday and light rain will linger through the early evening.
The Flash flood watch has been expanded to the northwest into Mecklenburg Co. #cltwx #ncwx #scwx #Matthew pic.twitter.com/NstJnt11Gh

— Brad Panovich (@wxbrad) October 7, 2016
"Be prepared for bands of heavy rain Saturday with gusty wind," Sprinkle said.
Wind gusts in the Charlotte area will be 25-35 mph with higher gusts east and southeast of Charlotte.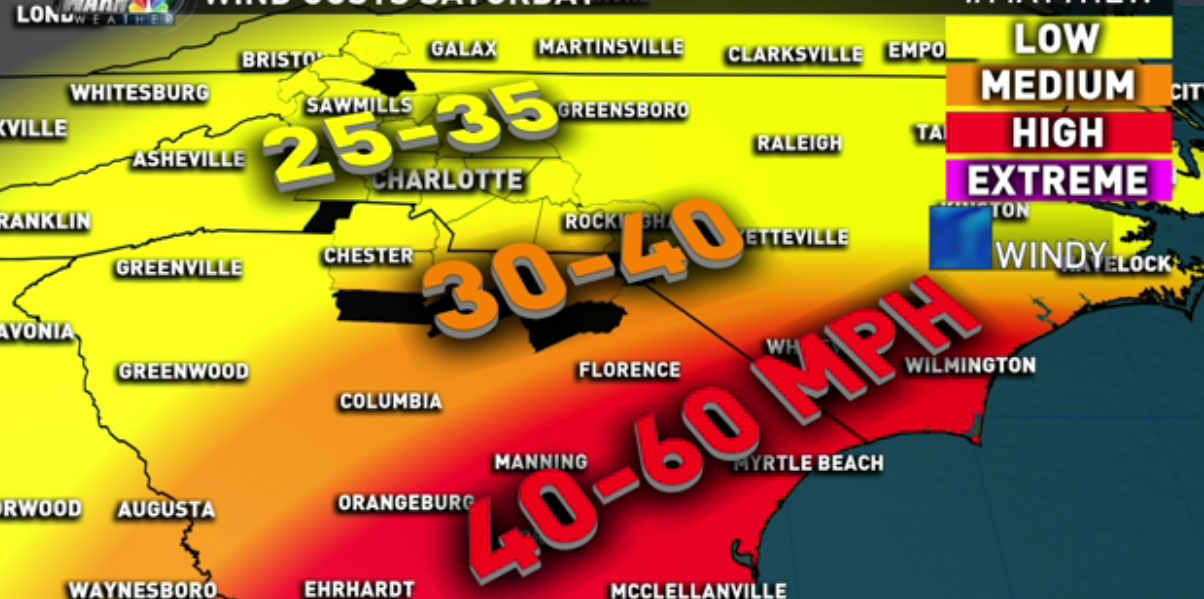 If the Bank of America 500 Saturday night at Charlotte Motor Speedway is effected by the rain, crews are on standby with dryers at the track should they need them. The race is scheduled to start at 7:05 p.m.
The Charlotte area will receive 1-3 inches of rain with 3-6 inches east and southeast of Charlotte in areas like Monroe and Rockingham.