CHARLOTTE, N.C. – So what happened with those storms Wednesday?
After severe storms pummeled much of the southeast throughout the day Wednesday, the stage was set for possible tornadoes across the Carolinas. Wednesday's conditions put North Carolina at the highest risk of tornadoes since an outbreak in 2011.
"We had all the ingredients of an epic day of severe storms into the night," said Chief Meteorologist Brad Panovich. "We had all these ingredients loaded up except for one thing — the instability. "
Panovich says the wind shear numbers were so high, and the probability of severe weather was so high that it was "playing chicken" with the chance that we weren't going to see instability that can lead to severe storms.
And even though there are plenty of critics, Brad isn't backing down from his forecast.
"So, we got lucky. We actually had pretty calm weather yesterday, even though the potential was high," Panovich said. "Now, I know a lot of folks are saying, 'hey, it wasn't that big of a deal.' But here's the problem: you can't mess around with severe weather.
"It was a serious threat. We don't get ingredients like this very often in the Carolinas, so I am more than willing always to apologize for a forecast if it's wrong, especially if it's snow, cold, or rain, but for severe weather, I'm just not gonna mess with it. My job is to look out for you and your family when there's severe weather coming. I'm never, ever going to apologize for being on the safe side of severe weather."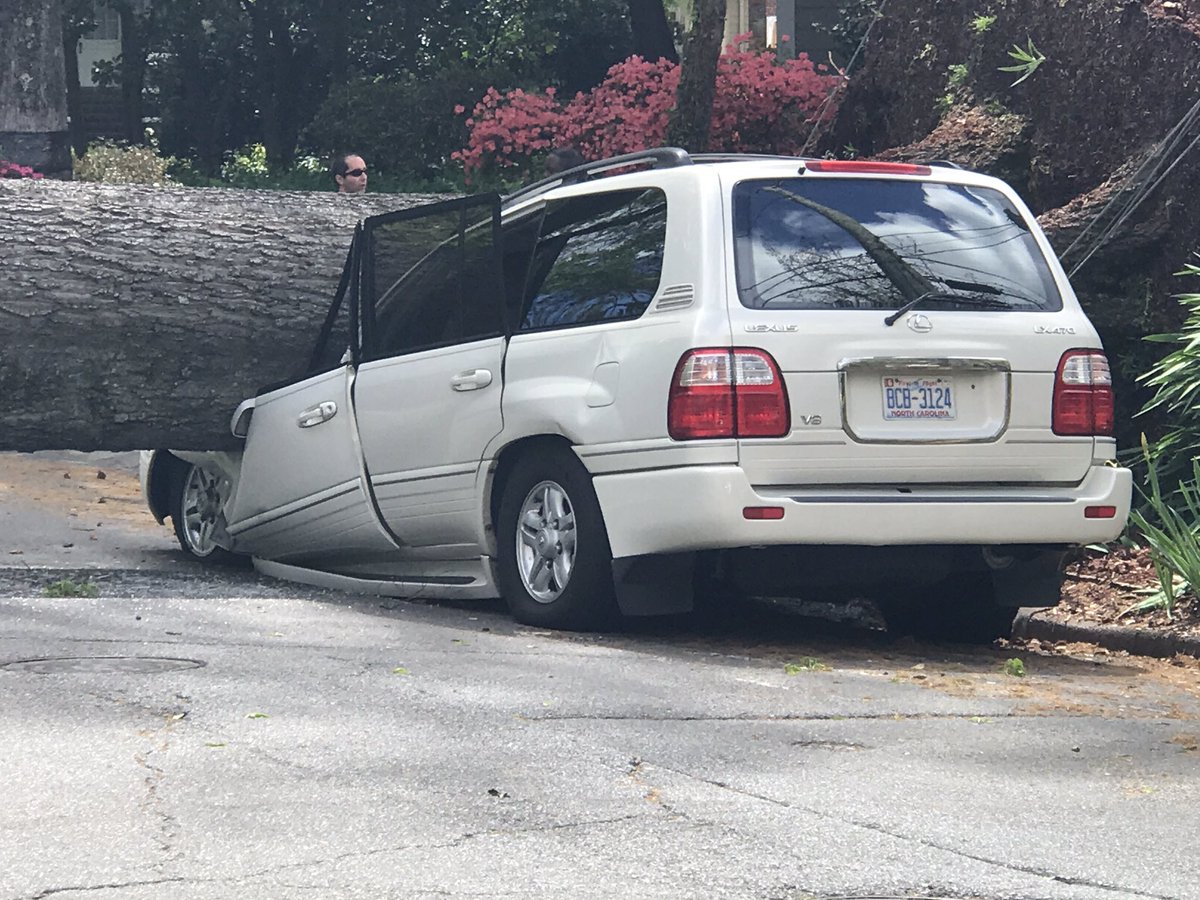 Brad says it certainly wasn't his idea of fun to miss out on his son's field trip Wednesday with severe weather possible for the Charlotte area.
"This wasn't hyped. I was supposed to be off yesterday, I was supposed to be spending time with my family," Panovich said. "My son had a field trip I was supposed to be chaperoning. I got two hours of sleep for two nights straight and a 15-hour day. Do you think I just made it up because I wanted to put myself through that? No. Not at all.
"It was a serious situation we needed to take seriously, and I'm never, ever gonna mess with you and your family's safety."