CHARLOTTE, N.C. -- The last line of severe storms has moved away from the Charlotte area.
While we could still see a few rain showers Thursday morning, the main issue will be gusty winds across the area later in the day Thursday.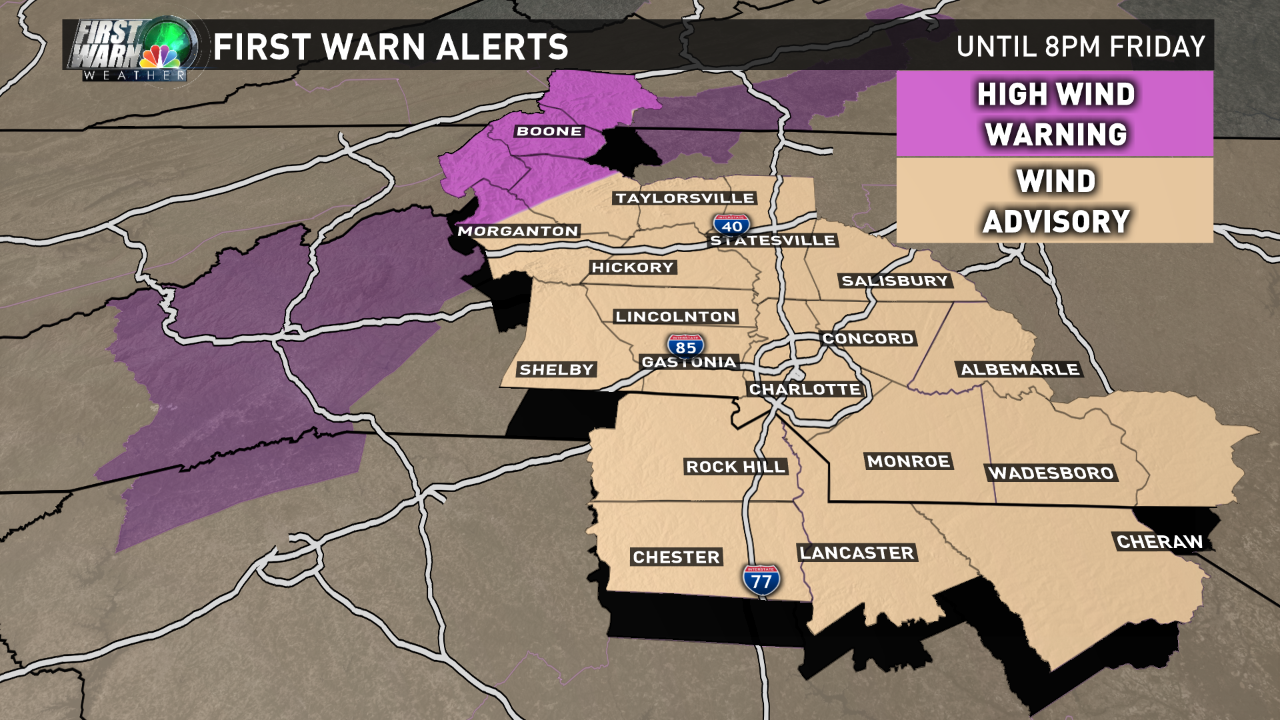 A line of showers stretching from the northern part of Mecklenburg county to the Charlotte-metro area tracked through around 5 a.m. Thursday.
As the storms move out, winds will start to pick up. A high wind advisory has been issued for Charlotte and surrounding areas where winds will range between 15 to 25 mph and gusts to 30. A high wind warning has been posted for the mountain communities as wind gusts may top 45 mph.
Temperatures will be cool Thursday reaching up to only the upper 50s to low 60s.
According to the First Warn Storm Team, the severe weather that barreled through Charlotte is tracking east.
"We still have some showers and heavy rainfall this morning," Larry Sprinkle says. "If you have travel plans, be aware that future cast takes everything and moved it off to the east."
Large hail was reported Wednesday night and early Thursday morning from Morganton to Hickory and near Albemarle.
Meteorologist John Wendel says rainfall totals were mostly between 1 to 1.5" across the area.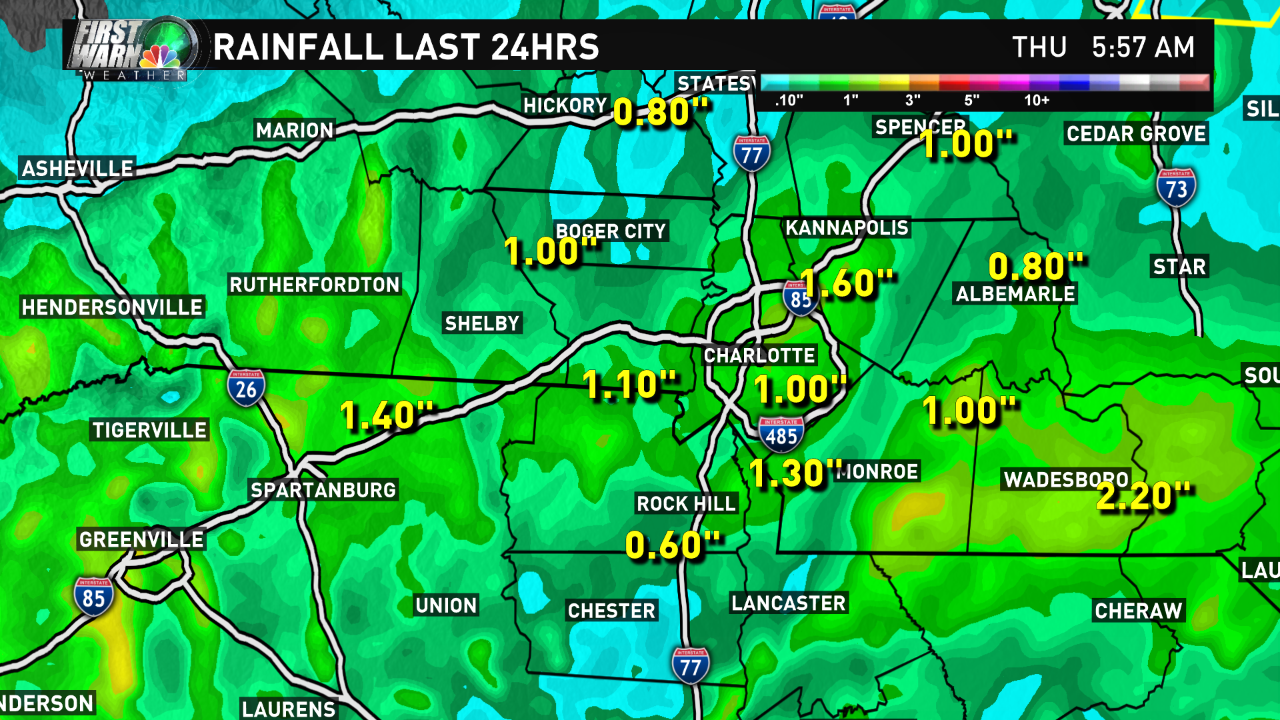 Wendel says colder air will follow these storms and snow may start to fall in the mountains late Thursday and early Friday. Only the higher mountain tops are expected to see accumulating snowfall. Temperatures are likely to fall in the 30s by Saturday morning and there will be a chance for scattered frost.