CHARLOTTE, N.C. — Copperhead Strike, Carowinds' newest roller coaster has been nominated in USA Today's 10Best Readers' Choice travel awards for 2019.
The ride, which is the Carolina's first double-launch coaster, has been nominated for the best new theme park attraction of 2019. The nominees include attractions from Walt Disney World, Six Flags America and Busch Gardens.
Voting runs through noon on Monday, December 30. You're allowed to vote once per day until the polls close. The 10 winning attractions will be announced on Friday, January 10, 2020.
Copperhead Strike made its debut this spring and NBC Charlotte was there with VIP guests who got to ride it before the general public. They were able to ride the coaster with Wake Up Charlotte forecaster Larry Sprinkle.
"It was awesome! I love going upside down and going really fast," said 9-year-old McKenzie Lynn.
"This ride is completely different from any coaster we have in the park, and the main reason is this is a 'launch' coaster," said Lisa Stryker, Carowinds spokesperson for Carowinds. "This one goes, 'Whew!' Right away. Right out of the gate."
Carowinds' Copperhead Strike nominated for USA TODAY 10Best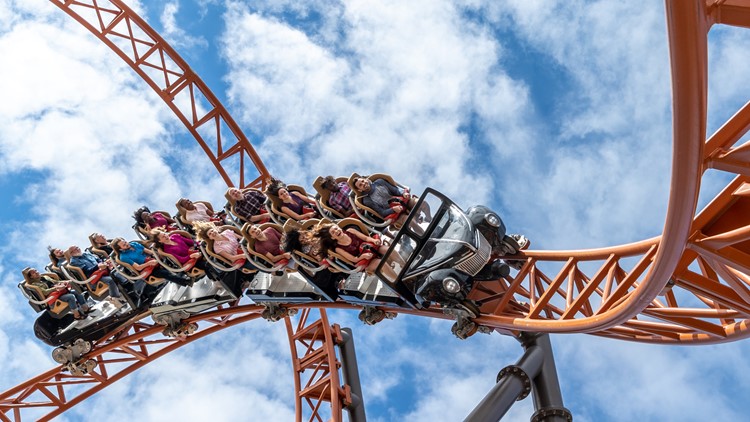 The ride is part of a Carolina-themed area in the park called Blue Ridge Junction, which is inspired by the majesty of the Carolina mountains. There's also a Carolina-themed restaurant that serves traditional items.