'There is a placement crisis': WCNC investigation uncovers shocking secret about kids in foster care
"Oftentimes, we think there is somebody else handling this. There isn't anyone else." The shocking secret about kids in foster care in Mecklenburg County.

A WCNC Charlotte investigation uncovered a shocking secret about kids in the foster care system in Charlotte. Some are being forced to sleep at the Youth and Family Services office because there's no place else for them to go.
"It breaks your heart because I just want to keep doing more," Robin Leonard said.
"There was a child staying at the YFS officer over a weekend," Beau Leonard remembered. "This was about a year ago, and they put out a call to foster families if they could let this child visit their home a couple of times over the weekend to shower and have a break from getting out of the office."
The couple welcomed the teen into their home with open arms.
"And it was just the saddest story," Beau said. "She was a 13-year-old girl, sweet and mannerly, but had nowhere to go for that weekend. She was eating out of a vending machine and sleeping in the YFS office."
"It was nice to be able to do something to help," Robin added. "It's a huge need in our city, for sure."
But just how bad is it? As it turns out, the situation is worse than you could ever imagine.
Nowhere else to go
:
Foster kids in Mecklenburg County have been forced to sleep in offices and hotels as social workers scramble to find sufficient housing.
The Relatives is an emergency housing service in Mecklenburg County for kids and young adults ages 7 to 24. The group partners with the Division of Social Services, or DSS, on a regular basis. The organization's executive director says the housing situation for foster kids is dire.
"It's really dire. There are not enough places for kids," Trish Hobson said. "We have had meetings with DSS leadership. They're very concerned because there are kids actually staying in their offices because they don't have the placement for them and I think kids are staying in hotels, as well. They told us there were kids sleeping in the conference room and that they were having to partner with other organizations for things like showers and meals, and these kids are going to school so they have to do homework."
Hobson says The Relatives helps whenever possible, but their beds have been fuller than ever before since the COVID-19 pandemic.

"What we've seen is that the kids end up staying with us a lot longer because it's much harder to find a family for them to go to because there are fewer foster families out there," Hobson said. "At the beginning of COVID, rightfully so, people didn't want kids in their home. They didn't know what they'd been exposed to ... a lot of foster parents dropped off during that time and it's been a really big challenge to build that back up."
Congregations for Kids, a nonprofit working to recruit and support foster families, says the problem isn't exclusive to the Charlotte area.
"What's happening now isn't unique to Charlotte," Congregations for Kids executive director Nicole Taylor said. "It's in every city in our country. There is a placement crisis. These kids are the responsibility of our community. Oftentimes, we think there is somebody else handling this. There isn't anyone else."
Pushing for answers
:
With hundreds of kids in foster care, what's being done to help those without their own bed?
Getting answers from Mecklenburg County about why kids are sleeping in office buildings wasn't helpful. A spokesperson would only answer basic questions, telling WCNC Charlotte there are about 500 kids in foster care in Mecklenburg County on any given day and about 600 licensed foster parents.
When pressed specifically about kids sleeping at the Youth and Family Services office, the spokesperson said, "DSS has nothing further to add and appreciates your efforts to assist in recruiting foster care placements."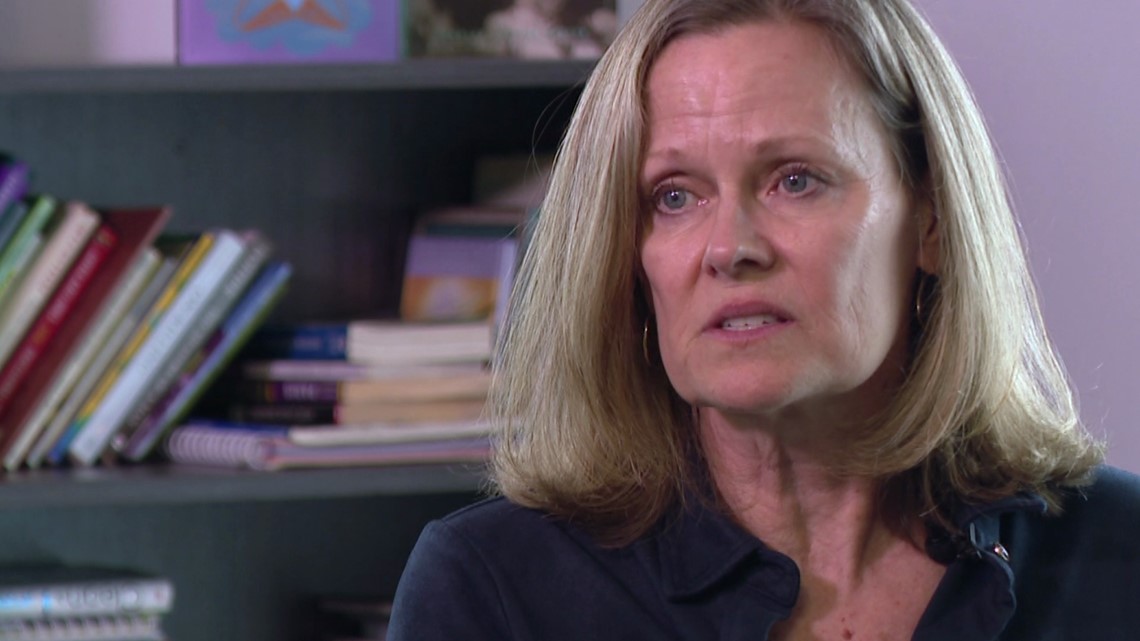 "None of this is a great situation for a child," Hobson added. "Anytime you're being removed from your home it was probably bad to begin with, and then to be sort of in flux like that ... it's really important kids feel safe and I'm sure they're safe, but I'm sure it also feels off-balance."
WCNC Charlotte is committed to reporting on the issues facing the communities we serve. We tell the stories of people working to solve persistent social problems. We examine how problems can be solved or addressed to improve the quality of life and make a positive difference. WCNC Charlotte is seeking solutions for you. Send your tips or questions to newstips@wcnc.com.