CHARLOTTE, N.C. — Music is the soundtrack of Maurice Grier's life.
"I've been playing this trumpet since I was seven," Grier said. "This went with me to Italy, London and China."
Grier first picked up an instrument about 20 years ago and plays the trumpet once owned by his grandfather.
The 26-year-old has always been his family's shining light.
Warning: Story contains graphic details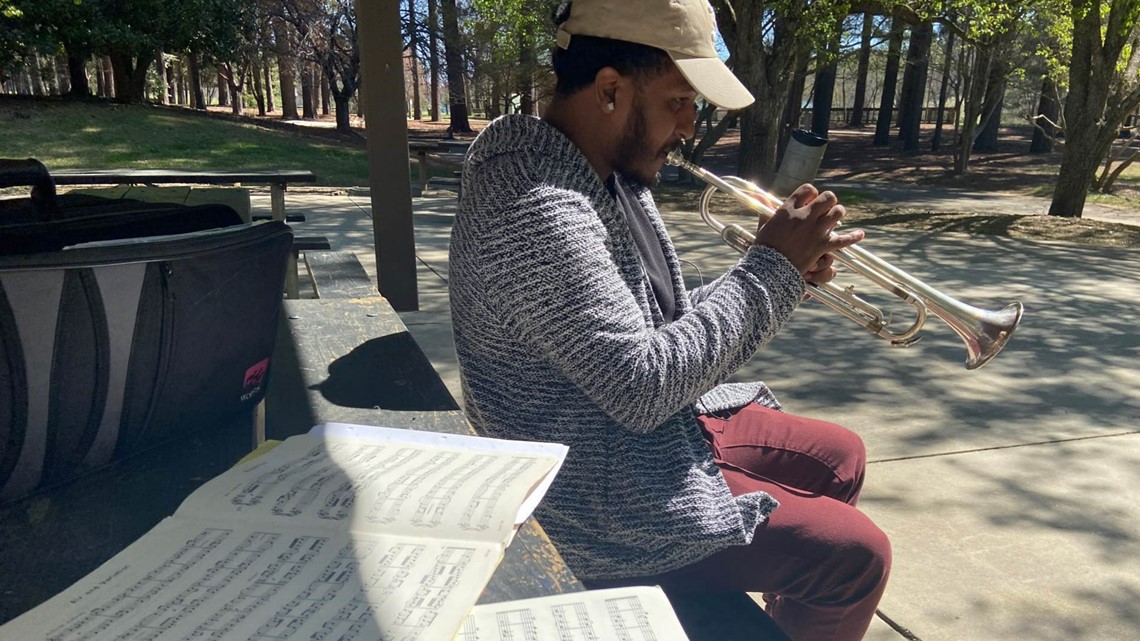 "Maurice was always a straight-A student," Niksa Balbosa, Maurice's mother, said. "He was very into school, very active."
Grier spent his high school career at West Charlotte High School, where he started to find his identity.
"I was president of almost half of the clubs during my time at West Charlotte," Grier said. "I participated in sports and my first love was marching band. I was a part of the Marching Lions."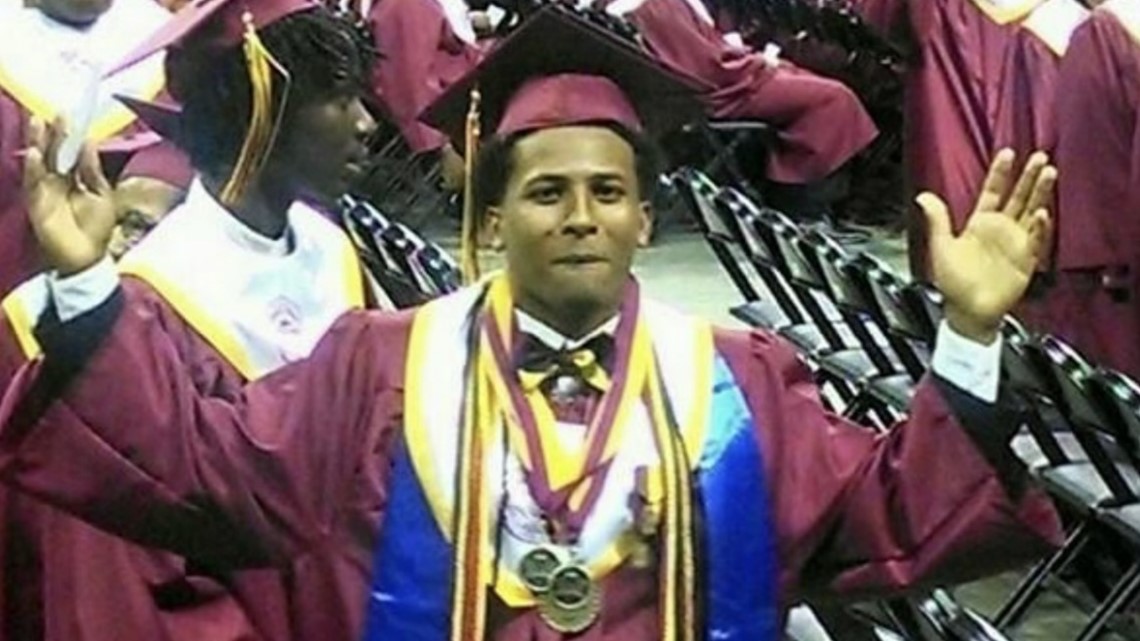 Grier spent years in the West Charlotte marching band, but the music that was once his joy became his pain for more than a decade.
"I was abused by a teacher, my band director at the time in 9th and 10th grade," Grier said.
Grier didn't reveal the abuse until he left high school.
Former West Charlotte band director Duncan Gray was found guilty in both a civil and criminal court for sexually abusing Grier in high school. He was eventually sentenced to probation and is now a registered sex offender.
Grier filed a lawsuit in 2017 against the CMS Board and Gray in federal court.
The lawsuit claimed Gray and the district violated Grier's constitutionally protected rights and blamed the district for the environment leading to sexual discrimination, harassment, and abuse inflicted suffered at West Charlotte High School.
In 2021, a federal jury ordered the district and Gray to pay out a multi-million-dollar lawsuit to Grier. The district later appealed and both parties eventually came to an undisclosed settlement.
The court case happened while Grier was in college.
"I got to college at UNC-Chapel Hill when I really started understanding why I was, quote-unquote, doing the most why I was overextending myself," Grier said. "I was ignoring a problem."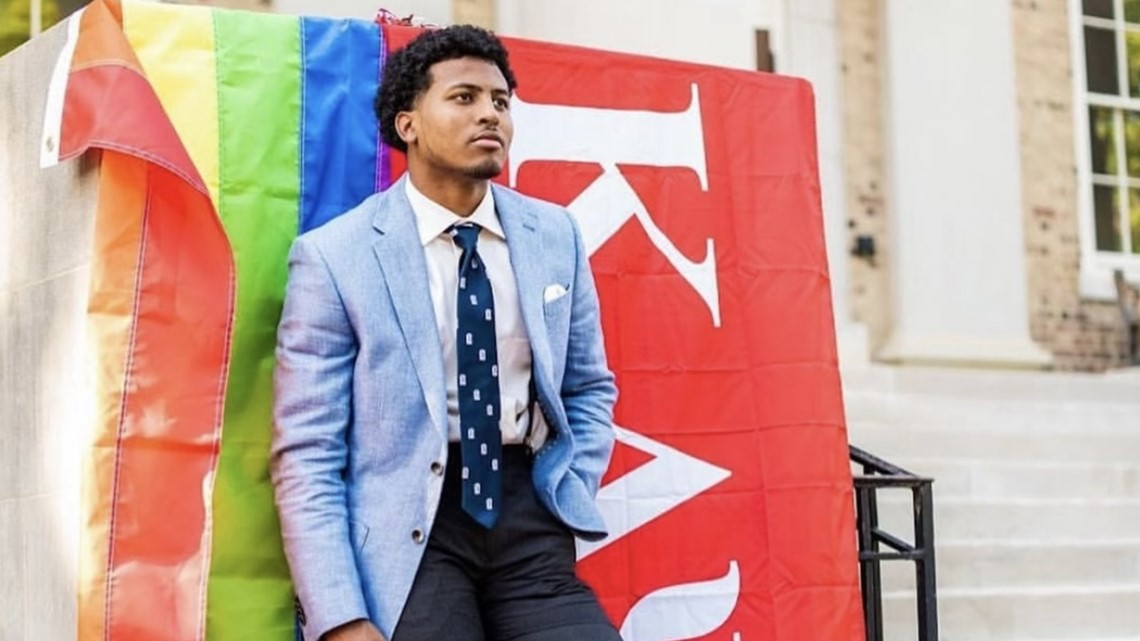 It was a problem his family had noticed for years.
"He pushed himself away from us," Balbosa said. "He became very isolated, he isolated himself."
Grier was dealing with the trauma of abuse.
"I studied music and political science, but still ran into the same barriers of not being able to perform, not being able to practice because of the trauma," Grier said.
He found himself in and out of mental health crises.
"I've gone through a lot of different hospitals, mental health hospitals, really trying to figure out how do I occupy my time in a way that is healthy in a way that contributes to my mental health in a positive manner," Grier said.
His journey dealing with mental health has opened a new conversation in his family.
"Myself and his brothers have come to a place where we're more comfortable with being able to talk about it," Balbosa said. "Unfortunately, in minority families, that is not a discussion that most of us want to have. But it is a necessary conversation."
Grier said he spent years trying to identify his trauma.
"After my abuse, I started finding ways to disconnect and what you know, professionals will call disassociating, finding ways to disconnect from that experience so that I could survive," Grier said.
Grier is unpacking how he can be the person he needed during the worst years of his life for someone else.
"I want to be able to offer people, just me," Grier said. "And whatever that is, whatever that looks like, if it's a source of strength through my story if it's a source of feeling like they can get through whatever they're going through -- because we all have something."
Grier eventually went on to become a law student at Howard University. His mental health caused him to withdraw.
He plans to eventually go back. For now, he enjoys being close to home so he can continue to explore ways to deal with his own mental health struggles and help others with theirs.
"We don't always have the financial resources to get therapy," Grier said. "We don't always know where to go to get free therapy. But it can literally change your life. And if this story will help someone take that first step. That's all I care about."
If you or a loved one are facing thoughts of suicide or self-harm, there is help readily available. You can call Suicide and Crisis Lifeline at 988 or chat with them online. There are also resources in North Carolina available here and in South Carolina available here.