NORMANDY, FRANCE -- As the world commemorates the 74th anniversary of D-Day on June 6, UNC Charlotte's "Pride of Niner Nation" Marching Band traveled to Normandy, France to take part in the ceremony.
"This trip is more than a great tour; it takes present-day students to the places where crucial history was made," said Chancellor Philip L. Dubois.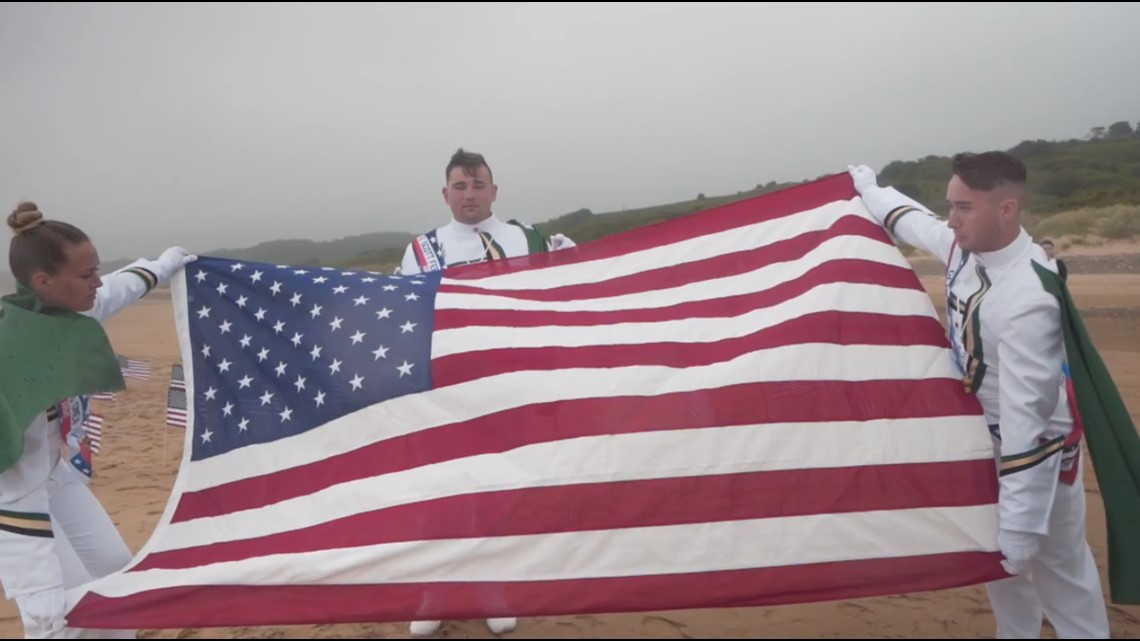 The group of nearly 140 members is the first university band from North Carolina to be invited to participate. Several students have relatives who stormed the beach in 1944, including veteran Curtis Chancy.
The retired staff sergeant served ten years in the U.S. Army, fighting in Iraq and Afghanistan. Chancy's grandfather and great-uncle served in African-American units and fought the battles that would liberate Europe from Nazi Germany occupation. Chancy's grandfather came home, but his great-uncle did not.
"It's a feeling that you'll never know unless you've actually been to war," said Chancy. "I remember being the 18-year-old boy, with a gun in his hand in a foreign country, storming into somewhere, to hopefully not be killed."
During the visit, the "Pride of Niner Nation" performed the Star Spangled Banner and planted flags on the beach. They also toured the Brittany American Cemetery where 4,410 American servicemen were buried.
The group viewed the grave of Private Samuel Peterson, an African-American from Charlotte who was killed in Normandy. The cemetery superintendent noted even though the military was segregated at the time, the cemetery was integrated.