MATTHEWS, N.C. — A Matthews mom said she is now rethinking everything she once thought about the COVID-19 vaccine after a month-long battle with the virus has wreaked havoc over her life and livelihood.
"COVID is no joke," Yvonne Gloston said, with oxygen tubes hanging from her face.
Many of Gloston's sentences are peppered with bouts of coughing. The mom of two uses what little energy she has just to walk down the hallway in her home.
Shortly after Gloston tested positive for coronavirus in early June, she said she developed pneumonia in both of her lungs and wound up hospitalized for nearly a week. She was recently released from the hospital but still requires oxygen 24 hours a day.
"I have to sleep in it," she said, choking back tears. "I'm scared, to be honest with you. I mean, I don't know what to do."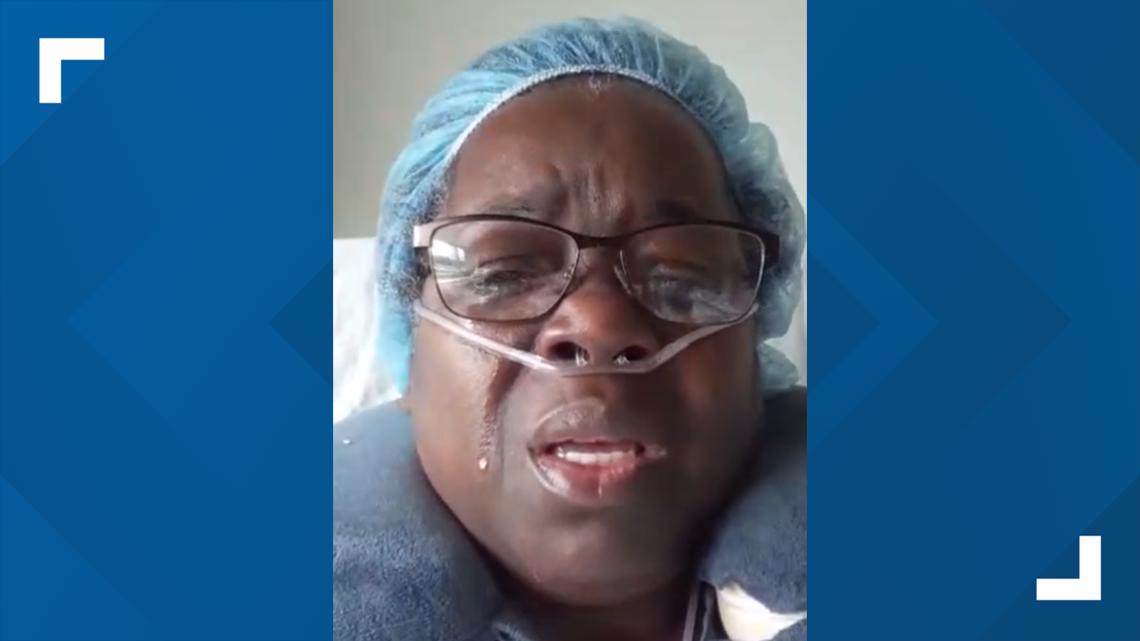 Gloston said she is still in disbelief that she contracted the virus. For the better part of a year, she said the family stayed home; shoes and clothes were taken off at the door, packages were wiped down, children learned remotely.
At the beginning of June, the family decided to host a small, outdoor gathering to celebrate their daughter's graduation from high school. One of the people who attended was sick, Gloston said.
Gloston, her husband and her teenage children all tested positive for the virus shortly after.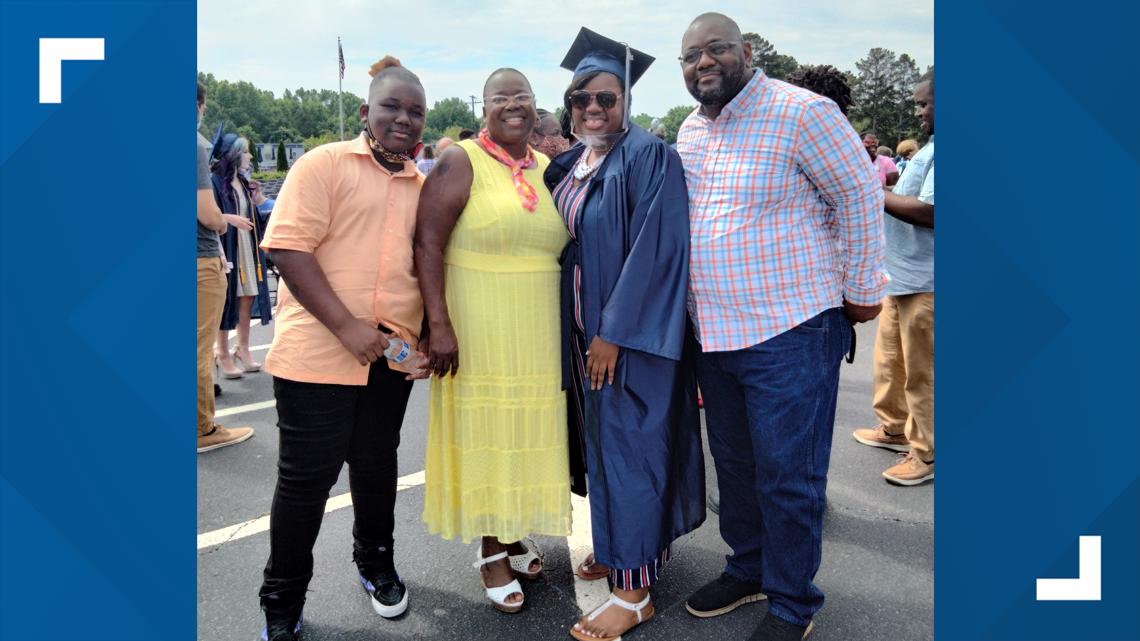 "She said that she wasn't feeling well but she wanted to be there anyway," Gloston said, referring to the guest who attended the party. "If you're not feeling well or if you think you're not feeling well, just stay home!"
While her children were sick for only a couple of days, both Gloston and her husband developed more serious cases, including pneumonia.
Her husband is now well enough to return to work, but a recent scan of Gloston's lungs showed her case was not improving, Gloston said. Her doctor ordered her to rest, use an oxygen tank and monitor her oxygen levels several times a day.
"I wish I had listened to [my doctor] months ago when she told me to take the vaccine," Gloston said. "I have a lot of underlying conditions; I have diabetes, I have high blood pressure, I have high cholesterol."
Despite all of those underlying conditions, Gloston and her immediate family did not get vaccinations.
She now believes that was a critical mistake.
"We're looking at the vaccine differently now," Gloston said. "My family was still against it at first but they realized that in order to keep me safe, my whole house has to be vaccinated."
On NBC's Meet the Press over the weekend, Dr. Anthony Fauci said the vast majority of people who have been hospitalized or died from COVID-19 have been people who were not vaccinated.
"Well, if you look at the number of deaths, about 99.2% of them are unvaccinated, about 0.8% are vaccinated," Fauci said. "No vaccine is perfect. But when you talk about the avoidability of hospitalization and death… it's really sad and tragic that most all of these are avoidable and preventable."
Gloston said this illness was the wake-up call she needed. She and her family plan to get vaccinated as soon as they are able.
"I just want people to rethink the vaccine," she said. "You never know how COVID is going to affect you as a person."