CHARLOTTE, N.C. — 'Tis the season to get in the car and go see all the amazing light displays around the area. Here are six light displays that all can be synced up to your radio in the Charlotte area.
Lights on 13th street - Newton
319 W 13th Street, Newton NC 28658
This is the 4th season for Lights on 13th Street and there are over 10,000 lights all synchronized to music. Tune into 93.9 FM or listen to the outdoor speakers to get into the holiday spirit. The MEGA tree alone is 23 feet tall with over 3500 lights. The lights will be on every night until Jan. 1 from 5:30 to 11 p.m.
All donations collected during this light show will be given to the Newton Police Department.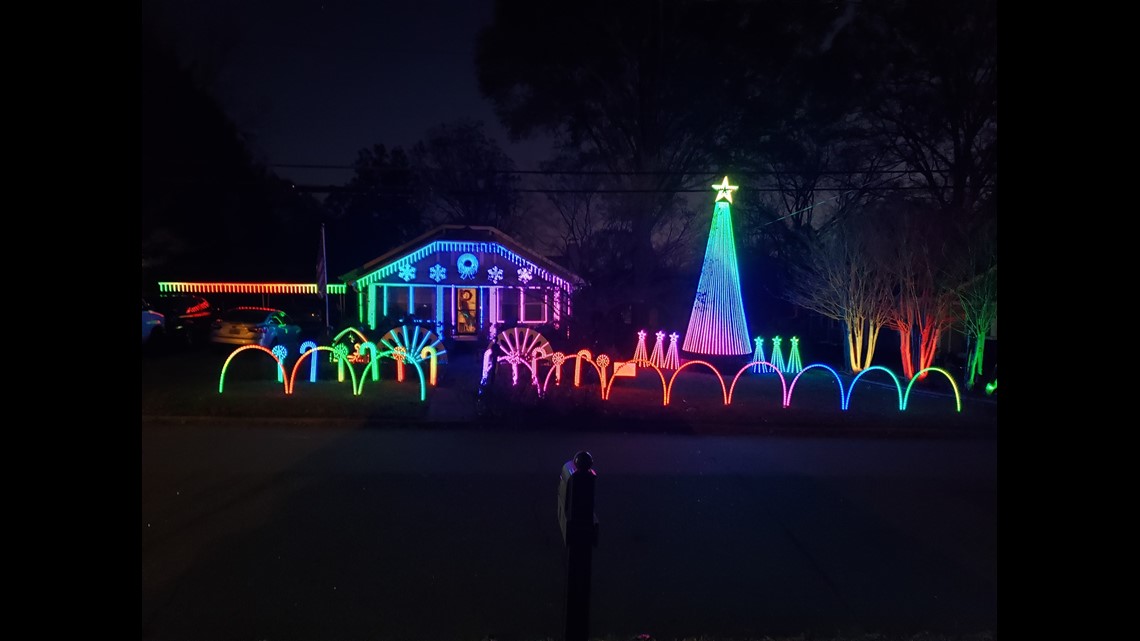 The Zimnowski Light Show - Huntersville
15419 Hugh Mcauley Road, Huntersville
This light show features more than 40,000 pixelated lights all sequenced to music. The display has a 20-foot mega tree, a matrix with 4,000 lights and they even have talking trees!!! Join into the show by tuning into 101.3 FM. The show runs seven days a week from 6 to 10 p.m. until the new year.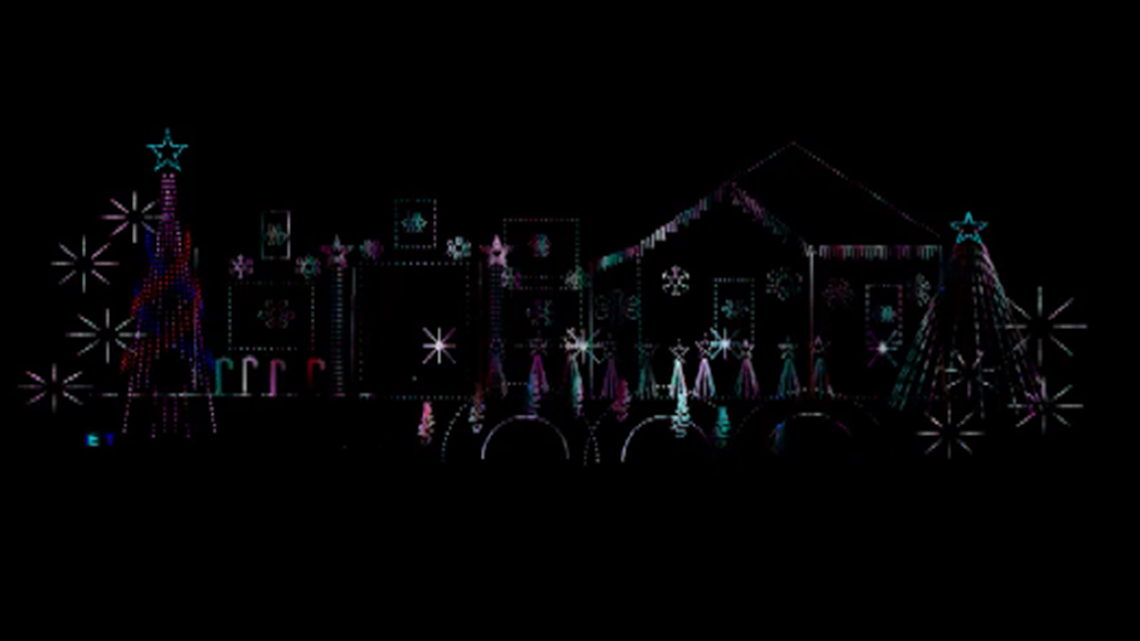 The Hard Family Christmas Lights - Concord
1641 Shadow Creek St. Concord, NC. 28027
This is the 29th year the family has created an incredible light display and their 16th at this location around Moss Creek. They say this takes eight days to assemble and a full year of planning to pull it off! This arrangement has thousands of LED Lights and Pixels all timed to music that you can listen along to on 91.5 FM.
Shows run from 5:30 till 10 p.m. every night, with longer hours on the weekends until Jan. 1.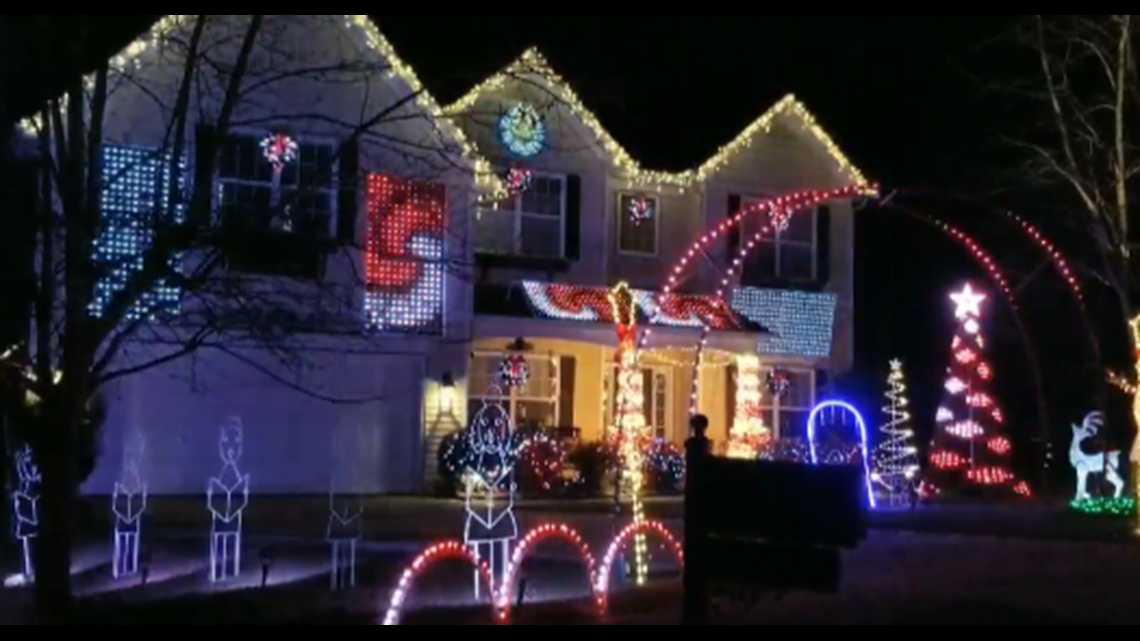 Lights on Indian Beach - Concord
9592 Indian Beech Ave NW. Concord NC 28027
This holiday light show features over 17 thousand lights with singing bulbs all set to music. Set your radio station to 87.9 FM to join the fun! This show started three years ago and has now doubled in size! They are rocking Sunday through Thursday from 7 to 9 p.m. and from 7 to 10 p.m. Friday and Saturday.
The video screen itself contains over 10,240 pixels that were built out of P10 panels. This is all programmed through a program called Xlights. They also did a Halloween show for the first time this year, and it will continue from now on.
FUN FACT: The Hard Family light show mentioned above inspired this family to start theirs! Maybe Lights on Indian Beach will inspire you to start yours next year!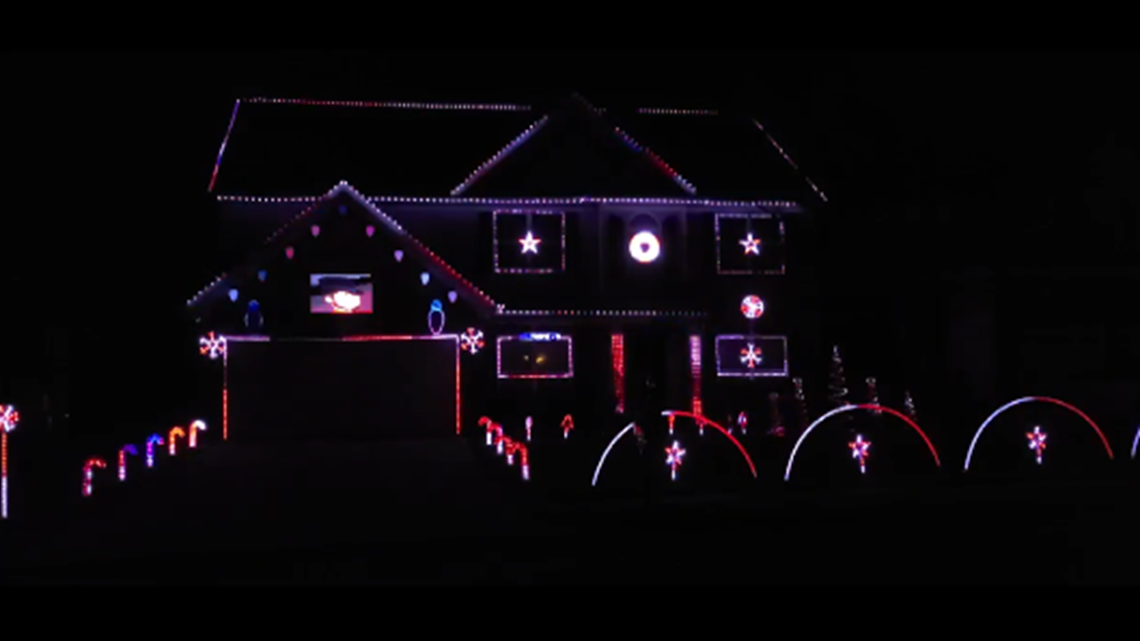 The Fantetti Light Show - Concord
263 Palaside Drive, Concord
The family starts putting lights up in the middle of October and this takes over 200 hours of programming to get it just right. The shows run from 6 to around 9 p.m. on weekdays and until around 9:30 p.m. on the weekends now through Christmas night.
The family is taking donations to go to Mount Pleasant Animal Rescue. Dogs and Cats get treats if they come! They also have "pup-cakes for sale. Kids get candy canes. If people want to get out of their cars to watch the show or to get cocoa or cookies for sale they have asked that you wear a mask and social distance.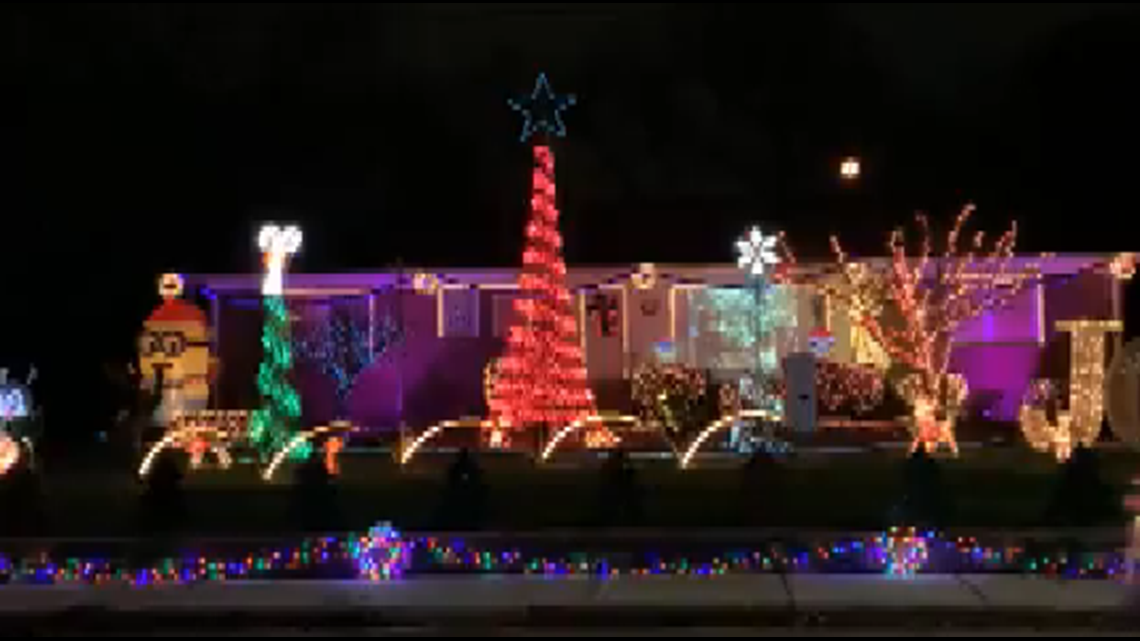 A Sweitzers Christmas - Matthews
1001 Sunnyview Circle in Matthews, NC 28105
For the past seven years, this family has been sharing the Christmas spirit through a synchronized light show. The shows are Sunday through Thursday from 6-10 p.m. and from 6 to 11 p.m. on Friday and Saturdays. Just turn your radio to 107.3 FM and enjoy the 30-minute show!