NFL great and wife deal with devastating diagnosis
Through sickness, health and the NFL the love between Marty and Pat Schottenheimer has created the strongest "team" the former coach has ever been a part of. With the onset of Alzheimer's, the two are accepting life as it changes again and appreciating their incredible journey.
It's the kind of comfort that takes a lifetime to achieve.
She fixes his hair, he wraps an arm around her, they sit side by side nestled into one another despite the length of the long leather couch. If that wasn't quite sweet enough, the couple's cocker-spaniel hops up and stretches across their laps.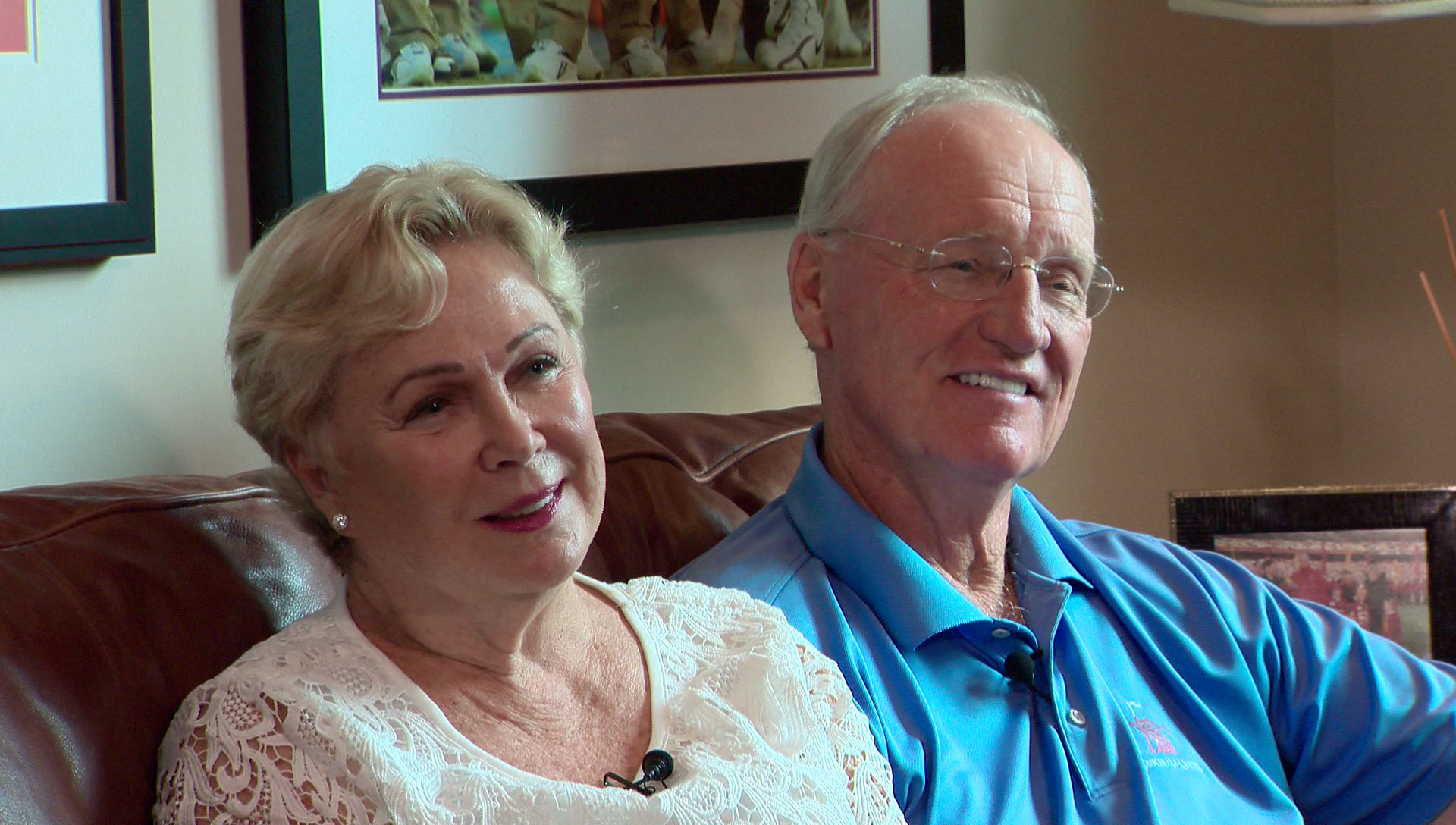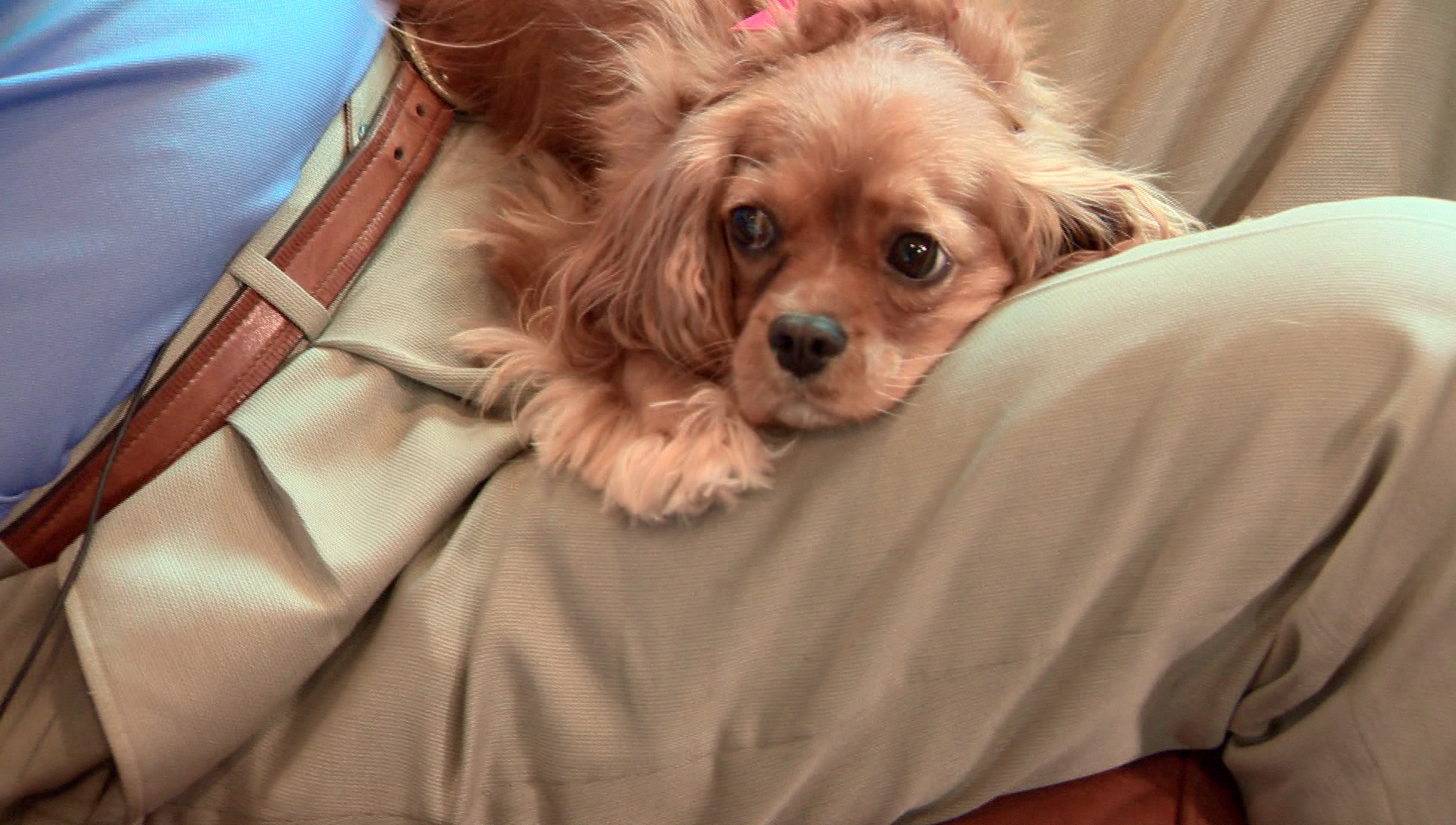 It's a different side of Marty Schottenheimer than most are used to. The former NFL coach was known for his dynamic locker room speeches, his love for the game and his players. He coached from the heart and lead NFL teams like the Kansas City Chiefs, Cleveland Browns, Washington Redskins and San Diego Chargers to victories that are still revered today. Pat and Marty have been married for 50 years. Sitting down with them at their Cornelius home, it's obvious there's a lot of love there. But a hint of sadness lingers in the air."I think the difference for you is so obvious because in your professional life you were such a commanding person and now in your personal life, I get to be the commanding person," Pat said. "I was trying to avoid that!" Marty said, and the two burst out in giggles.Marty has been diagnosed with Alzheimer's.The debilitating disease is almost more painful for loved ones to witness than for the diagnosed individual. Marty's memories of his love with Pat, glory on the football field, and the life he has lived will slowly be wiped away. Yet, the disease is a blessing in disguise. It reminds us of the short, but precious time we have. And for Marty and Pat, that time has been an incredible journey.
Love throughout the years
In an ironic twist, the first time Marty mistook Pat was many, many years prior to his diagnosis.Marty's biography, Martyball: The Life and Triumps of Marty Schottenheimer, The Coach Who Really Did Win It All, reveals that the two met on a Florida beach while simultaneously on spring break. Marty asked Pat out to dinner and she gave him the address of where she was staying, but when he arrived, he didn't recognize her."Pat, now wearing a light yellow summer dress for their dinner date, answered the door. Marty looked directly at her and said, 'Hi, my name is Marty Schottenheimer. Is Pat here?'" After a confusing and humorous debacle, with Marty saying she looked much different dressed and primped than at the beach, the two ended up going out to a lovely dinner. "Marty may not have recognized Pat immediately in a dress that night, but he was certain about one thing: He was smitten," author Jeff Flanagan wrote. Fifty years and two children later, that feeling continues holds true for the two.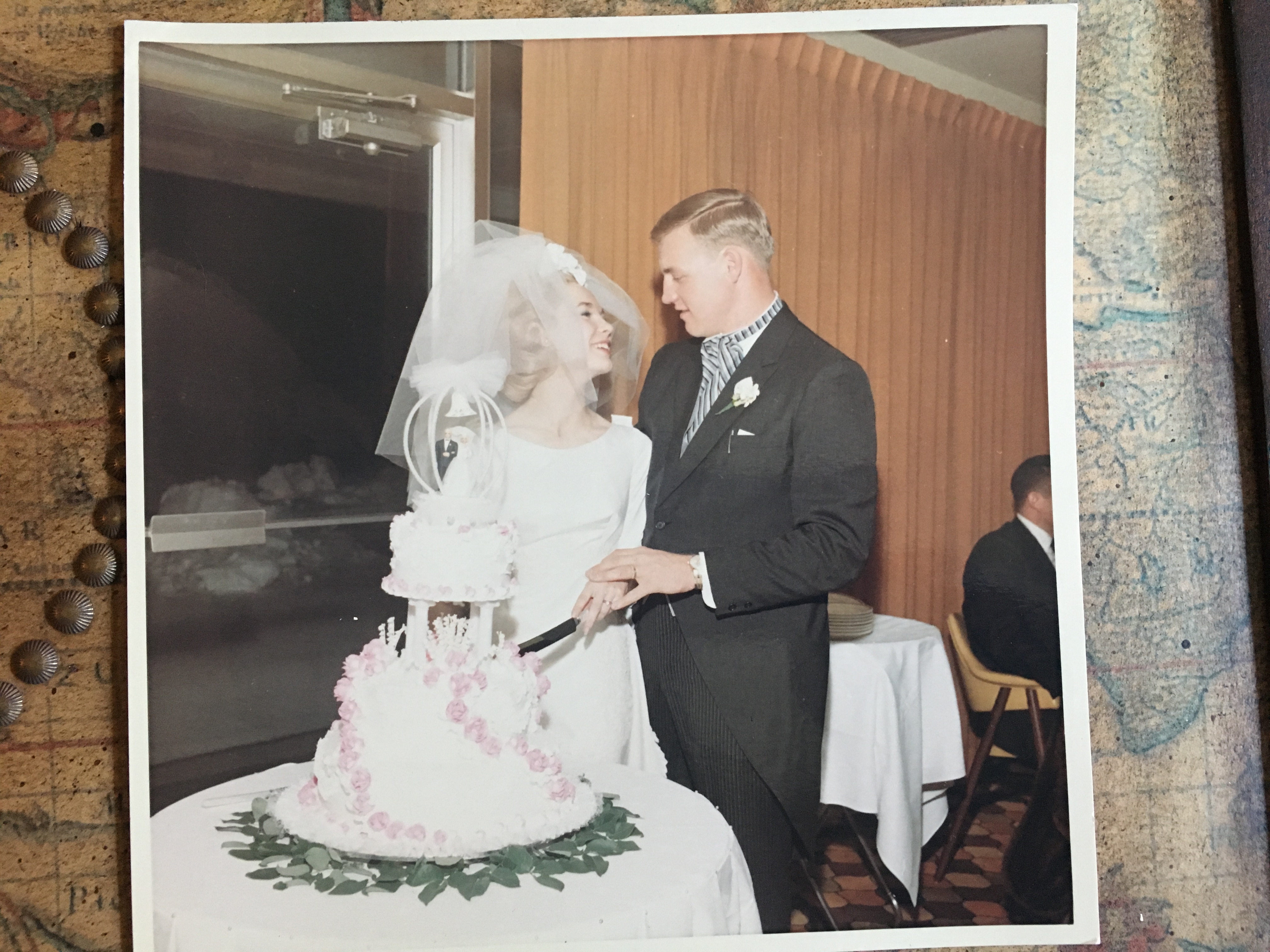 "One of the things that has been good for Marty and I that helps us deal with Alzheimer's and how our life is changing, we've always been a very, very good team," Pat said. "We're still a team." Marty was officially diagnosed with Alzheimer's about four years ago at the Nantz National Alzheimer Center in Houston. Pat said their family kept his diagnosis quiet for awhile, until the symptoms became noticeable.Alzheimer's is a type of dementia that causes problems with memory, thinking and behavior. According to the Alzheimer's Association, the progressive disease worsens over time."In its early stages, memory loss can be mild, but with late-stage Alzheimer's, individuals lose the ability to carry on a conversation and respond to their environment," the Alzheimer's Association said. "Those with Alzheimer's live an average of eight years after their symptoms become noticeable to others, but survival can range from four to 20 years, depending on age and other health conditions."The progressive disease has no current cure and is the sixth leading cause of death in the United States, the Alzheimer's Association reports. Despite the diagnosis, Pat said there hasn't been much change in Marty's personality as a whole."He has always been a good man, always happy, fun personality, lots of men friends and family friends, always one of the guys. His personality hasn't changed that much," Pat said. "He just gets confused and he can't focus." What worries her most?"When I won't have him with me," Pat said tearing up. "When he won't be here with the family."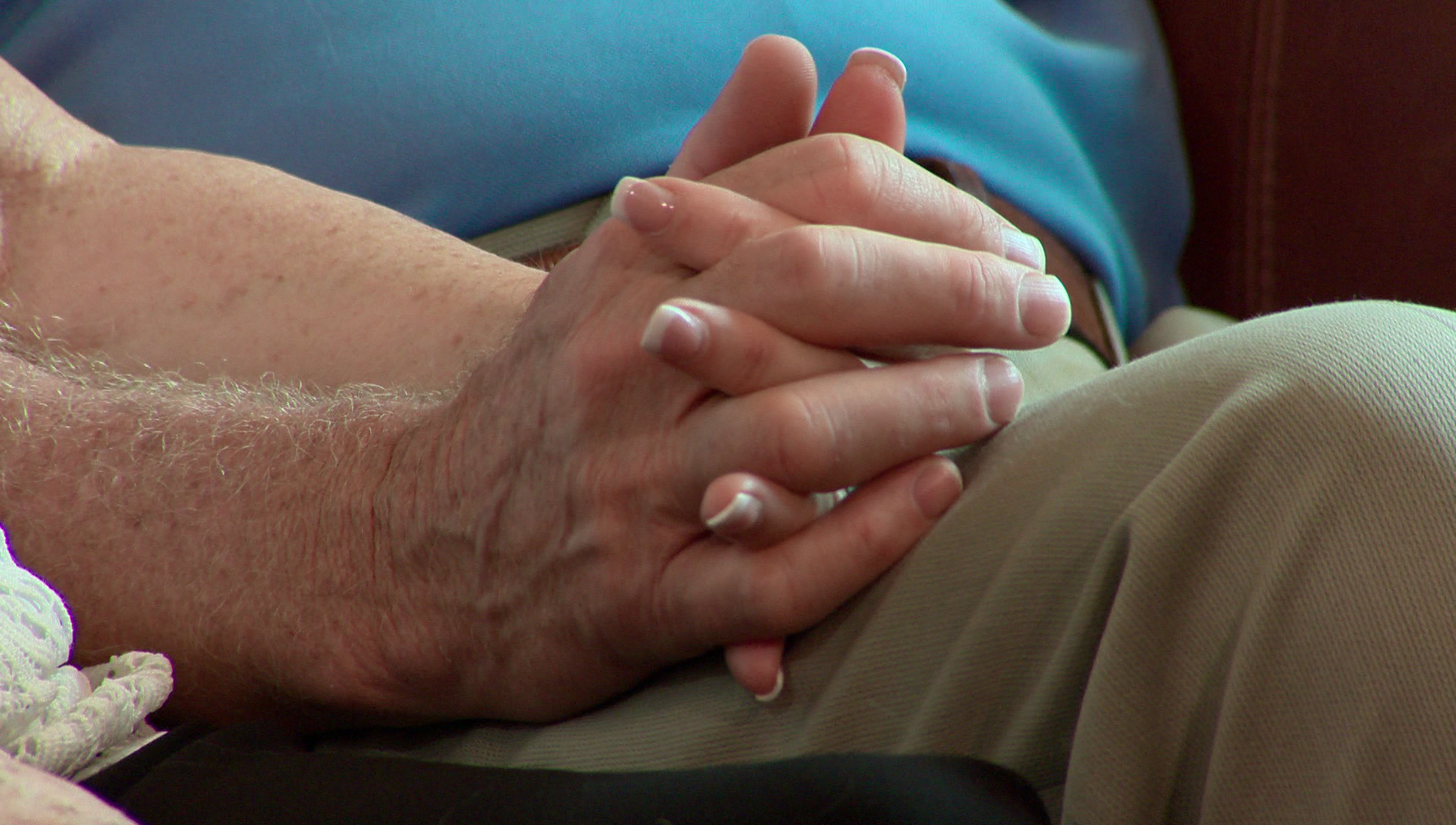 Pat said she's lucky to have the support her family provides as their life changes. But she's also prepared for more change. The couple has already had to move to their smaller home in Cornelius due to his diagnosis. But through thick and thin, the family remains strong. It's Marty's family that he truly cherishes. "I just love it, it's my family -- it's everything I'm here on earth for at this point," Marty said. "I feel absolutely fine physically, mentally the feeling she has is you've got this condition and it needs to be addressed and we visit about it at times."Pat wipes the tears from her face as Marty speaks. He reaches for her hand to hold."I know it can't be easy for her," Marty said.
A team within a team
Pat refers to Marty's NFL career as a full time job that served both of them."Our profession... You notice I say 'our profession' because it was ours," Pat said. "One of the things about the NFL is there is one goal. Every person that is with a team in the NFL wants to win a Super Bowl. That's what they're charged with, that's what everything they do is directed at," Pat said. "[Marty] has had a wonderful, successful career but he never won a Super Bowl and sometimes that bothers him but I and the children and I think he's beginning to accept that he has what's much more important. He has the respect and love of so many young men that he worked with."

PHOTOS: Marty Schottenheimer's career

Marty gets a phone call or visit at least once a week from players, coaches, teammates, associates and other individuals that Marty impacted during his 30 years in the NFL.
"To have that kind of respect from so many men, that's better than a Super Bowl," Pat said.
Marty started his first head coaching position for the Cleveland Browns in 1984. He moved to the Kansas City Chiefs in 1989, the Washington Redskins in 2001 and finished out his career as a head coach with the San Diego Chargers from 2002 to 2006.
"We are very blessed," Pat said. "Life in the NFL, especially when you're in a head coaching position is very out there."
Pat said her and their two kids loved their life in the NFL. She describes it as having high highs and low lows.
"It can be very exciting and then very hard to send your kids to school the day after a loss and know they're going to get some comments from other students," Pat said. "You have to keep it level."
In the beginning of Marty's career as a head coach, Pat always was preparing the kids for potential life changes.
"We'd drive down the street and we might see a moving van and I'd say, 'Oh kids look! Somebody's daddy got fired and they get to move they are so lucky!'" Pat said. "I was always preparing them for whatever was going to happen."
"She was damn good at it," Marty said.
Little did they know, Pat and Marty's most difficult preparation wouldn't be within the NFL.
"We're doing everything we can (for Alzheimer's) and we're fortunate because we have good medical help but there's not much out there," Pat said. "We're just going to manage. The kids, the grandkids, Phoebe (the cocker spaniel) and I, we're going to manage."