CHARLOTTE, N.C. — Seeing Gertie romping with other dogs at daycare or sitting snout to snout with her cat sibling, one might never think, just months ago, the rescue dog was sitting in a shelter kennel for months, with few adoptive prospects because of her behavior around other animals.
When she arrived at CMPD Animal Care and Control last year, she was called Gertrude, but eventually, shelter volunteers started calling her "Gertie" as her long-term status endeared her to many of them.
"After we adopted her ... I've had several people message me and kind of just say, you know, I followed her journey," Sierra Riess, Gertie's mom, said. "She was next in line, you know, to be put down, and that just absolutely broke my heart."
When Riess adopted Gertie from the shelter in February, she was familiar with the pup's situation, hearing of her reactivity to other dogs in the kennels, and following her failed attempts to find a forever home on social media.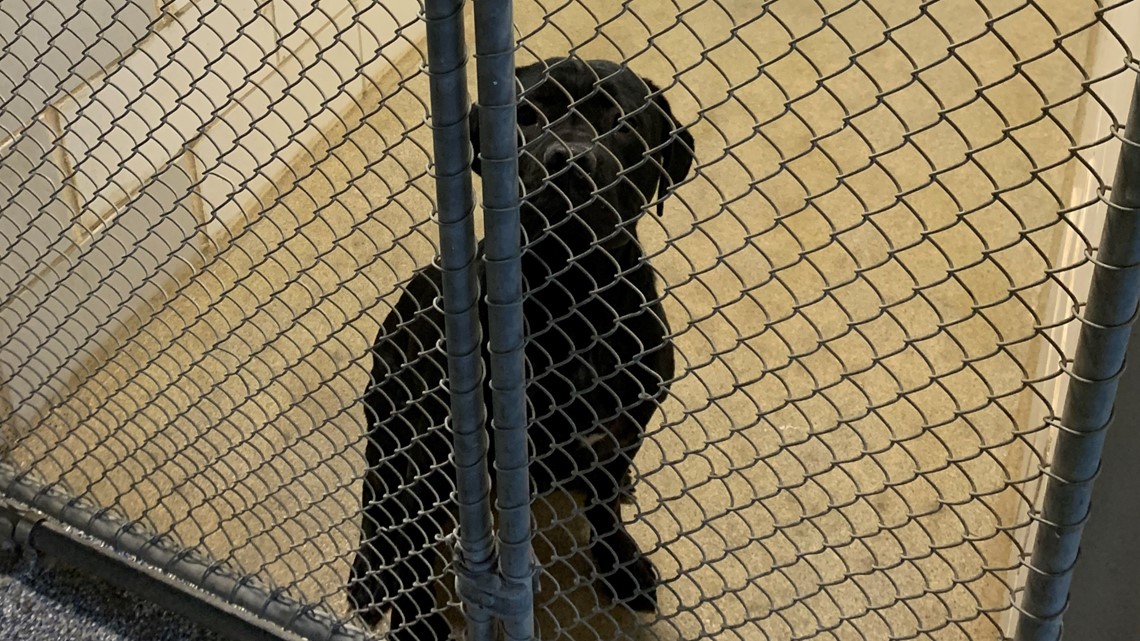 Knowing these challenges, Riess still took her into her fold, having faith that time would heal Gertie's wounds, and that timeline might look like the "Rule of Threes."
"It's been very important for her integration into our house," Riess said.
Louie Torres, the owner of Obedient K-9 Training in South End, describes how the Rule of Threes can guide a new dog's entry into a new home.
"The first three days are allowing your new pet to decompress," Torres said. "The next three weeks are allowing your dog to get comfortable, and then, by your first three months, your dog has started to settle into a routine."
Torres said some dogs might be entering a new unfamiliar home carrying lingering stress from their shelter experience, and pet parents should be patient with their integration into the family.
"You're dealing with a life," Torres said. "You're dealing with an animal... You're dealing with a life form that we don't know what they've been through."
Riess said, as expected, the first few days with Gertie were rocky, but, as the weeks passed, a new pup emerged.
Gertie recently played with other dogs, something that would have been off the table fresh out of her shelter life. Riess said Gertie is thriving, seizing the day and seizing hearts.
"She has so much to give -- so much love to give, and she just needed a chance to settle down and have some structure in her life," Riess said.