BELTON, S.C. — A terrifying body-camera video shows what no parent ever wants to experience. Officer Derrall Foster with the Belton Police Department in South Carolina was caught on camera saving a four-month-old girl choking on medicine on Sunday.
"When we originally got there, it looked like the child was not breathing. Very lethargic," Officer Foster said.
Foster's training kicked right in, patting the back until the baby started crying -- clearing her airway.
"It was just second nature," Foster said.
But saving a choking infant is far different than saving a choking adult, and first responders say time is of the essence.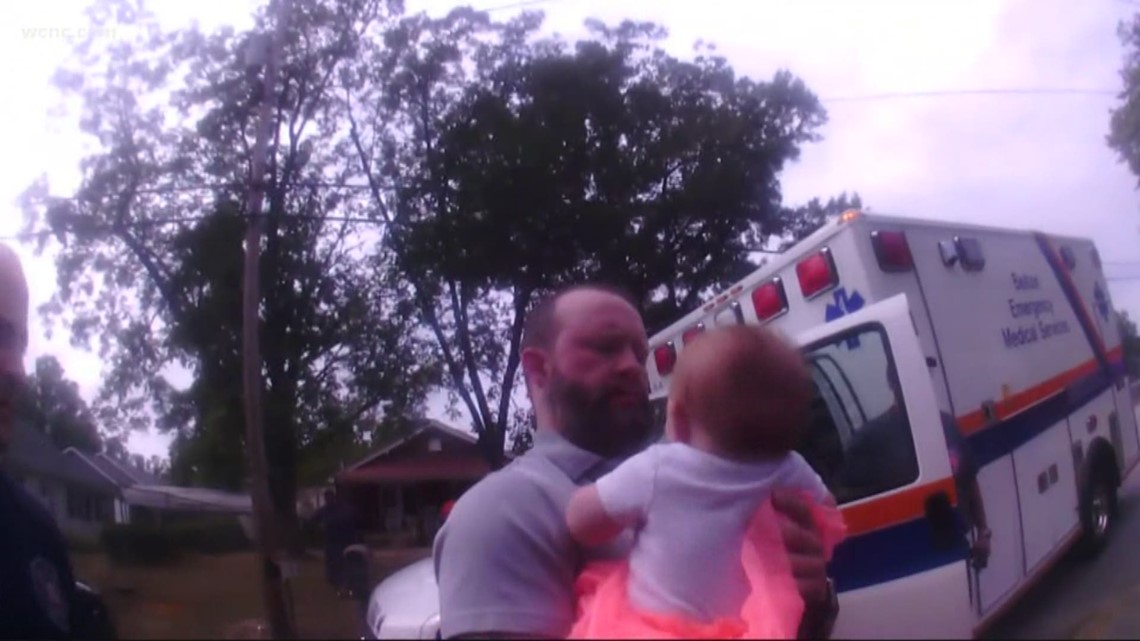 Eric Morrison with Piedmont Medical Center EMS in Rock Hill said within four to six minutes, brain damage will occur. Morrison says every parent should know what to do.
"We're going to take this child, support their head, lay him along our forearm, and then we put the head actually down below the rest of their body so that anything that comes out, is going to fall out on its own," Morrison explained
Then, Morrison gives five steady blows to the back, flips the child over, and gives the child five chest thrusts.
"Doing something is going to be better than doing nothing," Morrison said
It's training like this that paid off for the four-month-old girl in South Carolina, and a lesson that could one day save your child's life.
WHAT OTHERS ARE READING: