CHARLOTTE, N.C. -- A group of Charlotte firefighters are being praised on social media after they stepped in to help out a local family in need.
According to the Charlotte Fire Station, after leaving a medical call, Engine 18 stumbled upon a family desperately trying to fill up a kiddie pool by filling up pots from the sink for a little boy's birthday on a very hot Sunday afternoon.
Without hesitation, Engine 18 stepped in and quickly filled the pool for the family.
"What was just a simple task for us turned into laughter, smiles, and a lifelong memory for the neighborhood kids as well as the men on Engine 18. Proud to serve the WESTSIDE!" The fire station wrote.
According to the fire station, this isn't the first time Engine 18 has gone above and beyond for the community.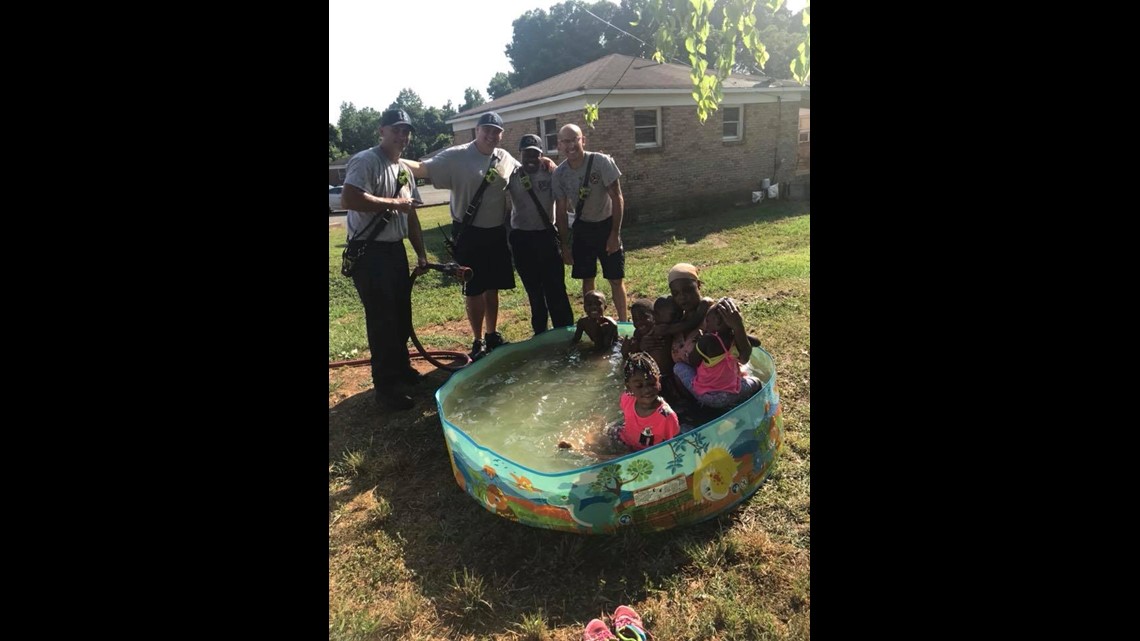 "18 has a great relationship with the community through many years on being there when needed in best of times and worst of times," the station told NBC Charlotte.
Meilin Tompkins is a digital reporter for NBC Charlotte -- you can follow her on Facebook and Twitter.
Sign up for WCNC NBC Charlotte's 5 Things to Know newsletter and get the latest in your inbox each morning!