CHARLOTTE, N.C. — 9-year old Gracelyn Traver knew right away what she wanted for her special Make-A-Wish day -- it wasn't a luxury trip overseas, or a chance to meet her favorite celebrity. It was something perhaps we have all done in our lives.
"From day one, she wanted to go shop," said her mom, Nicole Traver. "She's amazing. Amazing. A once in a lifetime experience for sure. I'm sure the kids will never forget it."
Make-A-Wish made it happen in style, providing a limousine so the family could roll up to the neighborhood Super Target.
The shopping bonanza began with team members welcoming the family inside with a standing ovation of applause.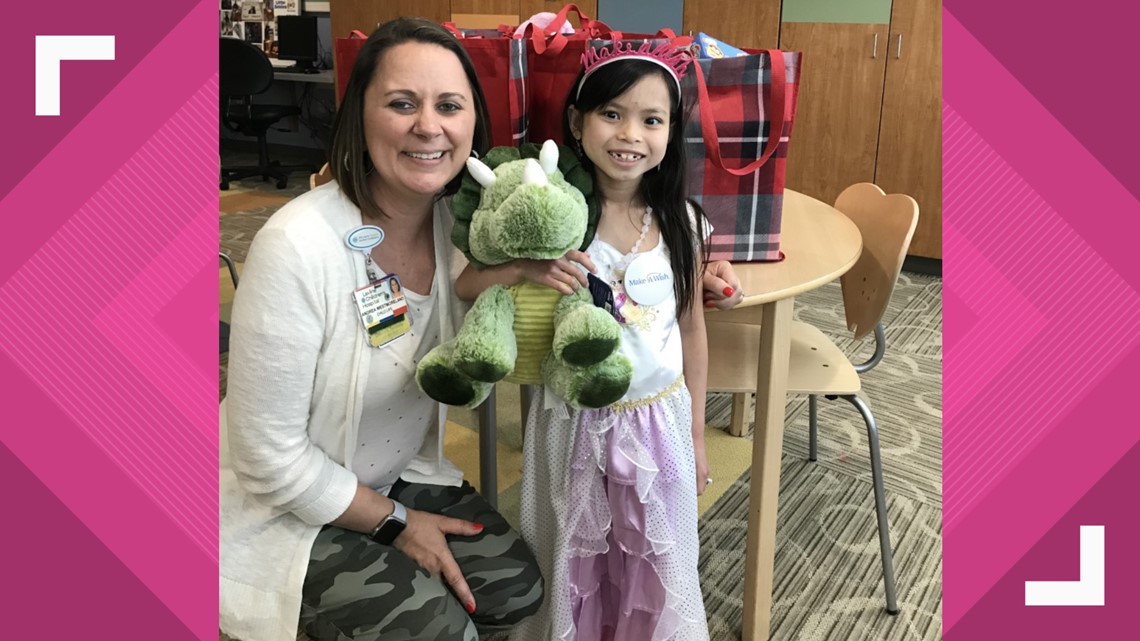 Gracelyn not only shopped for herself, but for the other children inside the Levine Children's Hospital.
"Shows a great heart that she has. That she's going to take this lovely gift and give it back to someone else," said Michelle Scannella with Make-A-Wish. "She chose that she wanted to go shopping at Target, and she wanted to also give back to the incredible hospital that she spent so much time at."
Nicole Traver tells WCNC her daughter has endured 24 surgeries since July 2017 for her kidney and other special needs. She says her daughter is an inspiration for the whole family.
HEARTWARMING ON WCNC: