Union County nurse recognized after returning from front lines in New York City
After 31 days working in a tent hospital in Central Park, Charlotte nurse Corinne Chausse returned to Atrium Union to learn she won a new car from Hyundai.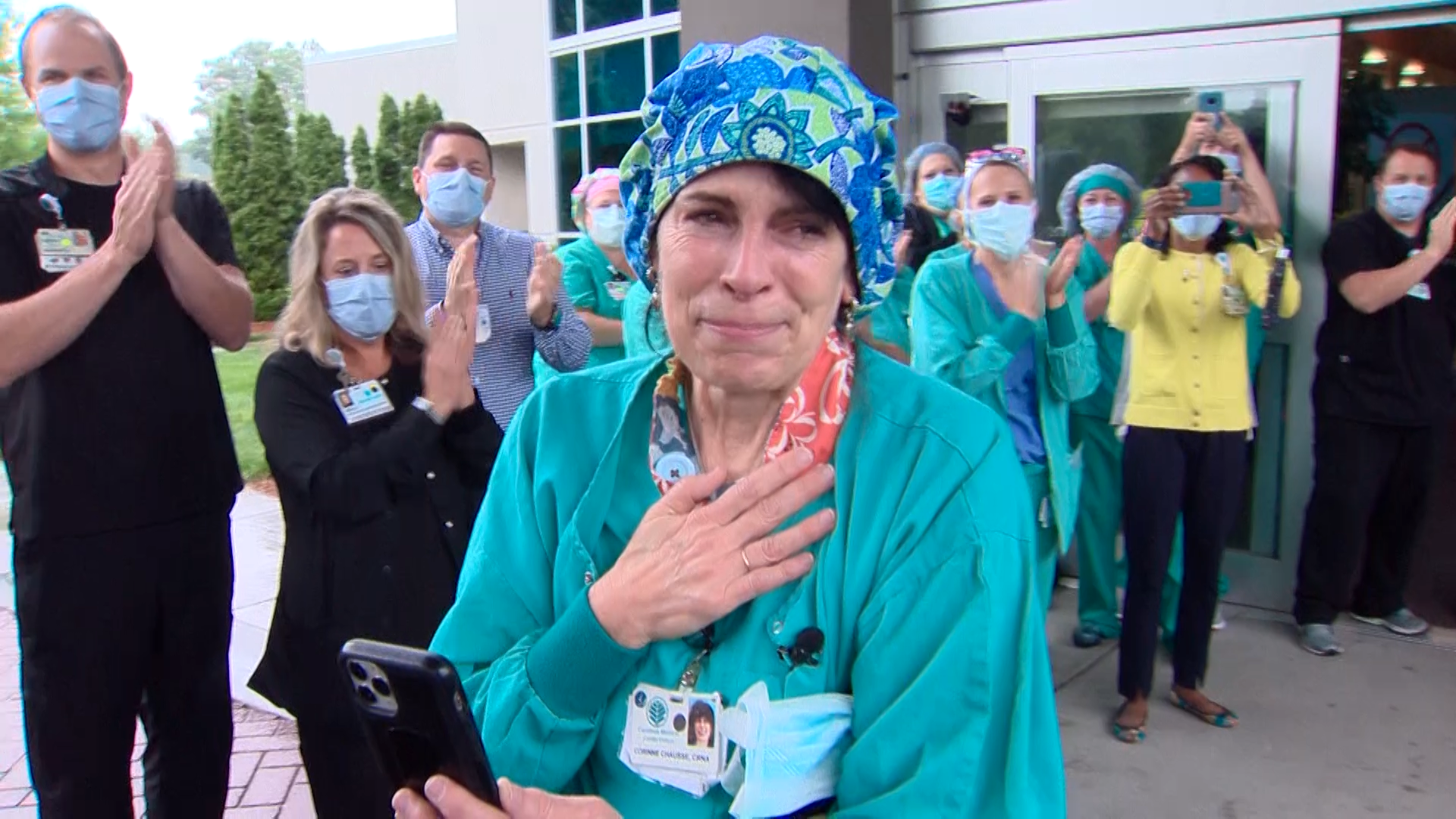 Corinne Chausse woke up from a sound sleep, wet with perspiration.
Her throat was scratchy and sore.
She was unsettled and tried to reassure herself it was just exhaustion and hydration from spending hours in PPE without a drink, night and after night in a field hospital in Central Park treating COVID patients.
Chapter 1
:
Working the front line in New York City
Chausse is a CRNA at Atrium Health Union and a member of the disaster response team for Samaritan's Purse.
"I decided to go to New York because we had cut all of the elective cases here and we were in a very usual situation where we had staff, but not really the work," Chausse said. "To me it was better than to sit around here when there was a huge need somewhere else."
She got the call from Samaritan's Purse on a Sunday that The Mount Sinai Hospital in New York City needed their help. She was on a plane less than 24 hours later.
When the team arrived, Chausse helped set up the ICU in a field hospital in the middle of Central Park. They had their first patient within 48 hours.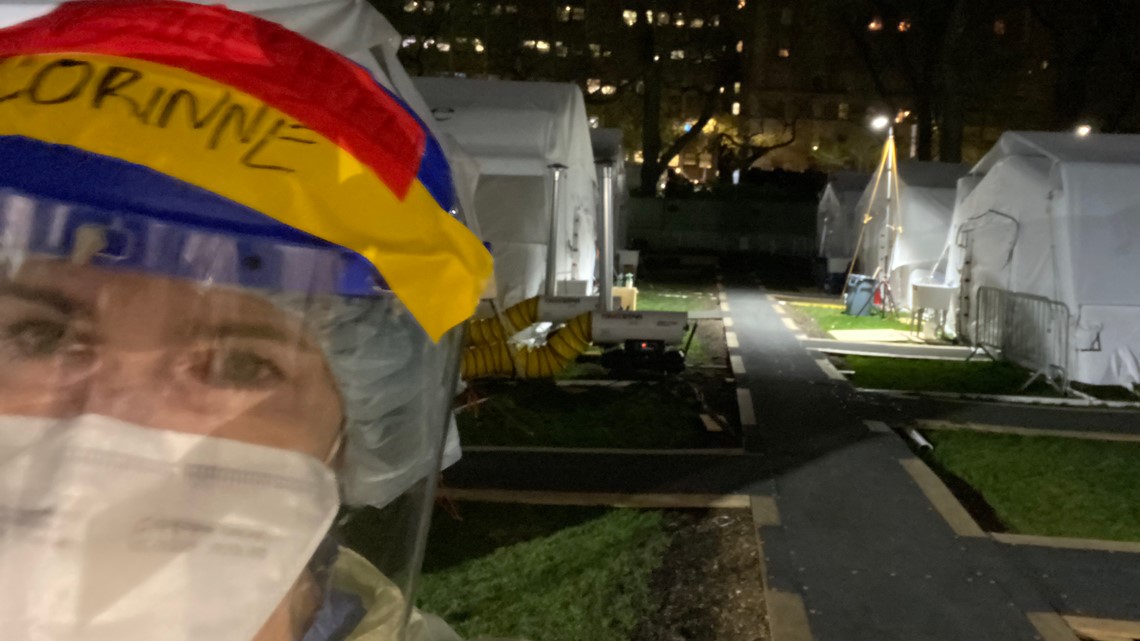 Chausse worked for 31 days straight, intubating COVID-19 patients at least one or two times every night.
"I told somebody this is a war where the casualties are very high," Chausse said.
She's been a nurse for 20 years and spent 12 of those years as an ICU nurse and then doing anesthesia. But New York was an entirely different experience.
"I was in a very different role in New York. I wasn't doing anesthesia," Chausse explained. "It was extremely challenging. I was learning things on the spot."
Chausse said they did everything they could to save lives.
"We put our energy into trying to save the patients, but it's a horrific disease," she said.
Chausse says she's honored to work alongside Samaritan's Purse.
"To me it was a huge honor and a privilege. We were part of history. Since the Civil War there has never been that kind of setup in Central Park."
Chapter 2
:
Headed home
After a month in New York City, Chausse headed home to her mother, husband and three children who were waiting to see her smiling face.
Chausse and her husband adopted three girls from China. Two of the girls have special needs.
"I think I'm the most proud of my husband because this was a huge burden on him. He supported me right from the beginning. He stepped right in to the role of being both parents," Chausse said.
Their youngest daughter has spina bifida and hydrocephalus and she's had several surgeries at Levine Children's Hospital.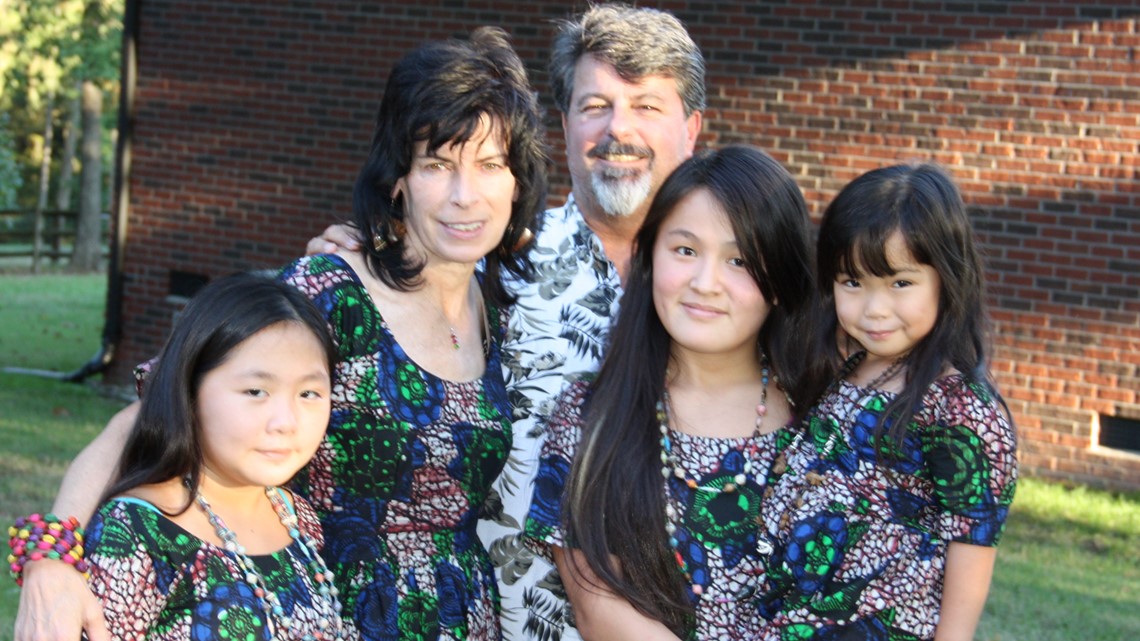 "I think the most difficult thing for my family was I spent my birthday, and my husband's birthday, and our anniversary and Easter in New York," Chausse said. "And those are very meaningful events for my children."
But she couldn't just walk in the door and hug them. After spending 31 days working with COVID-patients, Chausse was quarantined for 14 days. She stayed in a shed in their backyard.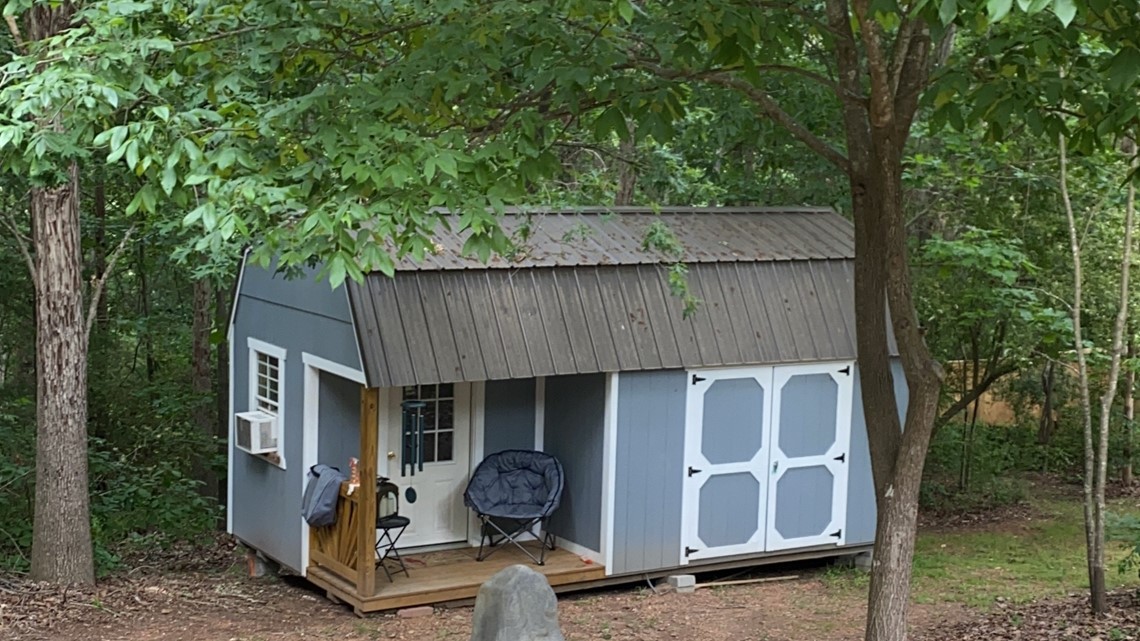 "It was difficult when I came home. They couldn't hug me, but at least they could look out, stand on the back porch and I could be on the porch (waving) and they knew I was there, she said.
Chausse is grateful for the support from her family. She says her husband supported her trip to New York right from the beginning.
"It was a very easy decision once I had my husband's blessing and my family," she said.
Chausse spend her days in quarantine catching up on sleep and educating herself even more.
After 46 days, Chausse was finally able to hug her husband and three children. She also was able to hug her 92-year-old mom, who also lives with them.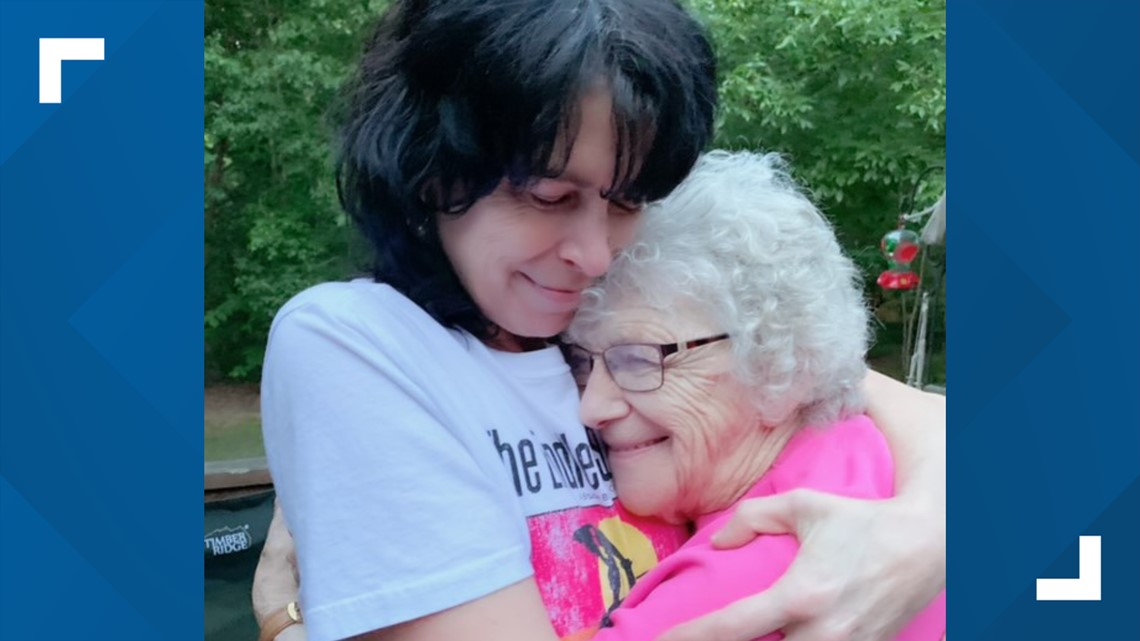 Chapter 3
:
Back to Work
After her health was finally cleared to return to work, Chausse went to the hospital for a meeting. She was asked to talk about her time in New York when she got a phone call from WCNC Charlotte's Sarah French.
"This was all just a setup today. We have been taking nominations for Hyundai Hometown Hero and we have received hundreds and hundreds of nominations. And your friend Donna wrote the most beautiful nomination for you. And I am so honored and happy to say that you have won our Hometown Hero," French told Chausse.
"Oh my goodness," Chausse said with tears in her eyes. "Thank you so much. I want to reiterate. There are a lot of heroes. I couldn't have done this without the support of my family, my husband, my boss."
Chausse walked outside to a crowd of coworkers cheering for her in the parking lot.
"There is not a more deserving person than you," said Mike Lutes, South Market President of Atrium Health. "You're so generous, compassionate, and thoughtful. You always put others ahead of yourself. And most recently during the crisis in New York, how you ran into the fire for 31 days doing work at Samaritan's Purse hospital in Central Park. Of course, that's just par for the course for you. You're flying all over the world to help others, whether it's in Iraq or elsewhere here with Atrium Health. I couldn't think of anyone more deserving than you. You're not only a great teammate but an incredible person and a wonderful mother. On behalf of all of the Charlotte area Hyundai dealers here is your brand new Hyundai Santa Fe."
Chapter 4
:
'I'm not a hero'
Chausse is grateful for the support, but insists she's not a hero.
"There are heroes all across this country and I feel almost uncomfortable taking this. I truly do because I couldn't have gone there without the support of these people, without the support of my family," Chausse said as she looked around at her coworkers.
As a recipient of the Hyundai Hometown Hero Award, Chausse received a 2020 Hyundai Santa Fe.
"Hyundai knows that these everyday heroes, the ones facing our community during a pandemic, are the ones going above and beyond their duties to make sure our community is safe, " said Richard Berryhill of Flow Hyundai of Statesville. "We are truly grateful for every front line worker."
Ask any of Chausse's coworkers and they'll all say that she deserves the recognition.
But as Chausse looked at the crowd gathered around her and the new car, she couldn't help but get emotional.
"There are so many people I'm thankful for. And to the people that texted me, there were times when I was so exhausted and you guys were my strength. Your words of encouragement. You just don't know what it meant to me," she said fighting back tears. "It was the support of you guys that put one foot in front of the other some nights. So thank you so much. I love you all.