CHARLOTTE, N.C. — Three lucky dogs from Louisiana are settling in at the Humane Society of Charlotte following Hurricane Barry.
Liv, London, and Balto ended up in the Queen City this week because their shelter, the Humane Society of Louisiana, needed to make room for storm rescues.
In all, about 120 of the shelter's residents had to be dispersed throughout the Southeast.
"We learned that we would be getting these dogs last Friday," said Humane Society of Charlotte Marketing and Communications Manager Emily Cook. "We knew the storm was coming, and the animal welfare network is pretty tight-knit across the country."
The Charlotte-bound dogs were in a caravan of 20 animals that were dropped off at various locations between southwest Louisiana and Richmond, Virginia. The Humane Society of Charlotte met the group in Knoxville to pick up its trio on Monday.
"We really have an amazing staff that's very quick on the draw with these type of things. We were just making ourselves available. We just made sure we had the kennel space," said Cook.
It didn't take long for Liv, London, and Balto to make themselves at home. They were romping around the play yard Tuesday afternoon and cooling off with a water hose when it got too hot.
"Clearly, they are very happy and having a good time. So I think they're adjusting pretty well," Cook said.
Now that these pups have it made in the shade, the next step is getting them ready for adoption.
"They see our veterinarian and our veterinary techs here at the shelter. And we give them a full physical, so to speak, make sure they're healthy, there's no issues," Cook said.
The dogs will also undergo behavior assessments to determine which home would be the perfect fit.
"Do they like other dogs? Do you think they'd be able to get along with cats? [Are they] good with kids, other animals? Do they guard toys?" said Cook.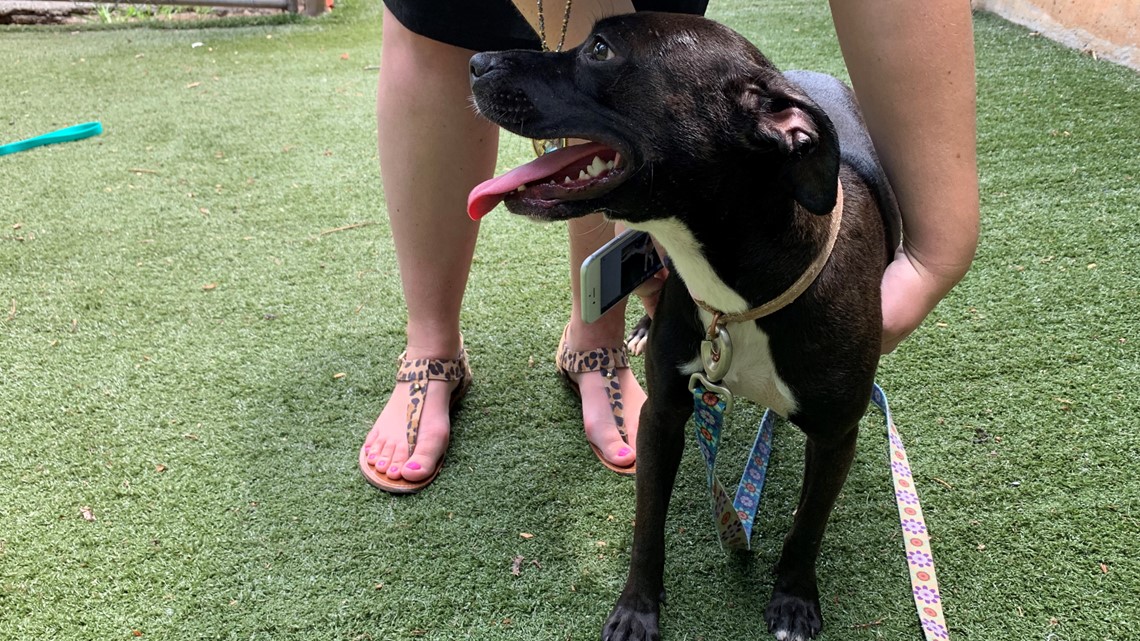 NBC Charlotte learned a little bit about each dog during our visit to the Humane Society of Charlotte.
"Liv is a small American pit bull terrier," Cook said. "She's black with a few white spots on her. I've been lovingly calling her a diva since she got here."
"She insisted on being carried to her kennel. She came in with a glitter collar. And she demands full attention from everyone who's out there to pet her," Cook added about the 10-month-old dog.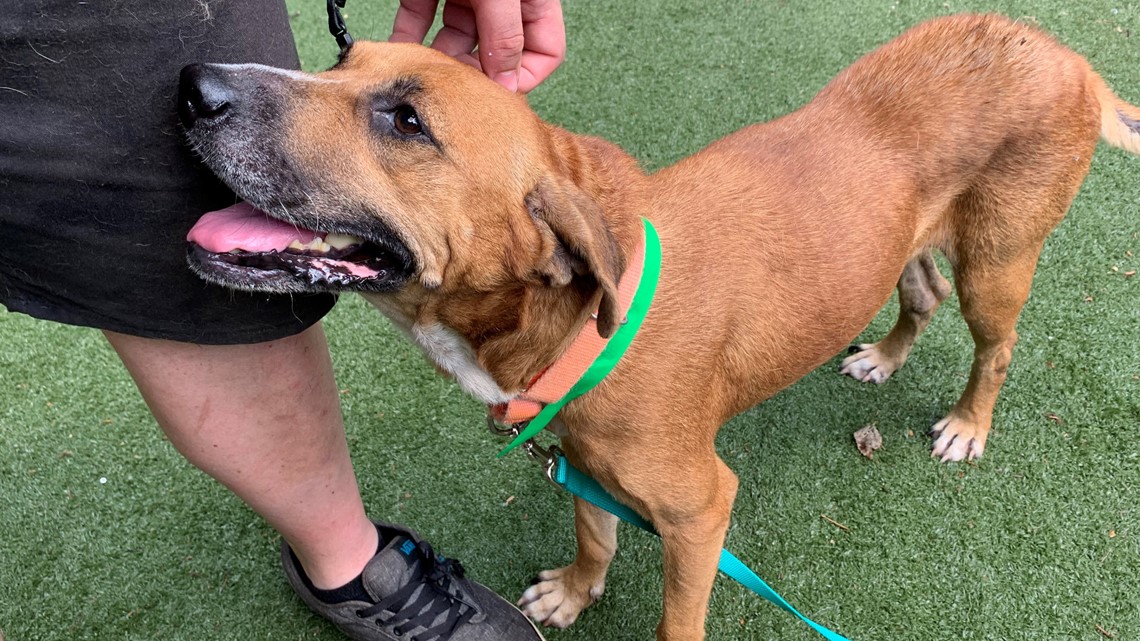 London is a 1-year-old camel-brown retriever mix.
"She's a little shier than the other two, but she really warms up quickly," said Cook. "She's kind of the calm dog that can hang out with you, snuggle on the couch and be very chill."
"She likes to be petted. She wants to be right beside you," Cook added.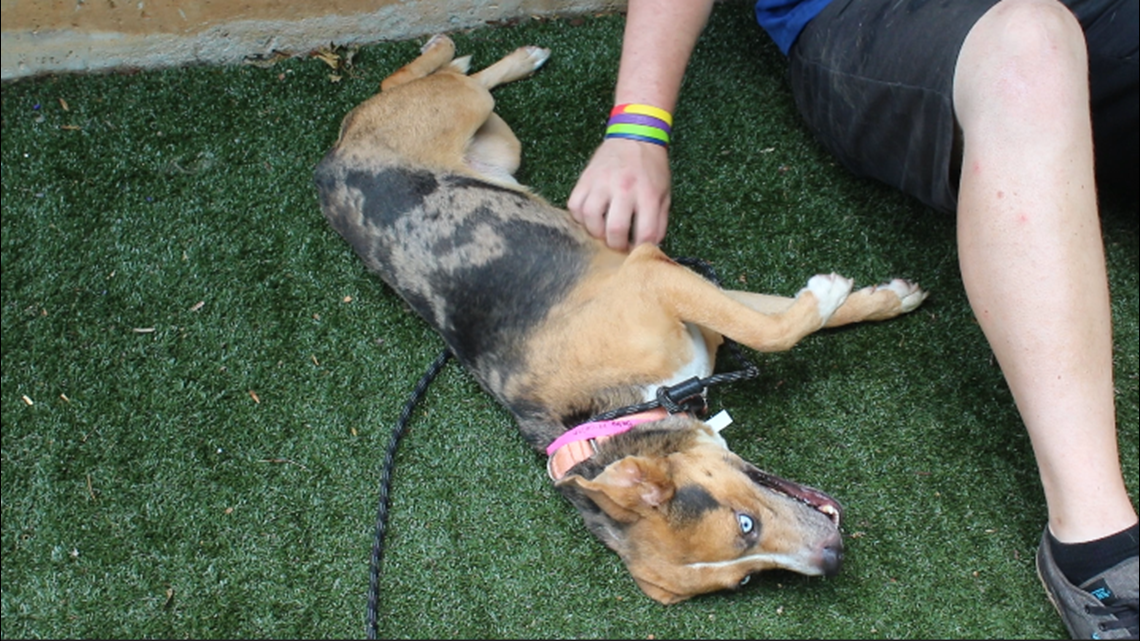 Balto is a 1-year-old cattle dog mix with bright blue eyes.
"He's very friendly, very playful," said Cook. He's an active boy. He likes to jump around and play in the yard."
"He'd be a great family dog. He'd be a great exercise buddy," added Cook.
The Humane Society of Charlotte will announce on its website and Facebook page when Liv, London, and Balto are ready to go to their fur-ever homes.
It's also possible the shelter could take in more animals displaced by Hurricane Barry in the coming days.
"We may be hearing more from other rescue groups in that area and are prepared if need be to take in more here in Charlotte. So keep an eye out for any more that may come in," said Cook.
In the meantime, if you're not in the market for a furry friend but you'd like to help, consider making a donation to the Humane Society of Charlotte's Have a Heart Medical Fund, which funds the needs of animals with pre-existing medical conditions.
MORE STORIES ON WCNC.COM