LINCOLNTON, N.C. — Lincolnton Police issued a criminal summons to Burton Farms General Store for not enforcing Governor Roy Cooper's COVID-19 mask mandate.
According to the summons, Jonathan Burton's downtown store repeatedly allowed customers not wearing masks to shop inside without a worker first asking if those customers were exempt from the governor's mask mandate.
Captain Brian Greene, who issued the citation, told WCNC Charlotte the department got involved after city hall received complaints about the store.
The captain said he first spoke to Burton to educate him about the order, but Captain Greene said Burton ultimately decided to accept the summons.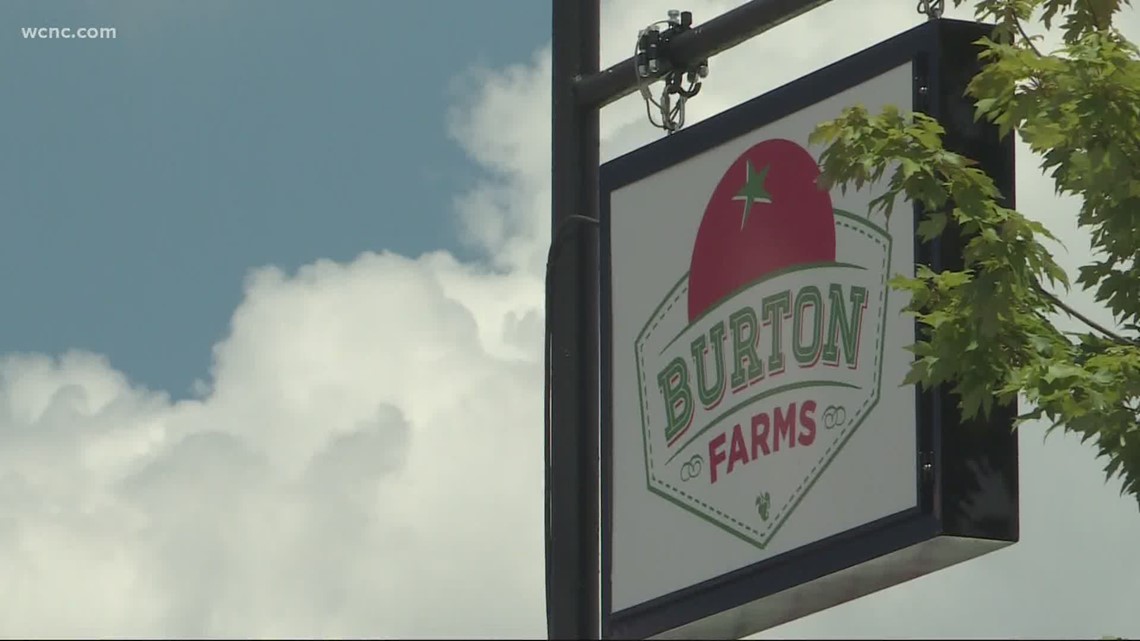 Burton declined a request for an interview, and he referred all questions to his attorney.
A WCNC Charlotte reporter visited the store Wednesday and saw a sign at the entrance stating, "Anyone on these premises that is not wearing a face covering will be assumed to have an honorable exemption."
The reporter saw none of the employees wearing masks. Some customers were wearing masks, including Debbie Maniscalco.
"I do think it's inconsiderate of other people not to wear a mask," Maniscalco said.
But she believed business owners should not be punished because of those people.
"I think it's a shame they do this to small businesses," she said. "People are struggling now, and they've got enough problems without being cited for some people being inconsiderate and not wearing a mask."
Ruby Canipe also shopped at the store, and she said business owners shouldn't be cited.
"Let them do what they want to," Canipe said. "This is America. We're not going to let this stupid virus shut down America."
Burton is scheduled to appear in court on August 21.