CHARLOTTE, N.C. — Revitalizing the Beatties Ford Road area is a project city leaders are actively working to make happen. Thursday marked another step in that direction with the groundbreaking of the redevelopment of where the McDonald's Cafeteria once was.
"My grandfather, he built this from the ground up," Kisha Poage, the granddaughter of John McDonald, said. "My grandfather's restaurant, the original McDonald's Cafeteria, was the storefront in the very front, and my cousins and family had some stores here."
Community members still remember what it was like back then.
"The food was fantastic," Ronald Ross raved.
"He was known for his baked chicken, dressing, and his peach cobbler," Charlotte Mayor Vi Lyles recalled.
Lyles said it was special.
"You walked in and the smell of the great food and Southern cooking was just obvious there," Lyles remembered.
Poage admitted it was hard watching the structure itself and the surrounding area decline.
"It's been rough because I know Beatties Ford didn't used to be this way," Poage said. "It really didn't."
"It has been 50-plus years or more where Beatties Ford Road has remained the same or kind of deteriorated," Ross said.
Christopher Dennis, the CEO of E-Fix Development Corp., decided not to knock it down but, instead, to renovate the structure.
"Mr. McDonald had a vision of bringing communities of all different backgrounds and nationalities together," Dennis said. "I realized this building had history and culture that we needed to preserve."
Lyles says JPMorgan Chase will be the anchor tenant.
"Anchoring with a bank branch and also having the opportunity for other entrepreneurs to be other anchor tenants is just going to be a changer for us," Lyles explained.
Poage expressed how happy she is that her grandfather's building gets to be part of bringing the community back to life.
"It means a lot that they're not tearing it down," Poage said. "It's going to change, but I'm so ready to see better change."
This is just one project in the works for the area, including the CityLYNX Gold Line expansion, the Five Points Pubilc Plaza, and some I-77 underpass improvements.
"Every community deserves to be the best it can be," city councilman Malcolm Graham said.
But, Ross said, with big projects like this, one concern is gentrification.
"We're going to have to have some things in place to make sure our people don't get displaced," Ross admitted. "That's a big fear. Hope we don't get overpriced and have to leave."
Graham said the people bringing these projects to life don't want that to happen either.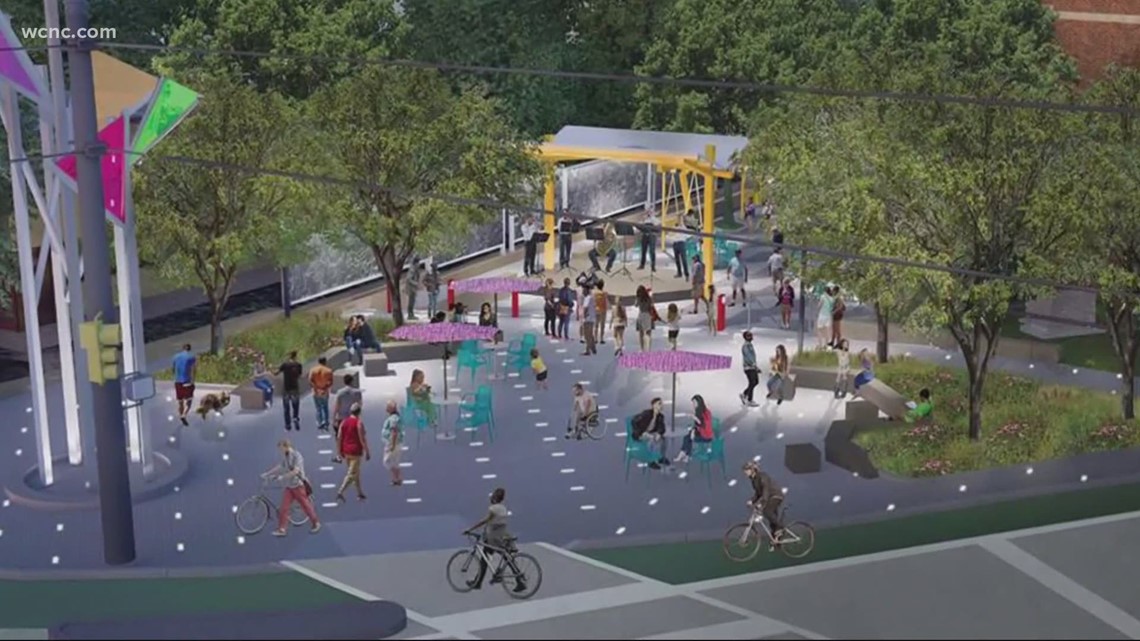 "They want to make sure that everybody who lives in this corridor can stay in this corridor," Graham said.
Jamie McDermitt, the construction manager with Leitner Construction, said they hope to finish by spring or summer of 2021.
"I think everyone's excited about the change that's coming, it wont get here quick enough," Ross said.