CHARLOTTE, N.C. — A free, after-school program for at-risk kids in the Charlotte area had to pivot in a big way when the COVID-19 pandemic hit.
For 20 years, A Better World has been a safe haven and helping hand for underserved kids in Charlotte.
"For me, this isn't work; this is my life's purpose," Beyonka Fulton, A Better World's fundraising director, said.
Fulton knows just how much the kids rely on them, something made perfectly clear over the past year.
"We're known as a free, after-school program, but we offer so much more," Fulton explained. "Our students have access to certified instructors, group therapy with licensed counselors. They have access to our food distribution program where we make sure they don't go hungry."
But when the pandemic hit, they had to figure out how to stay connected with a community that was struggling even more than it already was. Fulton said they reacted quickly.
Jarrika Kirkpatrick, the program's lead teacher, said they didn't hesitate to pivot.
"It just made me gave me more motivation to want to support and help our students," Kirkpatrick said. "That just gave us the opportunity to expand in another way and another platform."
Stopping services was never an option, she said. So they first shifted to virtual sessions.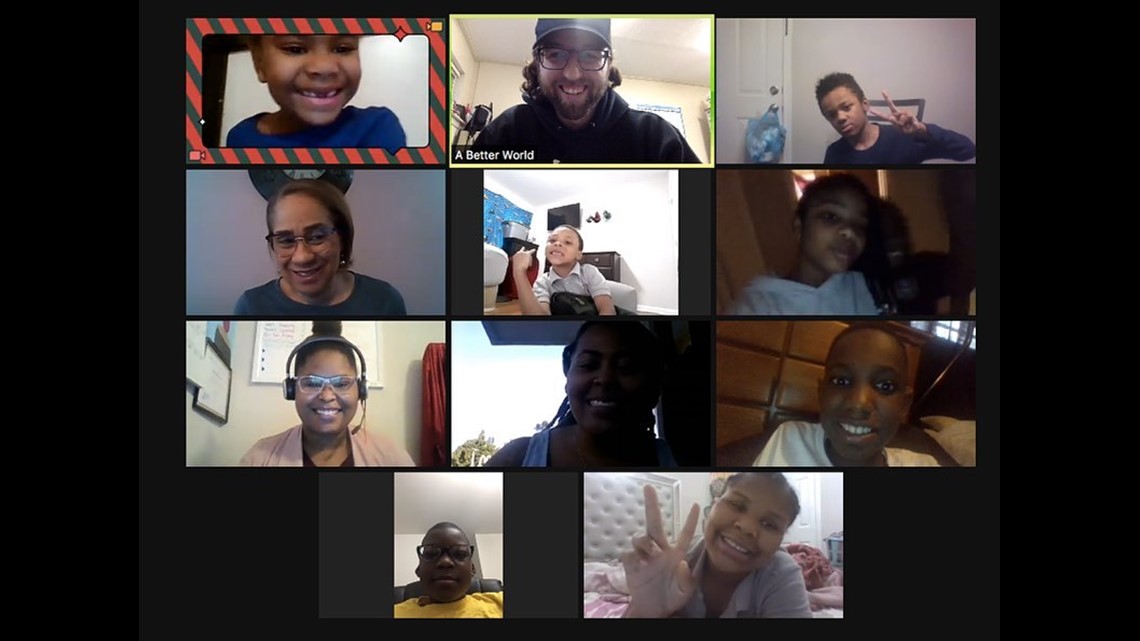 "We were able to repackage our program and condense it into a 90 minute a day session where we offer academic support, group therapy," Fulton explained.
"We've been giving out 200 meals a day since last March," Fulton said, adding the pandemic only widened the need.
"With families and parents losing their jobs, many of our parents didn't have access to toilet paper or a mask or cleaning supplies," Fulton said. "Necessities that they needed to feel safe."
They made sure no child or family was forgotten.
"Most of our students come from Title I schools, so they are below the poverty level," Fulton explained. "They're already at a disadvantage."
Fulton said she's grateful to stand up for those in need and speak up for them, to ensure they have what they need.
"It takes someone like us to make an impact in their lives to make it a better world," Fulton said. "We realized a pandemic can't stop us."
A Better World will continue its virtual programs even after the pandemic ends, and they resume in person. Kirkpatrick said a silver lining of all this was finding a way to reach even more kids.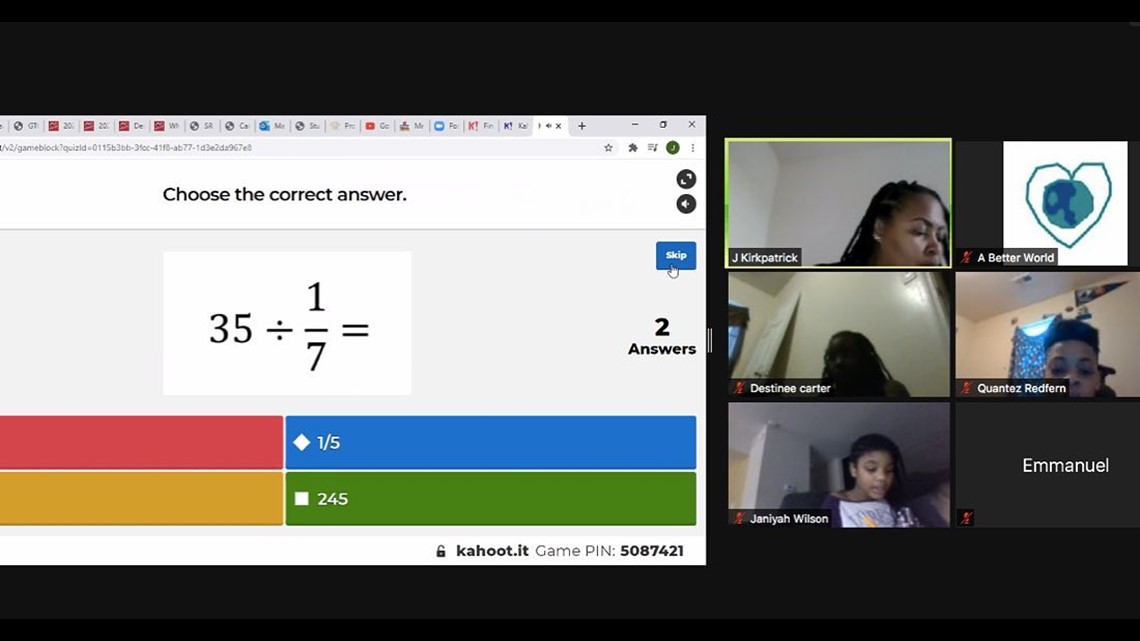 "We're finding new programs and other resources to utilize that we would have never tapped into, have this pandemic occurred," she said. "I feel like everything happens for a reason."
To learn more about A Better World and the services they provide, visit its website. They are currently accepting applications to their virtual after-school program.