CHARLOTTE, N.C. — Gilde, a German brewery that's been making beer for almost 500 years just opened its first U.S. taproom in Charlotte.
The owners of Gilde (pronounced gill-duh) say it made good business sense to start in the Queen City, but it hasn't been an easy road. The brewery, which was in the works for over four years, finally opened last week after several delays caused by the COVID-19 pandemic. Now, they're banking on their beer's lineage to bring in the bucks.
"We've been brewing beer since 1546 in Germany," Mike Gaertner, president of Gilde, said.
So why Charlotte? For starters, it's a fast-growing city that loves beer. But there's more to it than that.
"We have a little bit of a common history," Gaertner said. "Queen Charlotte -- she's the namesake of Charlotte -- she was also the queen of Hanover where our brewery was located."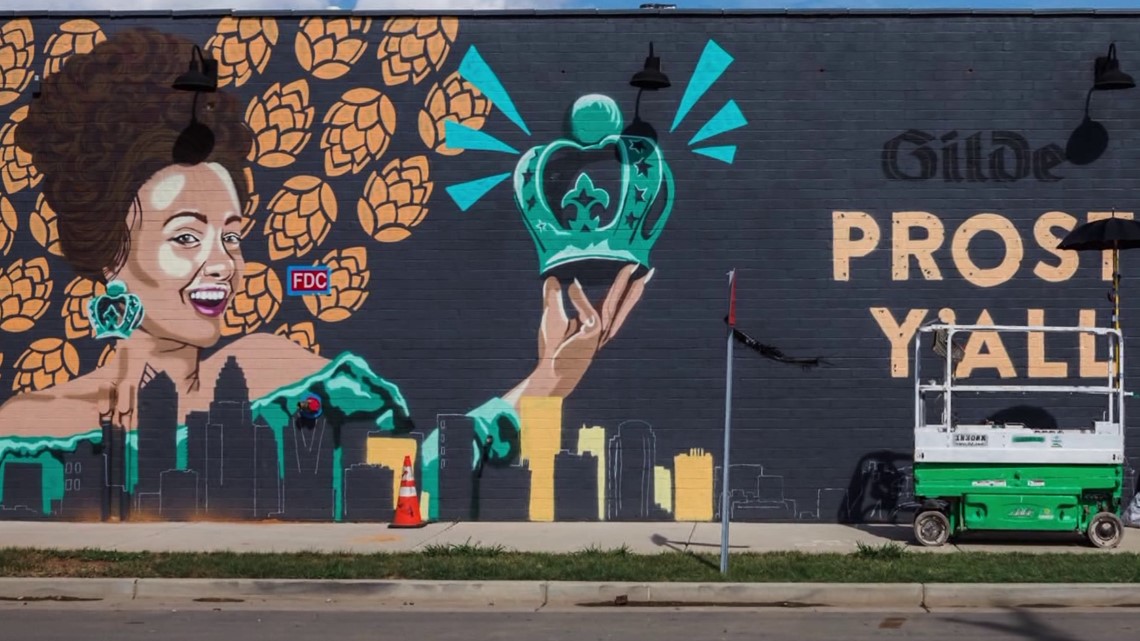 And he admits Charlotte made good business sense.
"In Charlotte, a lot of beer-loving people know what a good German beer is worth," Gaertner said. "Charlotte is a fast-growing area. Families come into the city."
WCNC Charlotte is always asking "where's the money?" If you need help, reach out to the Defenders team by emailing money@wcnc.com.
Charlotte is already home to 200 German businesses, and Gilde's U.S. headquarters will join them. The office will manage the sales and distribution of their beer, with cans already on sale across the area. Gaertner said it's been a long wait for the dream to become reality.
"It was hard to present our product to bring it in the market and to the bars," he said. "Everybody was afraid of COVID-19."
Like many other businesses, Gilde faced shipping delays that pushed its opening planned for October 2021 to February 2022. And beyond simple delays, some items wound up in the wrong place.
"Building the brewery, we had a lot of supply chain items," Gaertner said. "One container was lost in Asia. Luckily, they found it in the port of Charleston."
Planning for the South End brewery began in 2018. Finally, in 2022, Gilde opened its doors for customers.
Gilde opens first US brewery in Charlotte's South End
"It's great," Gaertner said. "We waited so long for it, and now to see guests in this beautiful house is a pleasure. We had a lot of delays, now we can show what we can offer."
Gilde's owners picked a hot area for breweries, with about 15 within walking distance in Charlotte's bustling South End neighborhood.
All of WCNC Charlotte's podcasts are free and available for both streaming and download. You can listen now on Android, iPhone, Amazon, and other internet-connected devices. Join us from North Carolina, South Carolina, or on the go anywhere.