Seattle had more new renters in the first three months of 2019 than nearly every other housing market in the country.
That's according to a report from RealPage, a real estate software and data analytics firm. RealPage found 3,400 apartments in Seattle got new renters between January and March, marking the first time since last spring that more new units were filled with renters than were built.
It also follows a dismal fall and winter when Seattle added new renters in just 286 units.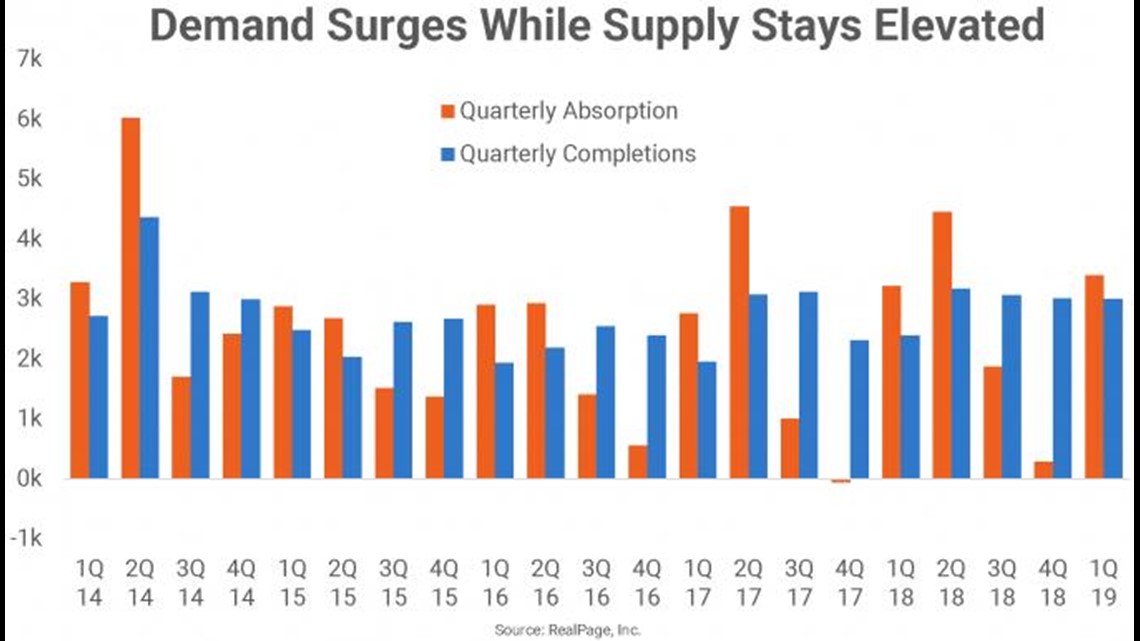 The RealPage report found Seattle's rental demand is "stronger than it has been in a while," but still isn't outpacing supply. Over the last year, Seattle added 12,250 new apartment units, just over 10,000 of which were rented out.
The only city that filled more empty apartment units at the beginning of 2019 was New York-White Plains, which filled 3,976 units.
Rents in Seattle continued to grow by 3.1% at the beginning of 2019, which is just shy of the national average of 3.3%.
However, renter relief could be in sight. Seattle is expected to build another 12,375 apartment units this year, according to a RealPage analysis of multifamily building permits.
"With this competitive environment, rent growth is likely to soften slightly over the next few quarters as developers continue to bring new units to market faster than renters can fill them," the report said.