CHARLOTTE, N.C. — The same company North Carolina hired to run the state's pandemic mortgage assistance program could lose its contract in another state after similar complaints about payment delays.
A Pennsylvania Housing Finance Agency spokesperson told WCNC Charlotte the state is reviewing the accounting of the program before making a final decision about termination.
NCHFA Executive Director Scott Farmer said in the time since, the process has become fairly seamless thanks to IEM dedicating more resources to be more responsive.
"We feel like we've turned the corner on the process," Farmer told WCNC Charlotte. "I think that we've seen a lot of improvement."

Those improvements couldn't help Kay Blinson, an eastern North Carolina homeowner who lives month-to-month and helps house her daughter and grandchildren. Blinson has sent WCNC Charlotte more than three dozen emails since September asking for help securing her first mortgage relief payment and more recently, collecting her last.
"It's been a nightmare. My nerves have just been shot the whole time," the frazzled 77-year-old said. "This has been the most stressful thing I've ever been through."
It took much longer than necessary to secure her critical mortgage help, but thankfully Blinson won't lose her home due to any more delays. WCNC Charlotte advocated on her behalf and NCHAF ensured she received her payment.
"You've just been a lifesaver. I probably would have been out of my home by now," Blinson said. "I really, deeply appreciate it. I can't say enough how much I appreciate you, because you took a lot of stress off of me."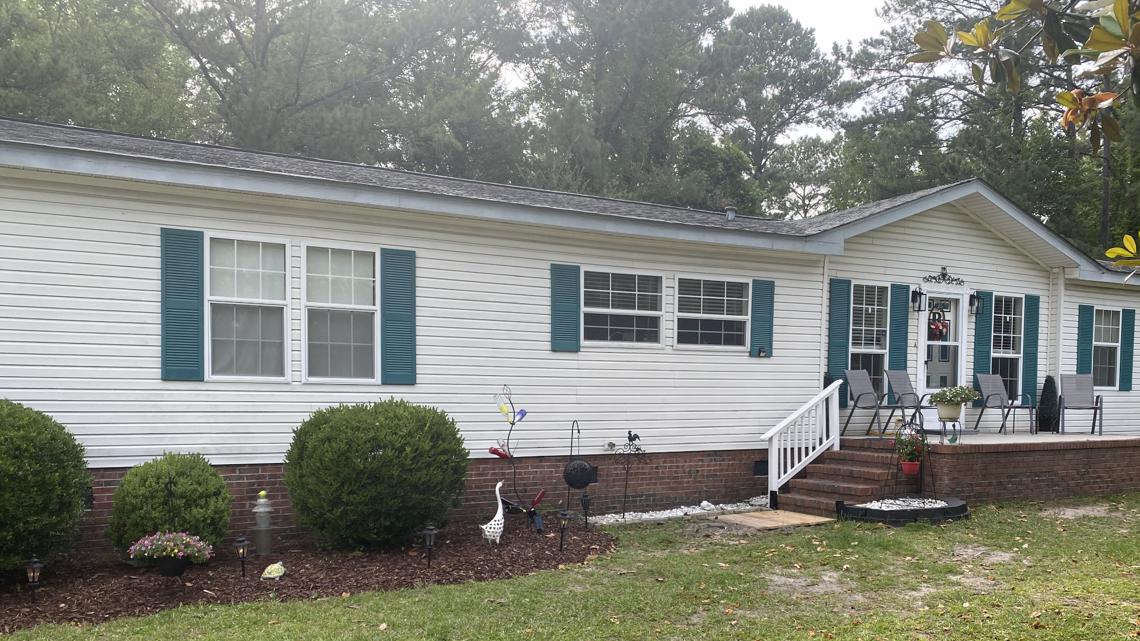 The state agency cited an issue on the loan servicer's part as the cause for the problem in her case. Farmer said loan servicing companies' role in the process remains the slowest part and the state has no control over that. NCHFA does, however, have oversight of its contractor. The agency has not penalized IEM up until this point for its management of the mortgage program.
"We had a different project management team than Pennsylvania did," Farmer said.
Data from IEM dated June 6, 2023, shows that of 12,520 assisted households, NCHAF's Constituent Services has received 315 complaints. With an additional 2,016 "in-process" applications, these complaints or issues represent 2% of the completed applications and are a portion of the 2,518 inquiries received to date.
Beyond that, IEM reports receiving three times fewer complaints in North Carolina compared to Pennsylvania and calls North Carolina's program efficient thanks to procedures designed to speed up payment processing. According to the company, no other programs have made a similar decision to Pennsylvania.
In Pennsylvania's HAF program, IEM received 977 complaints between September 2022 and March 2023. That represents 3.9% of applications submitted to the company.
"In fact, our partnership with Puerto Rico resulted in the fastest executed Homeowner Assistance Fund (HAF) program amongst all states and territories with more than 8,000 homeowners served and all funds expended as of May 31, 2023," IEM said in a statement. "As a woman- and minority-owned company headquartered in North Carolina, IEM is honored to support the North Carolina Housing Finance Agency (NCHFA) in administering the North Carolina Homeowner Assistance Fund (NCHAF) and to serve programs throughout the country assisting disadvantaged communities with the resources needed to help them financially recover following the pandemic. To date, we have assisted more than 40,000 homeowners across three states and a territory through the HAF program."
IEM maintains the company is "confident" in the program's performance in Pennsylvania and has already nearly met its three-year goal of helping 15,000 applicants
"IEM and NCHFA collaborate to find opportunities to streamline the process for applicants to ensure the State of North Carolina's HAF program is efficient, and procedures are designed to expedite payment processing," the company added. "IEM is accustomed to performing services in such emergent environments having managed some of the largest and fastest disaster recovery programs in the country."
WCNC Charlotte is always asking "where's the money?" If you need help, reach out to WCNC Charlotte by emailing money@wcnc.com.
Farmer said IEM's continued improvements have significantly reduced the average wait time from around 74 days in early 2020 to the low 50s lately, which was the original goal.
"We do appreciate the fact that you've continued to follow up and try to help folks that are facing challenges," Farmer told WCNC Charlotte. "We're working very hard and we're very pleased with the fact we've been able to keep over 12,000 people in their homes. We just want to help as many folks as we can and as quickly as we can."
As of the start of this week, the program had nearly helped 13,000 households with another almost 1,900 "in process," according to its public dashboard.
"There's still improvement to be made," Farmer said. "We're definitely ahead of the pace where we all thought we'd be."
WCNC Charlotte's Where's The Money series is all about leveling the playing in the Carolinas by helping others and breaking down barriers. WCNC Charlotte doesn't want our viewers to be taken advantage of, so we're here to help. Watch previous stories where we ask the question "Where's the Money" in the YouTube playlist below and subscribe to get updated when new videos are uploaded.