LAKEWOOD – One way to pass the time when you're 101, is looking at the obits.
That and the crossword puzzles are Harry Werkmeister's favorite things to do.
"Here's a guy same age as me Melvin Bell born August 16, 1915," Werkmeister read in the obits, "I don't know anybody [when I read the obits], everybody I know is already dead."
Werkmeister just turned 101 earlier in April. And if you're lucky to live that long, remembering the special things that happened in 100 years, is pretty great and makes for an amazing conversation.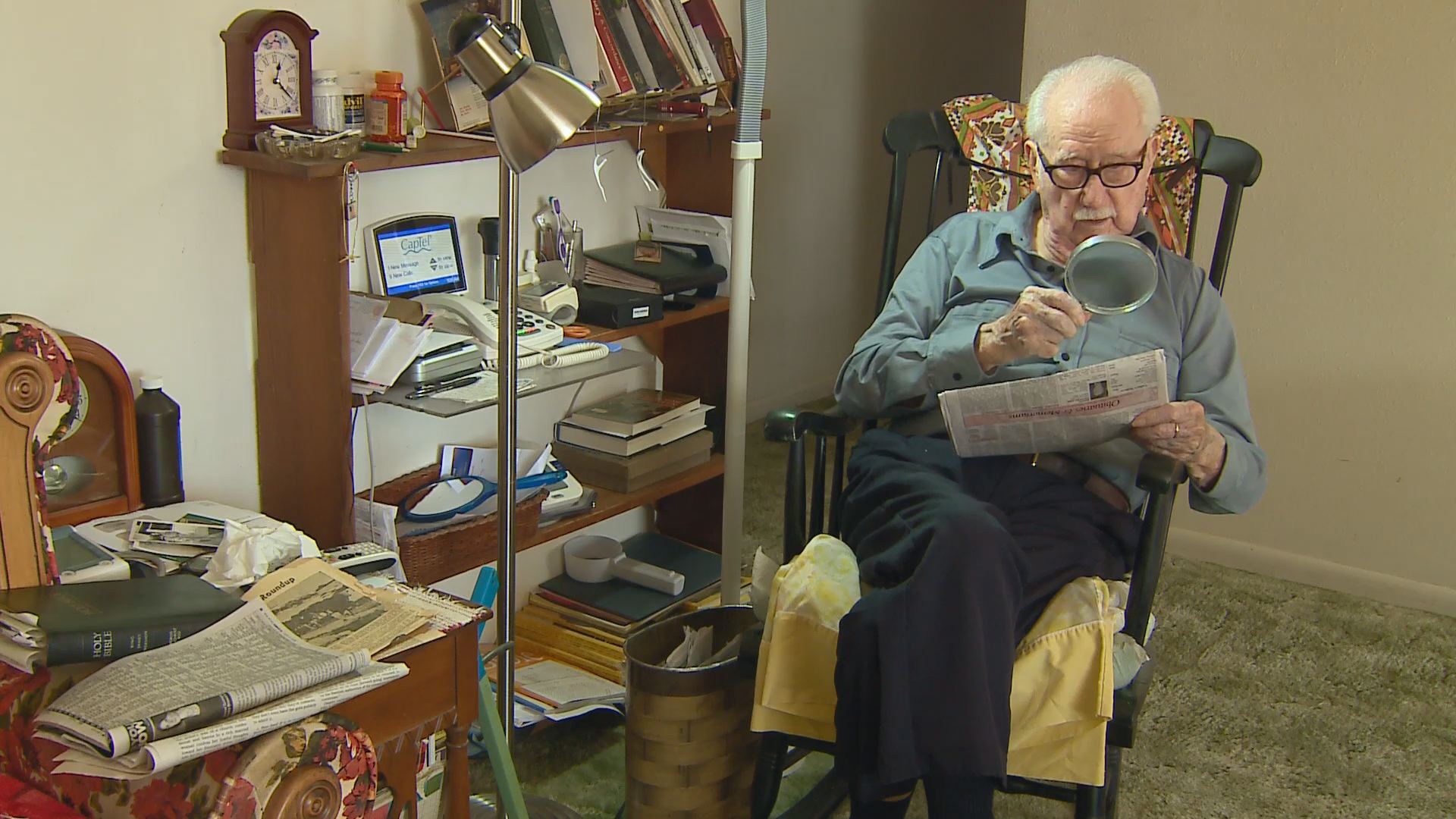 Werkmeister is impressive, he remembers everything: exact dates, names, events and firsts. He had a lot of those in his life.
First, he wasn't supposed to survive birth. As he tells the story – the doctor delivering him wrote a death certificate right away.
But Werkmeister went on to have a life full of experiences and adventure.
The 101 year old says he was the first in Denver to volunteer for World War II.
"First volunteers under the draft, if they qualify, could become fighter pilots," he read in the paper from that era.
Wermeister said he always wanted to fly. So he and a friend enlisted.
"They did have it in the paper that first volunteers were Jim Stevens and Harry Werkmeister," he said.
Werkmeister went on to become an engineer, he never flew a plane.
When he came back from the war, he was one of the first to be a motorcycle police officer for the Denver Police Department.
He did become one reluctantly, Werkmeister said. His wife Maxine gets credit for that.
"She nagged me to get a job," he said.
One day before they were married, he knew she was going to ask about the job, he opened the paper and right there in bold letters was an ad for DPD.
Werkmeister worked for DPD 7 years he said, until moving on.
After the war, chasing criminals on a motorcycle and 100 years of firsts, you'd think Werkmeister was done with those.
But after his pastor called 9NEWS, we came out to do a story on the 101 year old, which was another first for him.
Werkmeister kept telling us he wasn't sure why we were there in the first place, but we couldn't pass up an opportunity to talk to someone who's seen so much and share his story.