16,691 fans. That's how many people gathered inside Capital One Arena on Thursday night for the historic win.
Thousands more gathered outside, from Navy Yard to The Wharf to Gallery Place and more, to witness the game. And the game wasn't even in D.C. -- the Capitals were making history in their rival's home: Las Vegas.
PHOTOS: Massive crowds gather around DMV for Caps historic Stanley Cup win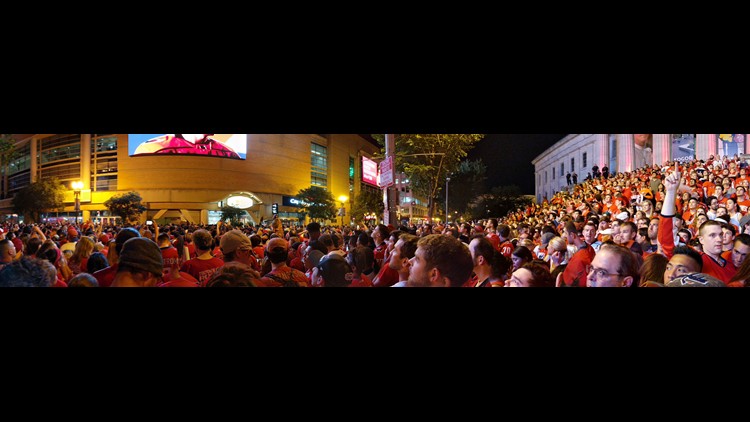 The final score was 4-3 as Caps fought for their first-ever Stanley Cup win in franchise history in Las Vegas.
In Gallery Place, the sea of red could be seen for blocks. Meanwhile, fans gathered at bars and other venues around the DMV for watch parties.
The moment the Caps clinched the historic win, heard in Capital One Arena:
With the clock stopped .6 seconds before the end of the game, and a win seemingly imminent for the Caps, fans were able to gear up for the big moment.
Listen to fans countdown just before the win. Video courtesy of Jessica Pomper, who told WUSA9 that the experience was like New Year's Eve:
Pomper also sent a photo of one fan standing atop of a truck during the celebrations outside Capital One Arena: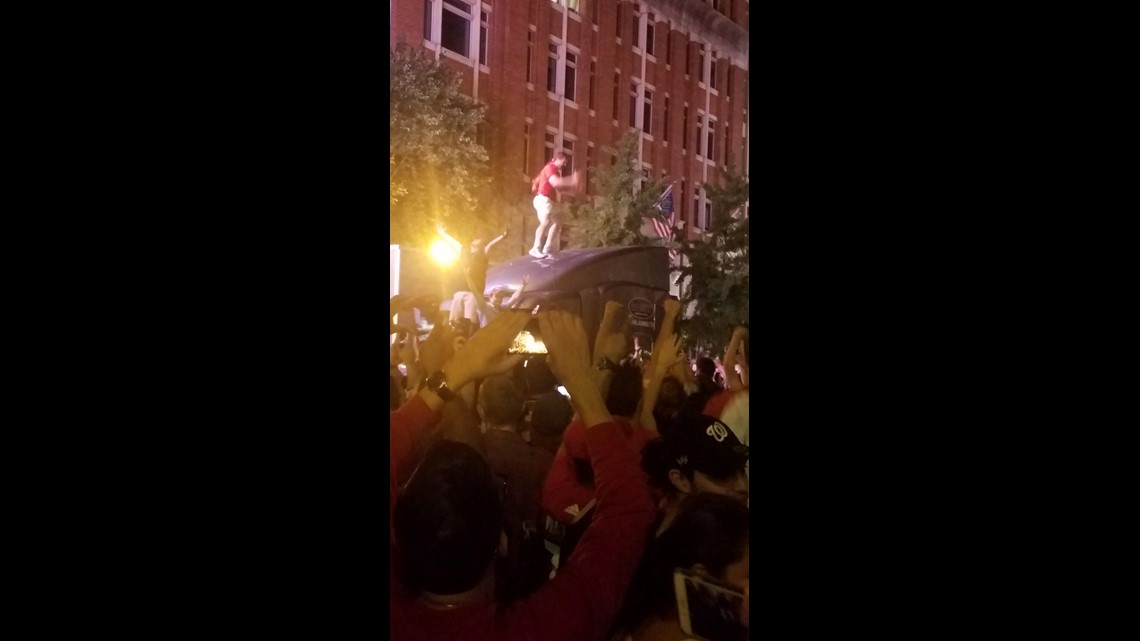 Fans gathered on the steps of the National Portrait Gallery to celebrate the win. Fan Zainab Mirza captured some fans climbing light posts:
Fans gather on the steps of the National Portrait Gallery. Photo taken by fan Zack Moody: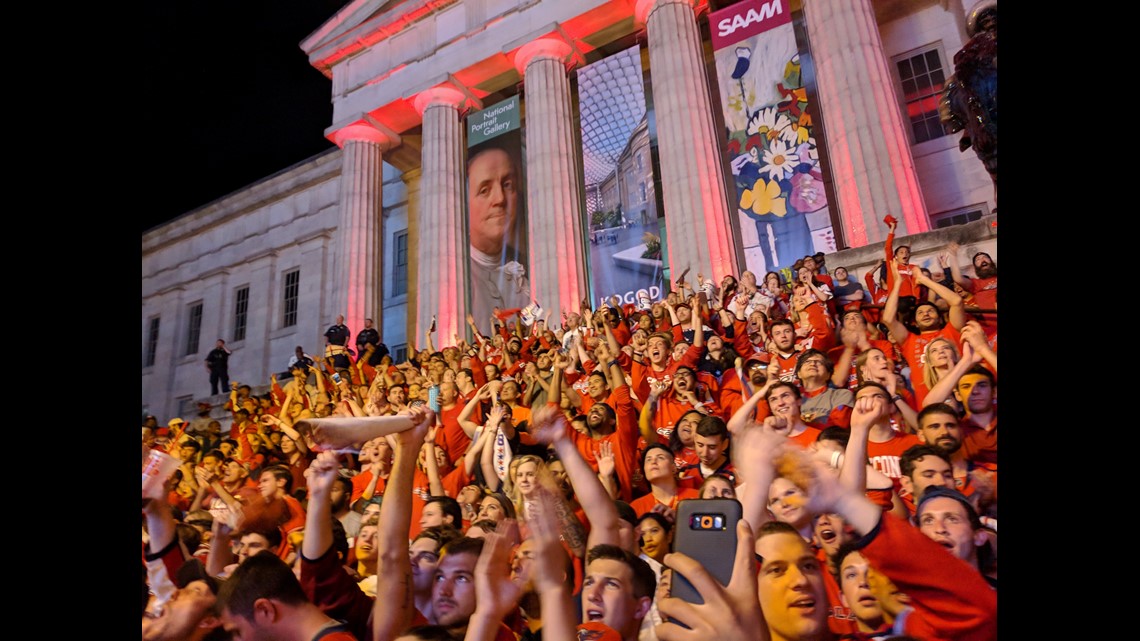 This is the countdown at The Wharf:
At The Bullpen in Navy Yard, fans celebrated:
This is the celebration at Millie's in Northwest D.C.:
Outside Capital One Arena, fans chanted "We want the Cup":
While some fans brought inflatable Stanley Cups to the watch parties, others got a bit more creative...
There were some tense moments, of course, during the game. At one point, the Caps tied the Knights, 3-3, before finally pulling ahead for the win.
Everyone, including Mayor Bowser, had something to say about the win. Mayor Bowser released the following statement on Thursday night, in all caps, of course:
"WE ARE ALL DC PROUD OF THE EFFORT, TENACITY, AND DETERMINATION OUR BELOVED CAPITALS DISPLAYED ALL SEASON LONG, CAPTURING THEIR FIRST-EVER STANLEY CUP. WHAT HAPPENED IN VEGAS TONIGHT WON'T STAY THERE, AND THE SPORTS CAPITAL CAN'T WAIT TO CELEBRATE WITH THE TEAM IN THE DAYS TO COME. CONGRATS TO THE FANS WHO SUPPORTED THIS TEAM, MONUMENTAL SPORTS FOR THEIR COMMITMENT TO DC, AND ALL OF THE GOVERNMENT WORKERS WHO MADE THE EXPERIENCE SO MEMORABLE FOR THE FANS IN AND AROUND THE ARENA."
Capitals championship merchandise was quickly on-sale:
Sports gear website Fanatics.com was quick to seize on the moment by offering championship gear: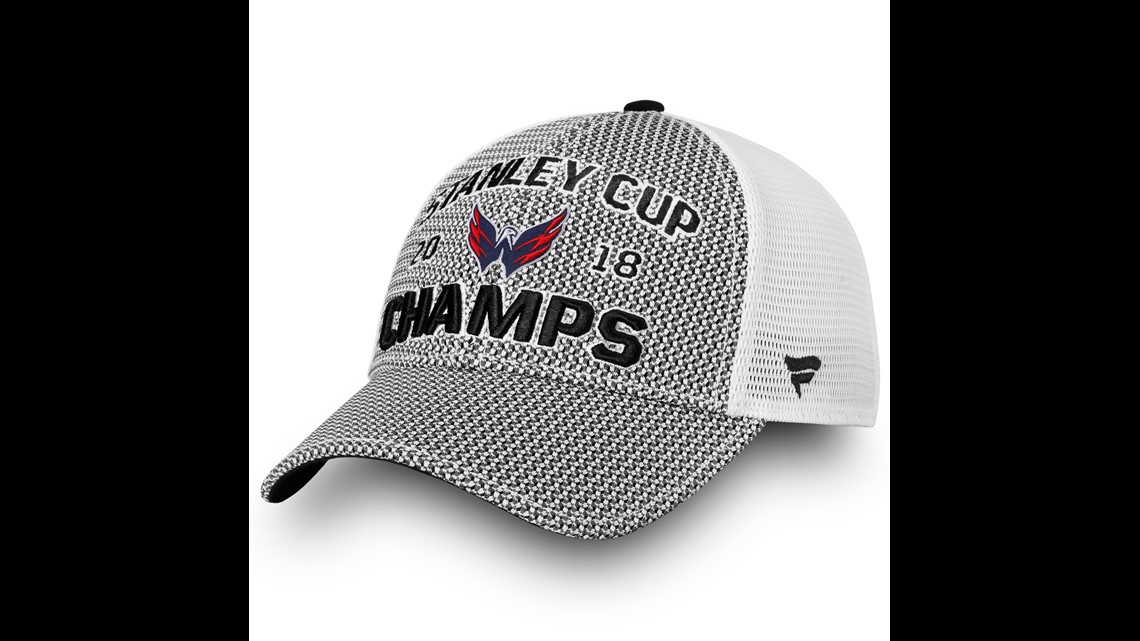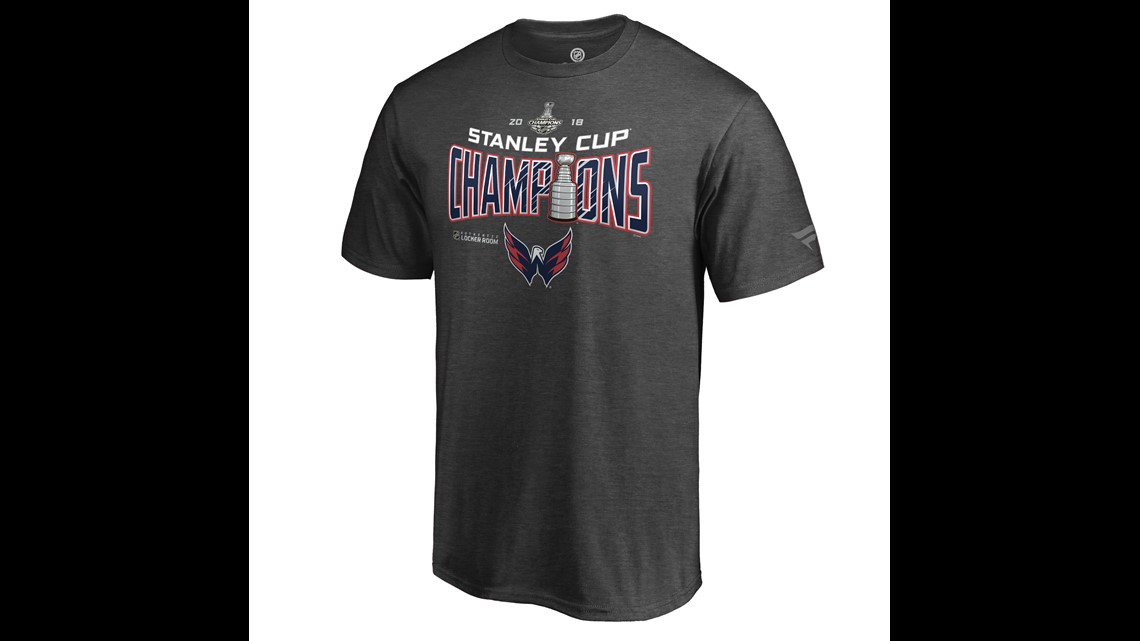 And in Las Vegas, the Capitals hoisted the Stanley Cup high:
PHOTOS: Capitals celebrate their historic Stanley Cup win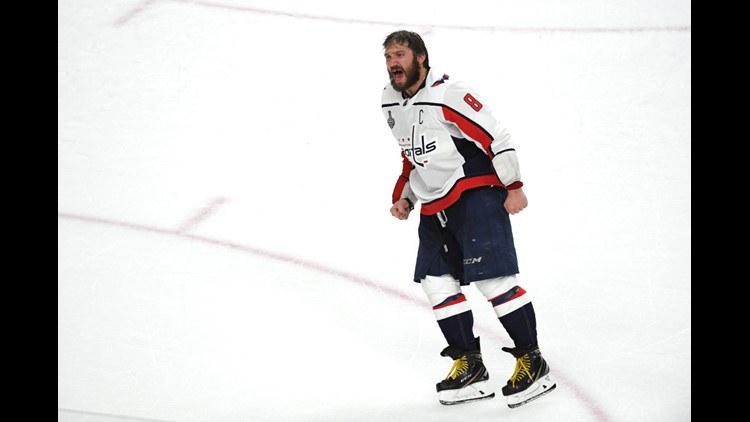 This couple celebrated in Las Vegas, but not before getting engaged on the plane ride over:
And don't worry about celebrating the win all night because the D.C. government is here to help:
However, it appears as though clean-up crews will be busy all night, as fans leave behind massive amounts of bottles, cans, wrappers and other trash: